5.5G Dwarf Puffer Tank
---
Hello there!
I have a 5.5g, I was going to put
Betta coccina
in there, but sadly the person I was going to buy from never replied and I haven't seen any at a reasonable price since. This tank has been empty besides sand, driftwood and a few plants for over a month. I've finally decided to get a dwarf puffer, since they are the ones that got me into the hobby I guess that I should probably get one.
Here's the current set up:
Aquarium: 5.5g Rimless
Lighting: 1 15W 6500K CFL
Ferts: x2 weekly doses of Seachem Flourish
Flora: micro swords, rotala rotundifolia, java fern, xmass moss, moneywort and anubias afezelli (or something like that)
Fauna: Soon to be x1 Dwarf puffer
Here are some pictures: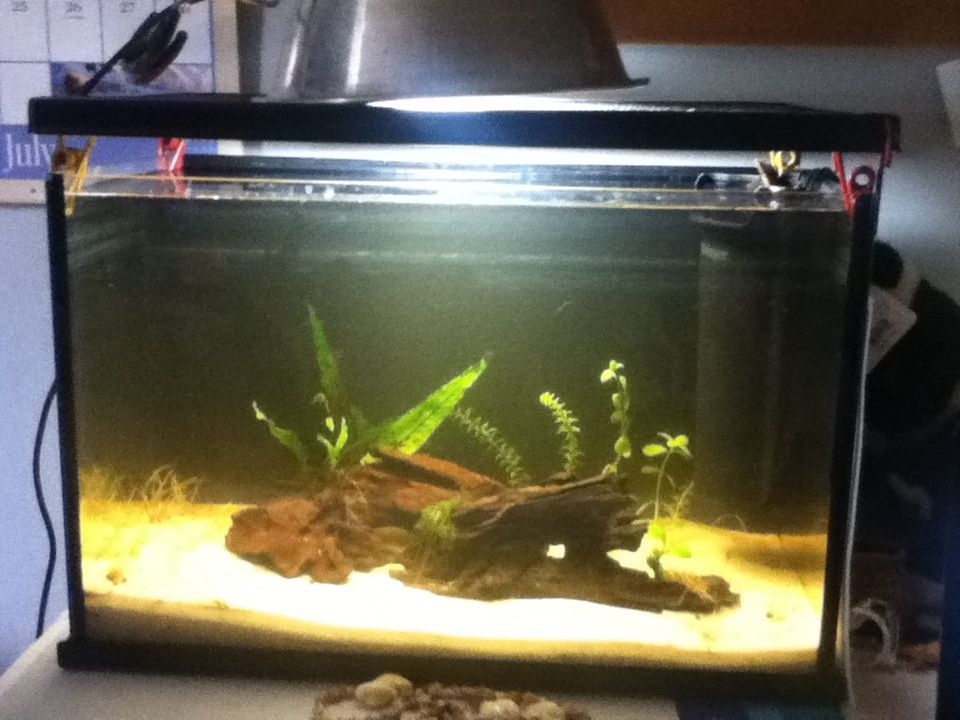 Perhaps this is just me, but I think that it is going to need more plants before I get a puffer. What do you suggest I get? I'm pretty bad at this whole plant idea creating thing.
---
"Believe you can, and you're half way there."
~Theodore Roosevelt
Looks good so far! As for plants, I would get anubias nana or barteri and a foreground plant like marsilea minuta.