Kotobuki R350 DSM
---
Here is my newest tank... Nothing too impressive for now. Just farming some HC and hair grass for a 66 gal tank I plan to buy.
Current specs,
W350×D220×H280 Kotobuki tank
8 hours photoperiod provided by an old ADA solar mini I have
Amazonia type II
Hand operated spray bottle so I don't over fill while watering. 1 - 2 full squeezes.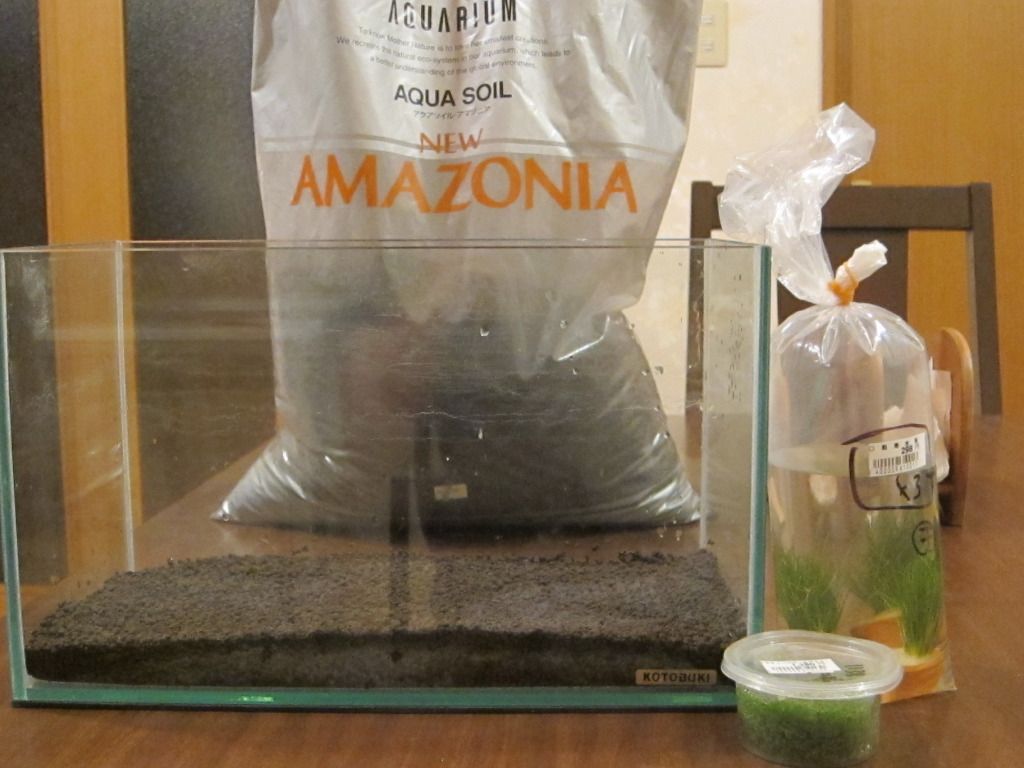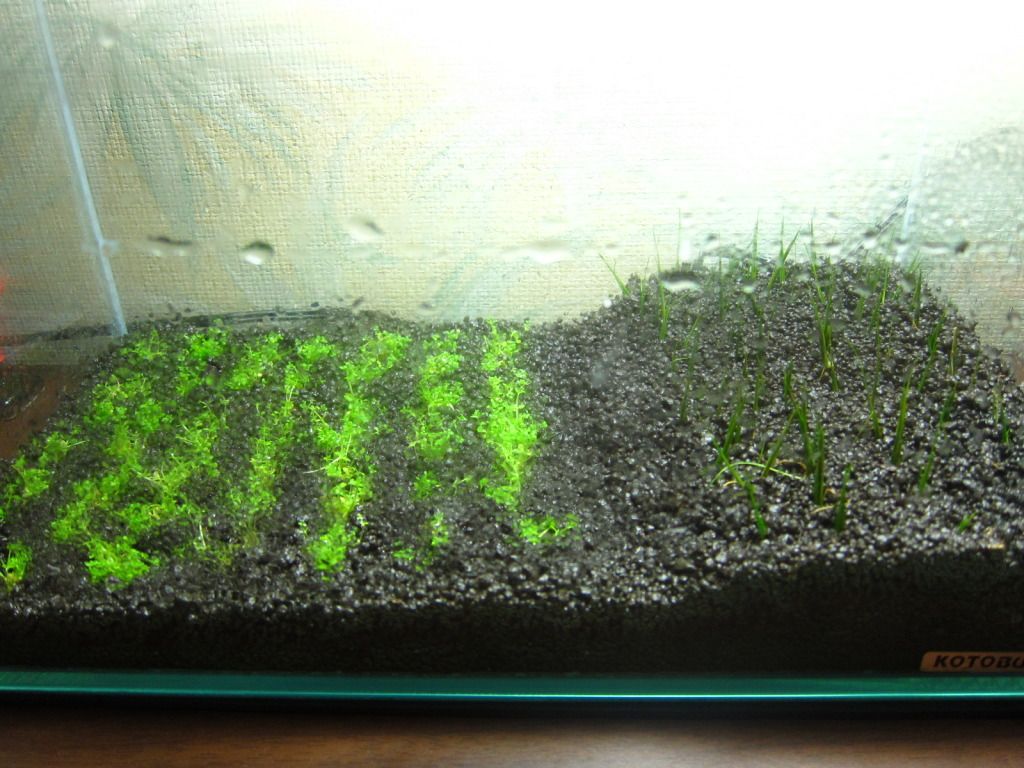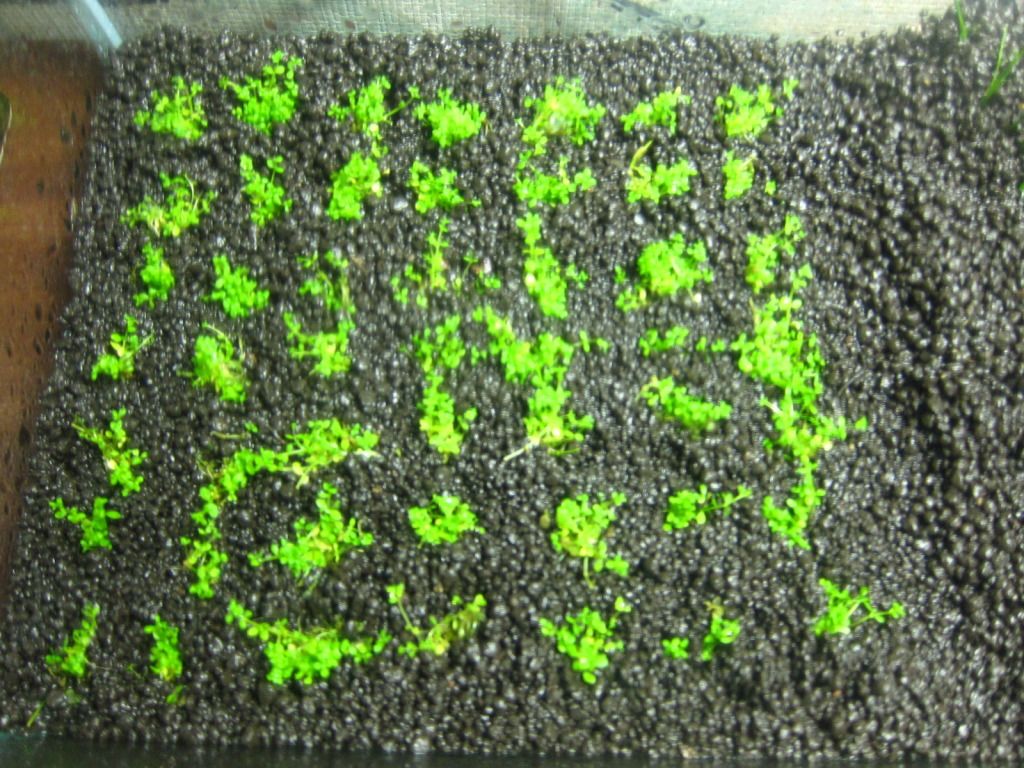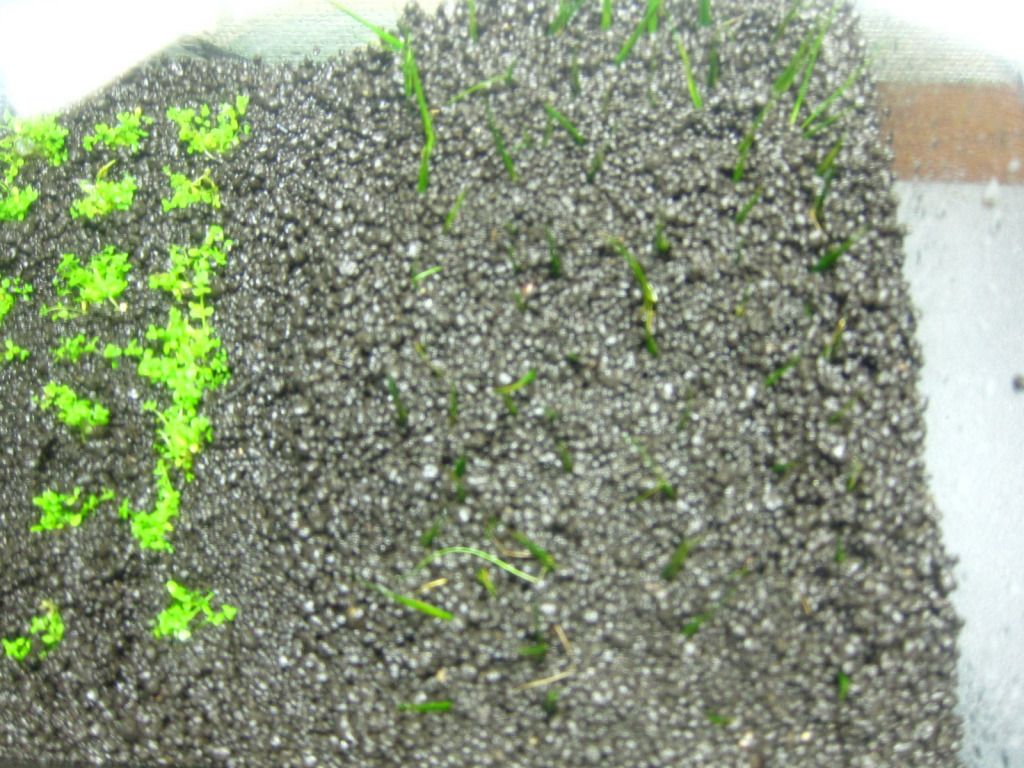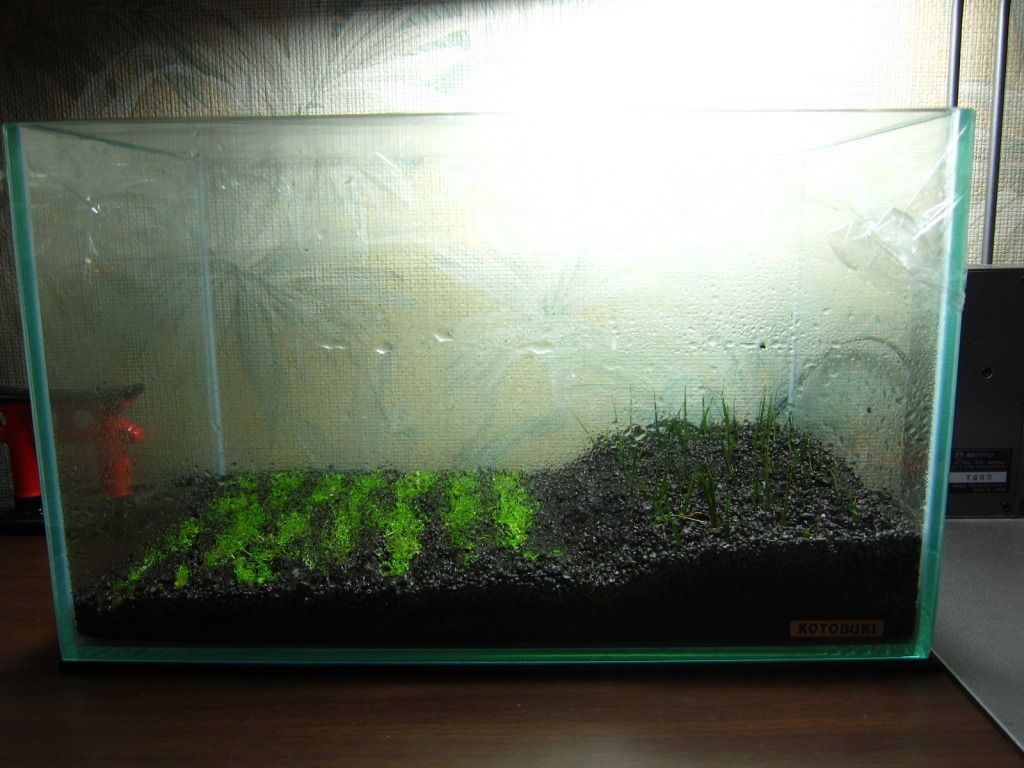 nice start, like to see how it feels out, doing the same thing with hc right now on my 2nd week
---
Planted Tank Guru
Join Date: May 2009
Location: MICHIGAN
Posts: 3,475
That's a good start with this tank.
Algae Grower
Join Date: Jan 2012
Location: California
Posts: 135
Where did you get this Kotobuki tank?
I got this tank from off a local classified ad.
So being here in southern Japan has kinda taken a toll on the plants because it gets up to 32-34c in my house with 65-73% humidity. The Heat mixed with humidity inside the tank has encouraged white fungus to grow on my Hc at an astonishing rate.

I have tried leaving the saran wrap off but the plants dry out quickly because its that hot in my house, and my wife can careless about my hobby so she doesn't water them for me.

So I am thinking about bringing my tank to work and just leaving it there while my HC fills in next batch. Free AC 24/7 haha. or poking more holes in the saran wrap might work... But I don't want to chance an other $10


I am trying to hold off on buying a Co2 system because a gas company quoted me $300 for a 2.5kg cylinder. And I don't want to go the expensive route of buying the ada cartridge system for an arm and leg. So flooding the tank at the moment is out of the question until I get Co2.
---
Last edited by Kevchan; 07-06-2012 at

02:29 PM

. Reason: more info added
Planted Tank Guru
Join Date: Apr 2011
Location: Durham, NC
Posts: 2,261