Planted Tank Obsessed
Join Date: Mar 2011
Location: Atlanta
Posts: 314
New .29 gallon Pico!!
---
Created this little guy about 2 weeks ago for shrimp babies. Currently has momma shrimp in there and about 5 babies. She actually laid her eggs early but I was able to hatch them by keeping them in a cup with an air stone. Brough the two plants over from my Finnex tank. Wood is new as is most the substrate. Water still hasn't really cycled. Ammonia is a bit high. Light is a 1 watt LED. Is that enough? $2 Ikea tank. Anyways pics.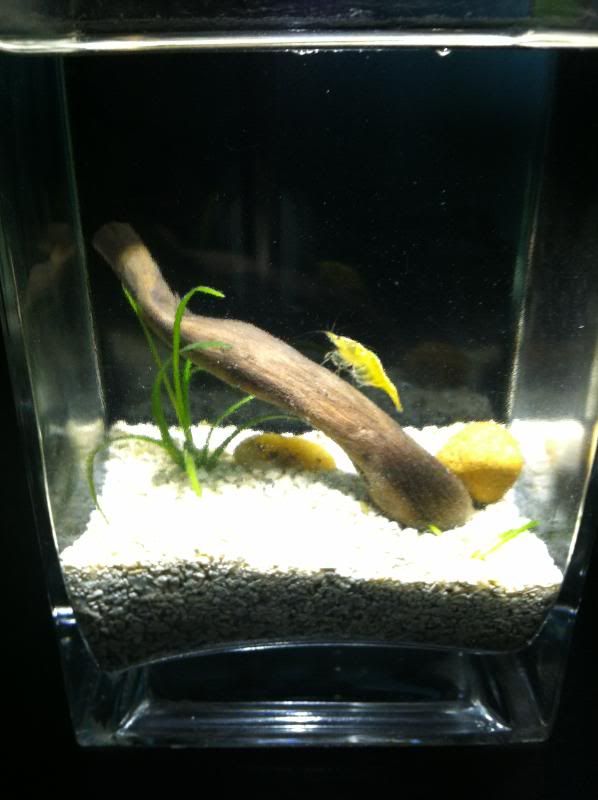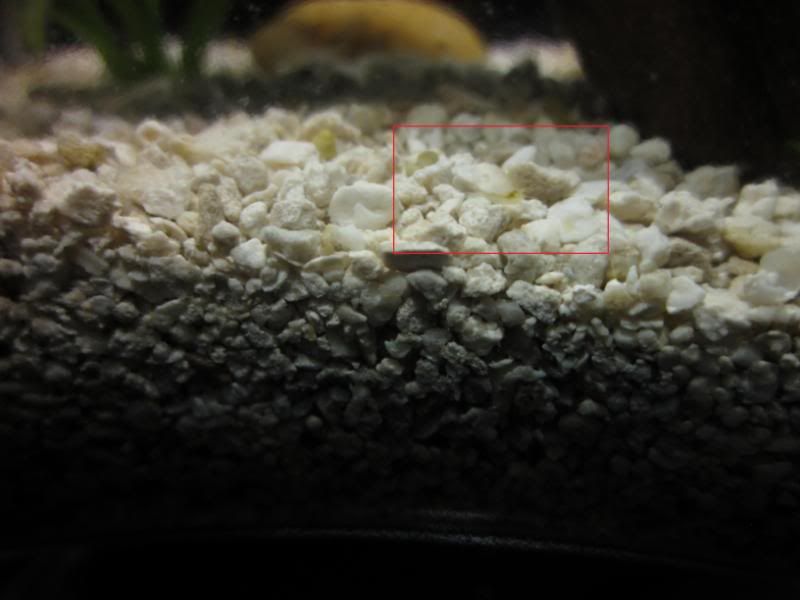 Both tanks. Plan on redoing my Finnex soon. New substrate and plants. So I'll also change the small tank too. I want a clearer vase.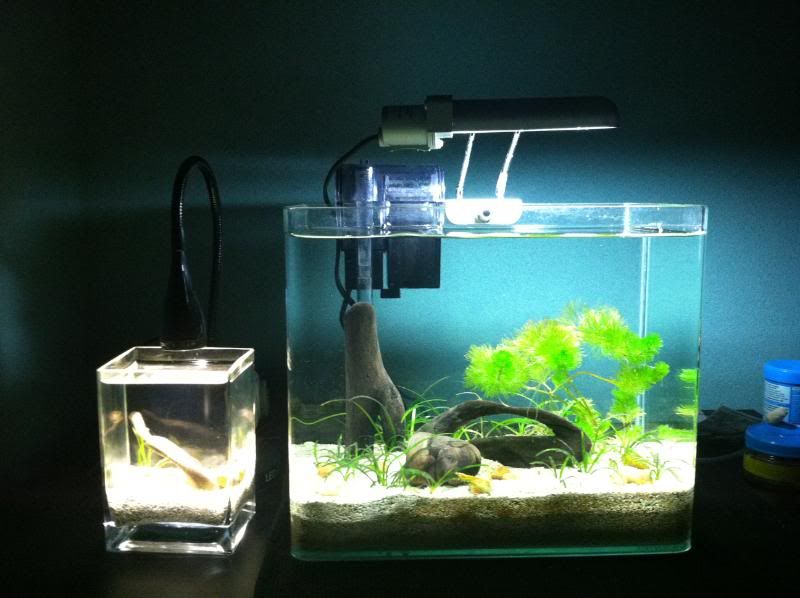 Algae Grower
Join Date: Feb 2012
Location: Houston, TX
Posts: 77
cool! more plants would make it look even better!
Planted Member
Join Date: Apr 2010
Location: Chicago, IL
Posts: 194
I love the pared down look of the smaller one myself.
Planted Tank Guru
Join Date: May 2009
Location: MICHIGAN
Posts: 3,475
get some prime or something to neutralize the ammonia.
the two tanks go really well together, i agree with the .29 needing more plants, though!
Planted Tank Obsessed
Join Date: Mar 2011
Location: Atlanta
Posts: 314
Thanks for the comments. It's getting rescaped next week with more plants (shipped out yesterday). The 4g Finnex will also get redone. The link is my sig is really out-of-date, been slacking on updating
.
Planted Tank Obsessed
Join Date: Mar 2011
Location: Atlanta
Posts: 314
Update!!! New plants and substrate. Bad news is the 3 babies died
. The shock btwn the old setup and new set up must of been too much. For now 1 blue shrimp resides in there. Hard to see in the 2nd pic. He likes to hide. Tank big enough for 2 shrimp?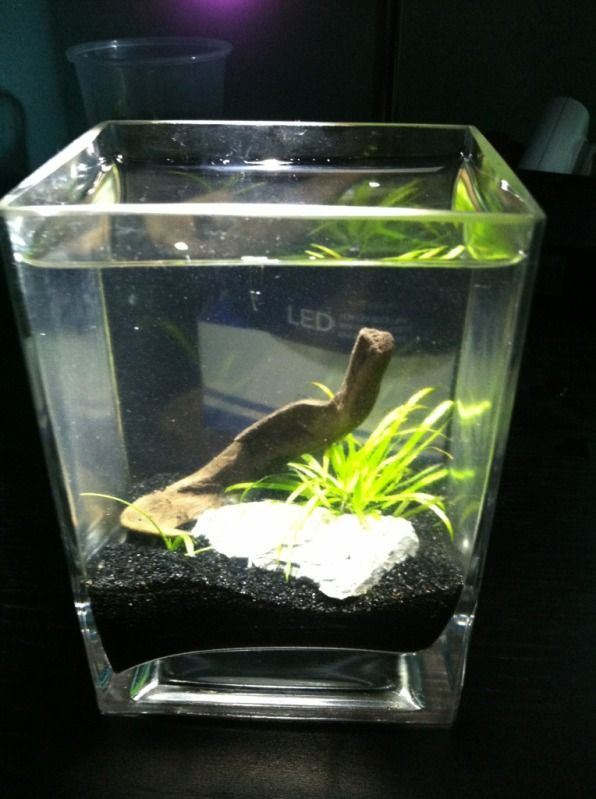 Planted Member
Join Date: Aug 2011
Location: Los Angeles, CA
Posts: 204
makes me want to set up my 1 gallon long that looks kinda similar