Finnex 4g is here!
---
I placed the order on Saturday night, and it's already here. The UPS Monster took a chunk out of the packaging, evidently thinking there were real peanuts inside, and not just pink stryofoam ones. Luckily, the contents were OK.

If anyone wants pictures of what the 4g deluxe (with the canister) looks like, I can take a few.
Helloooo pictures are a must, one week ban for lack of sharing.
I'd love to see some pictures!!
Sorry it took so long, but here they are.
Outer box is not what I ordered (canister filter, black light), so I wonder if they are swapping stuff around. Contents were OK though.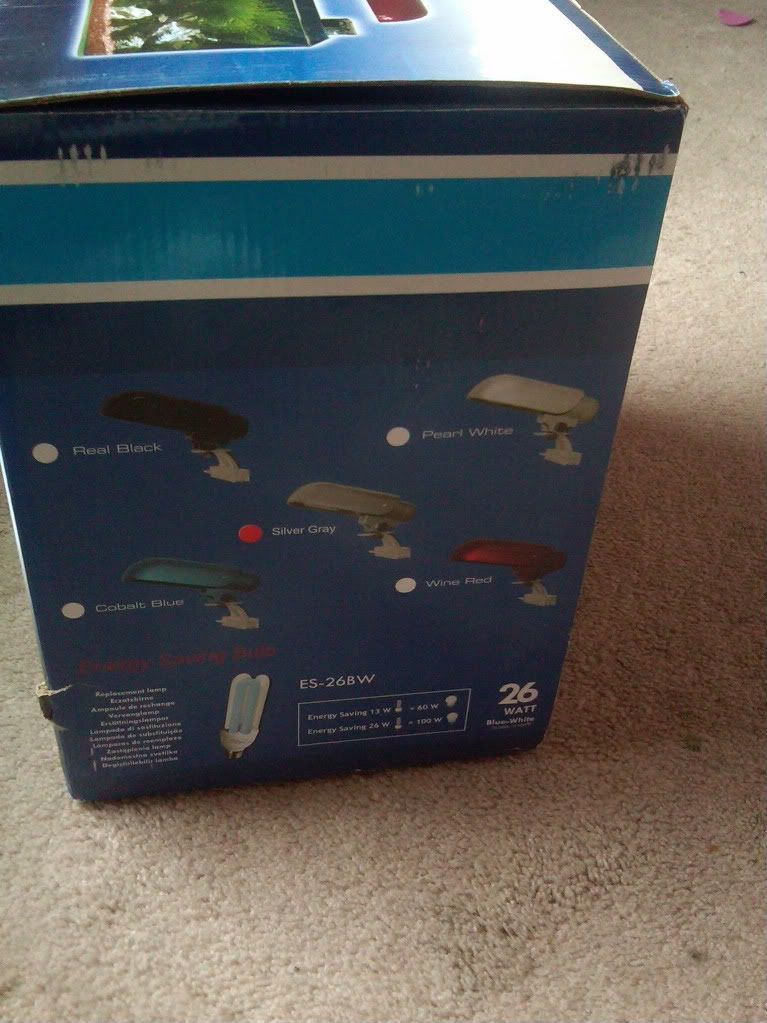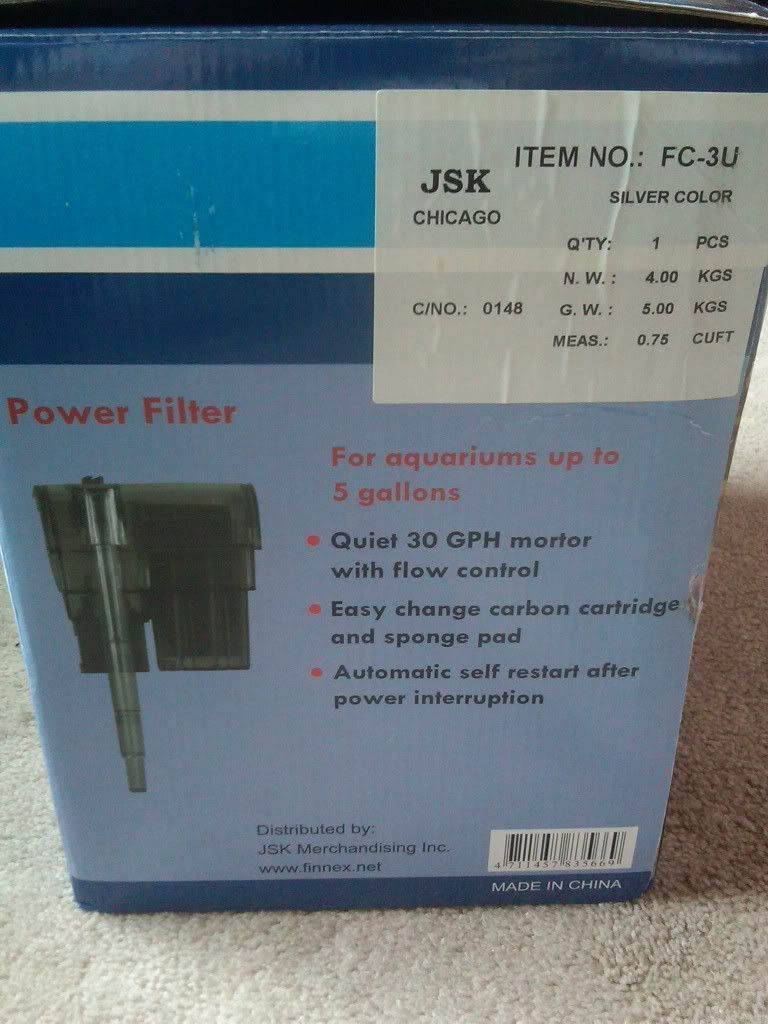 The light fixture. It has a rocker switch on the end, so you have to select either the main light, or the LED moonlight. Kinda sucks that they aren't switched separately, so you could put them on their own timers.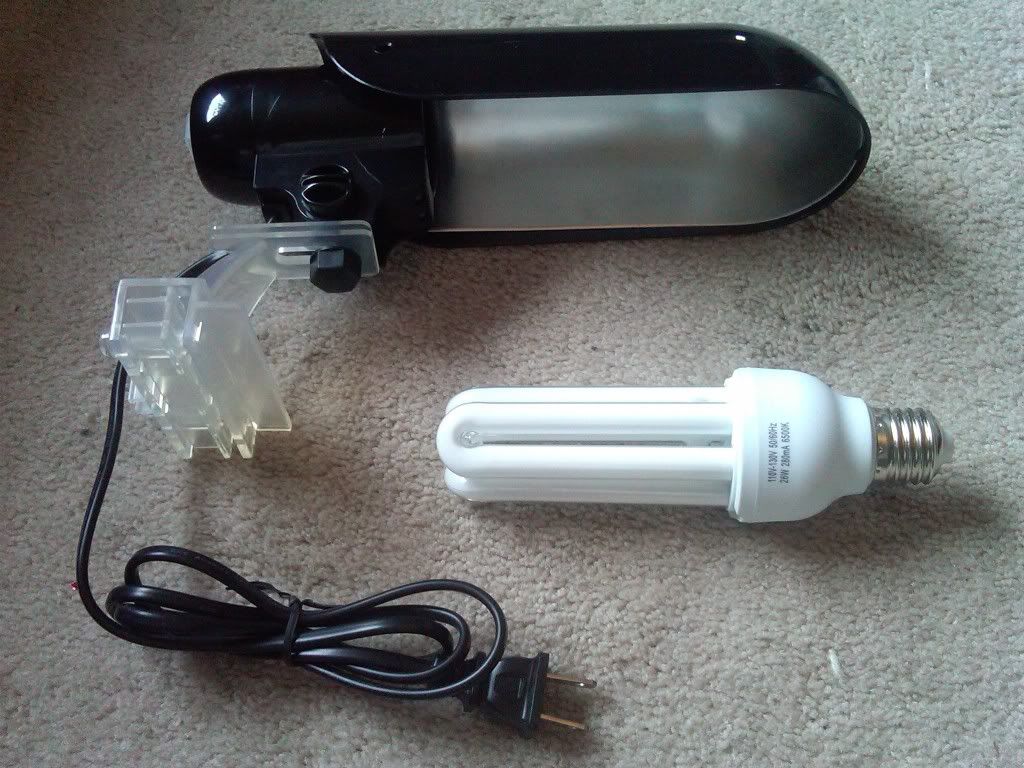 Bunch of filter pics. One of box, so you can see specs, one inside the tank itself, so you can compare size, and the rest to show filter media and hardware for it.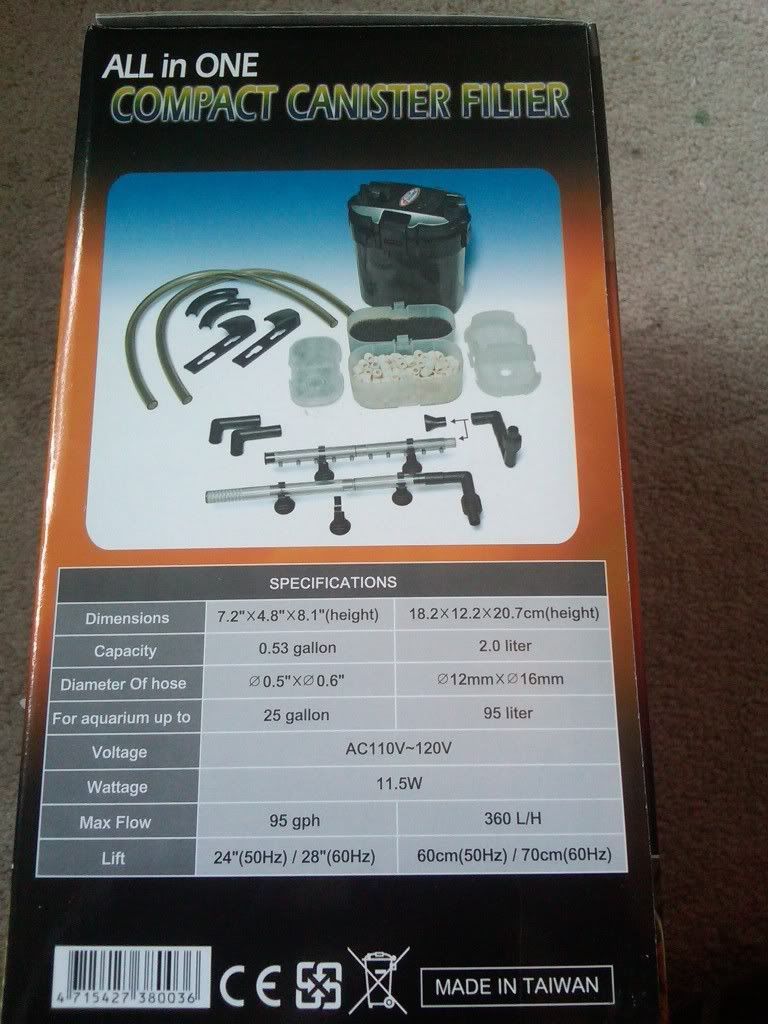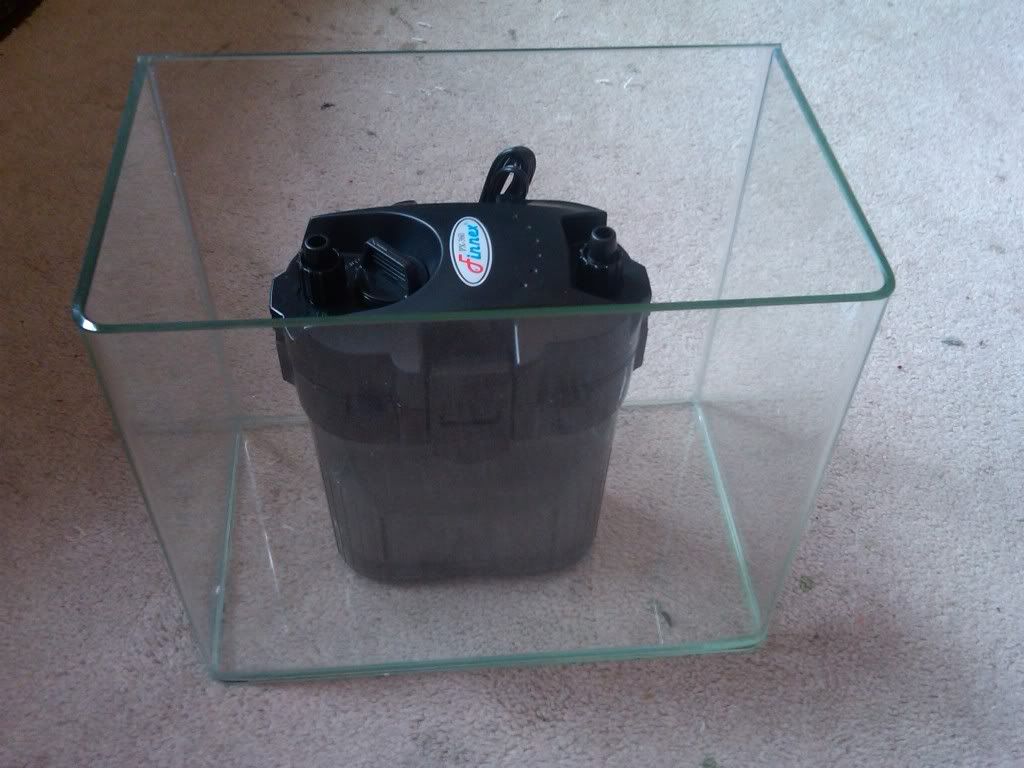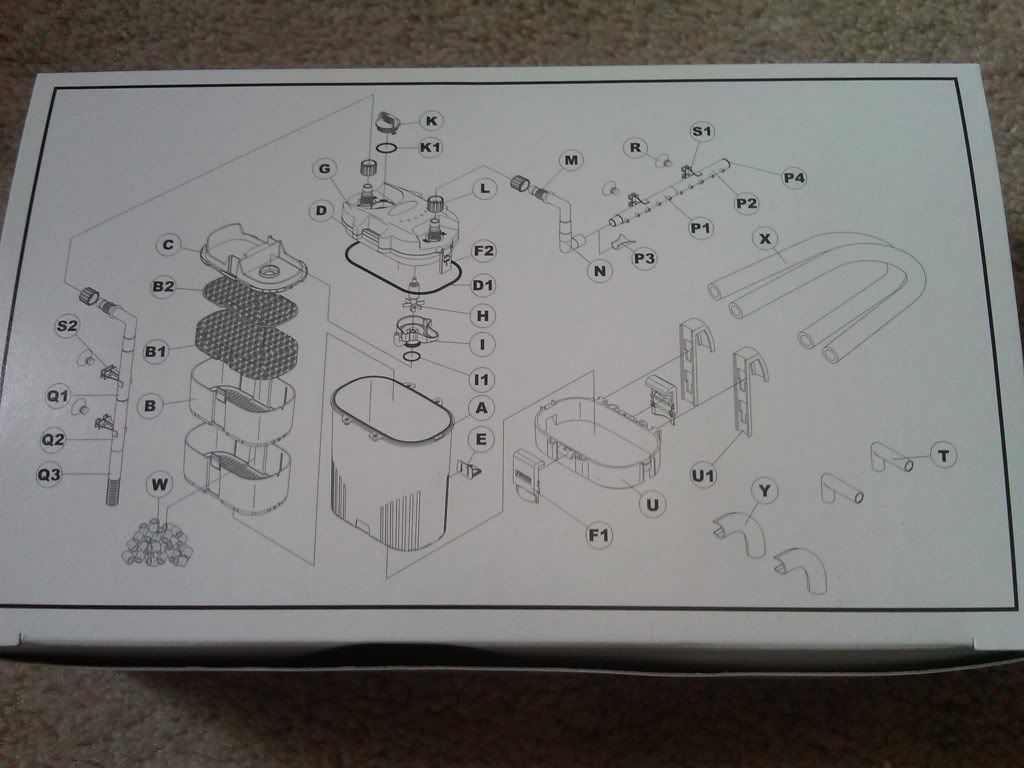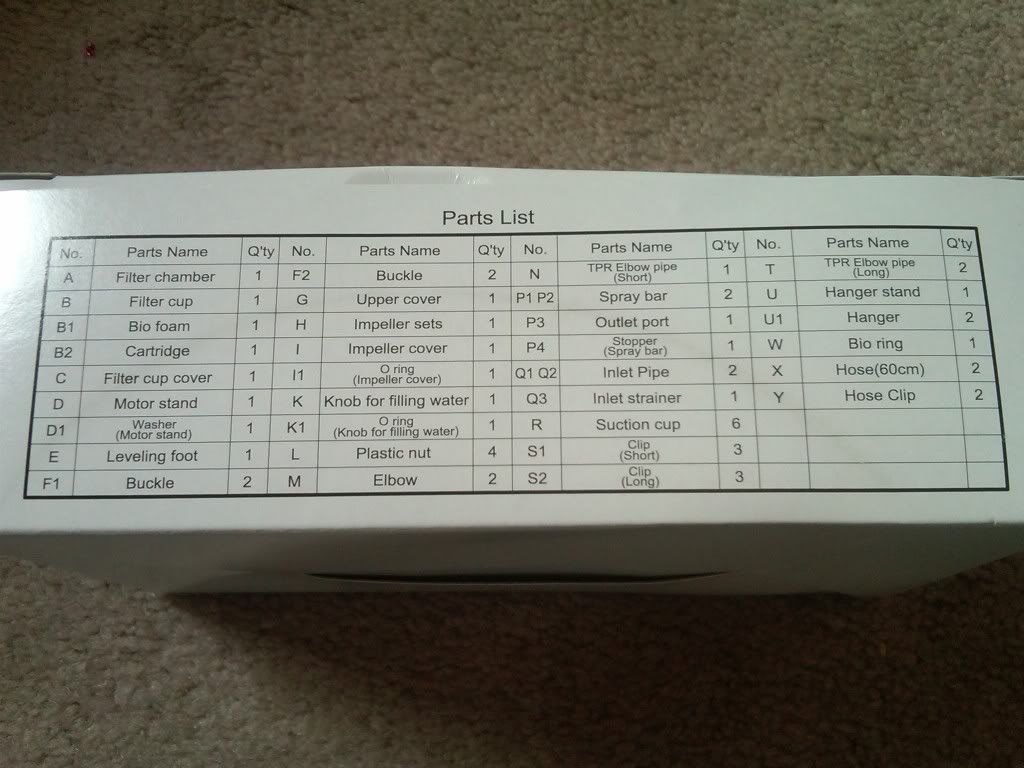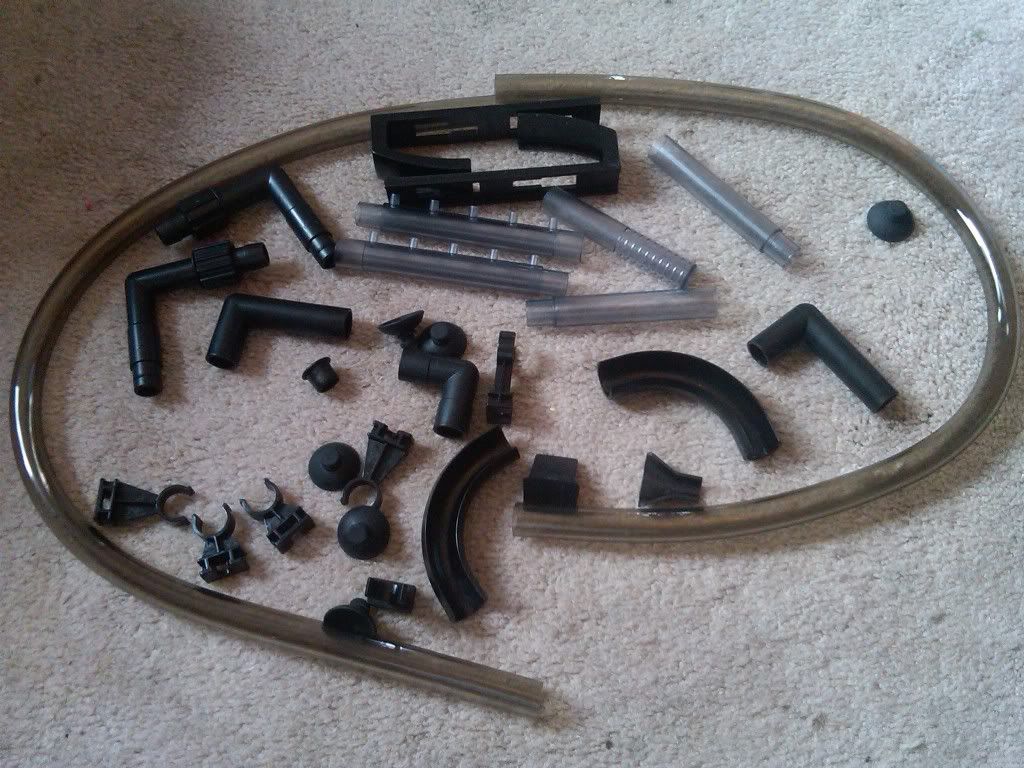 None. Since original plan was to have the tank at work (and that was vetoed by Facilities), I need to clear off a level spot at home. If company does not come this weekend, I'll be able to fill it up.

Checked the creek bank behind the house, and I think I have found a suitable small piece of wood for the tank, though it is very dark. Won't be much contrast against the Eco-Complete. I have to check it for fit, then I'll get a pot going on stove to yank the tannins out.

After that, plan is to try and only get fauna / flora from vendors & SnS here on TPT. gordonrichards had a nice little nano package, some anubias, and crypts that I think will fill the tank nicely.
Algae Grower
Join Date: Mar 2010
Location: San Jose, CA
Posts: 16
where'd you purchase the set?

very nice and thank you for the pictures!
Finally cleared a spot and filled it tonight.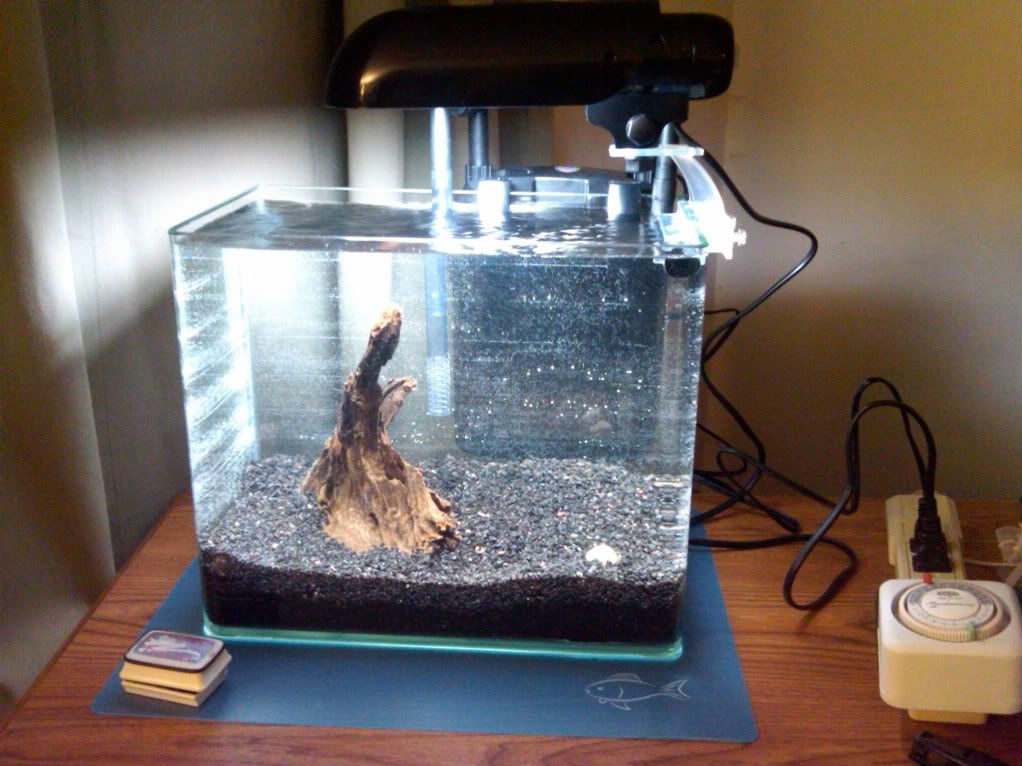 Wood I found outside is still floating like a cork after four days of soaking, so I went with store-bought wood for now. Close up -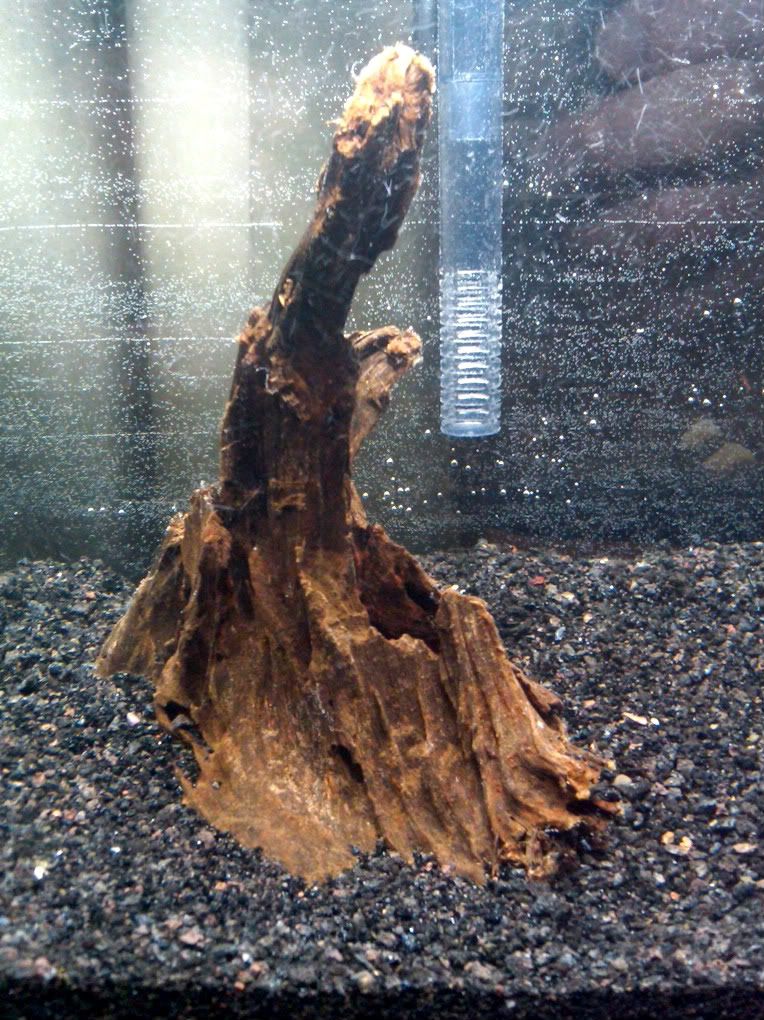 Plants from TPT member gordonrichards to arrive early next week!
Rotala colorata, Rotala macrandra
Anubias nana
ball of Süßwassertang
ball of fissidens moss
ball of Taiwan moss
Amazon floaters
Once things get settled, shrimp order to be placed with msjinkzd