My 10g planted tank
---
I started this tank up a few weeks ago, i am running pressurized co2 for right now (i will probably stop when i add the fish to see how the plants do). This is my first full planted tank, tell me what you think.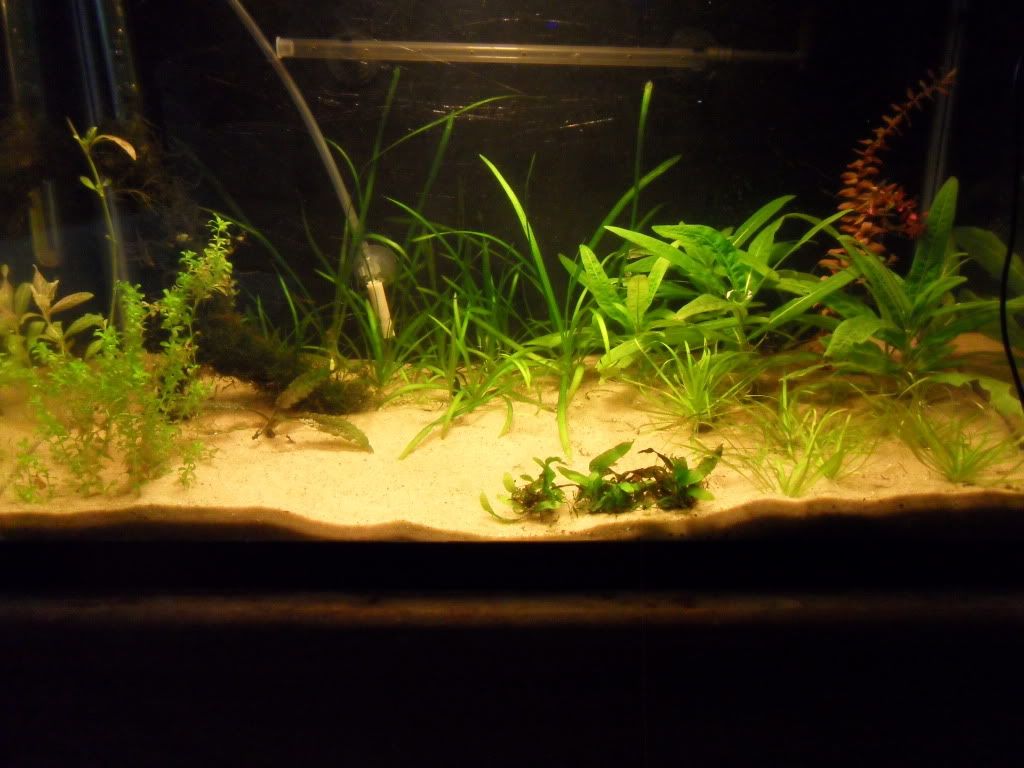 Algae Grower
Join Date: Oct 2010
Location: india
Posts: 7
Off to a great start!
---
"Aquarists are a brave lot. We mix water and electricity every day."
I predict great things for this tank =)

Keep us updated as stuff grows in!
---
[75g planted]
15 harlequin rasboras, 4 roseline sharks, 1 neon blue dwarf gourami, 3 clown loach, 1 coolie loach, 12 neon tetras, 1 bristlenose pleco, 3 amano shrimp, 8 ghost shrimp, 2 pearl gouramis, 3 siamnesis
[80g]
2 green terror cichlids, 1 electric blue jack dempsy
[10g planted]
N+1 red cherry shrimp
Thanks guys, well i have to sell the jungle val cause its taking over my tank, so its going to be a little bare. I can get an updated picture if you like.