New Betta
---
Hi
this is my new betta Miril, I've had him about a week now and he is a fighter that's for sure. The day after I brought him home I discovered the tank stank of something artificial and was cloudy, and he was in the corner behind a rock.
I went straight to the pet shop and spent about $50 on a "fighter tank" which was really a cube shaped cup but good as a temporary "hospital tank" while I sorted his new home.
It turns out that the pebbles I had gotten weren't rinsed properly and that they smelt of paint... Thanks premier pet... (Though is my fault for trusting the "no rinse" instructions on the packet.
So I spent three hours rinsing those and re rinsing everything in the tank, I got some greenery and lights and conditioner and started again. Leaving that new setting to settle for a week, Miril seemed quite cheery in his little cube, blowing bubble nests and challenging me with his flaring. He even follows my finger and knows when it's dinner and breakfast
Now he's in the 20 litre he seems a little lost ( he is an infant so quite tiny) but otherwise happy, still follows my finger and came up for breakfast.
What would his type be?
What are other peoples thoughts? Particularly those professionals out there.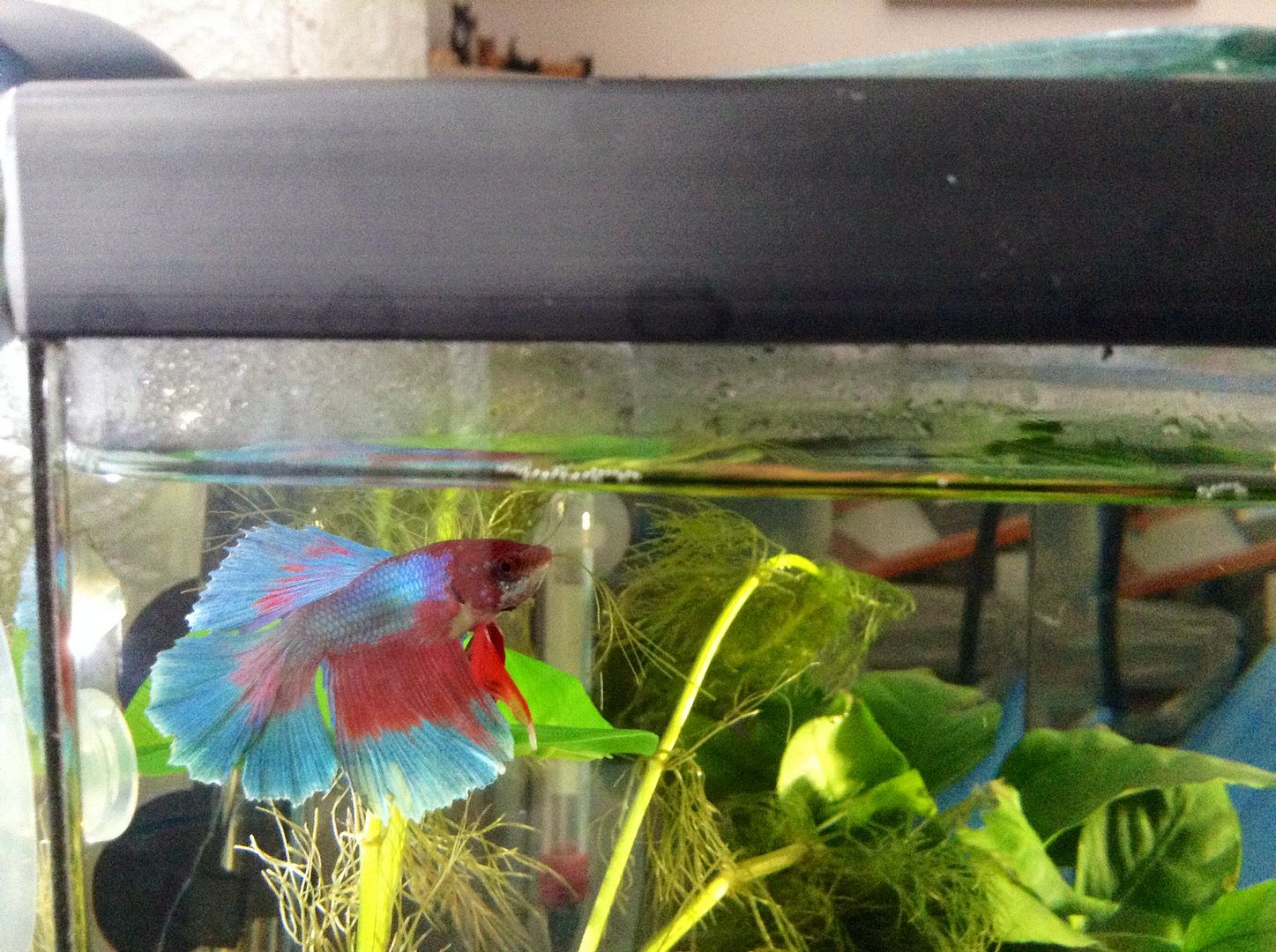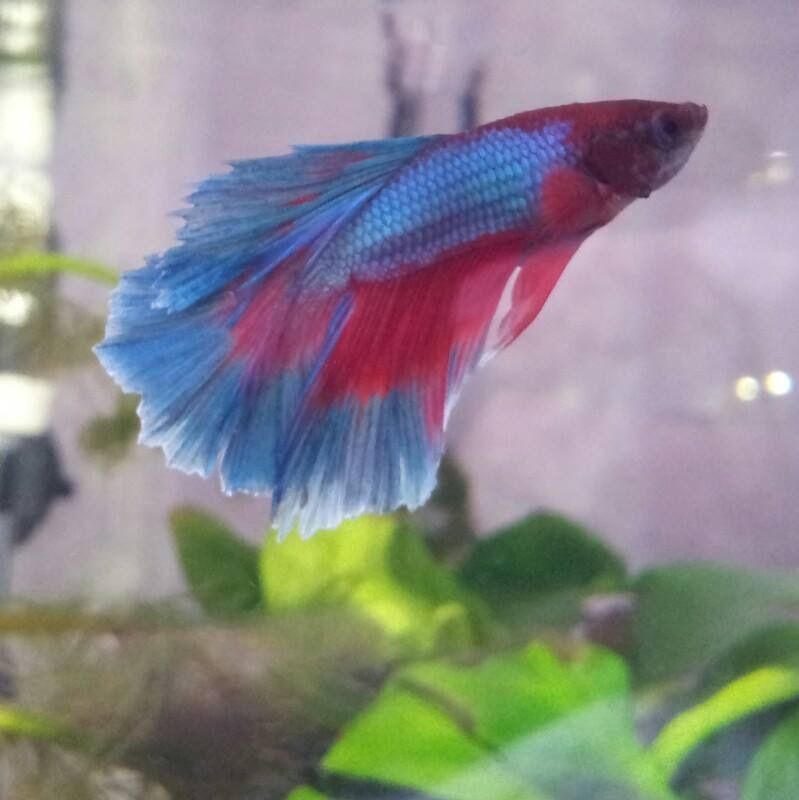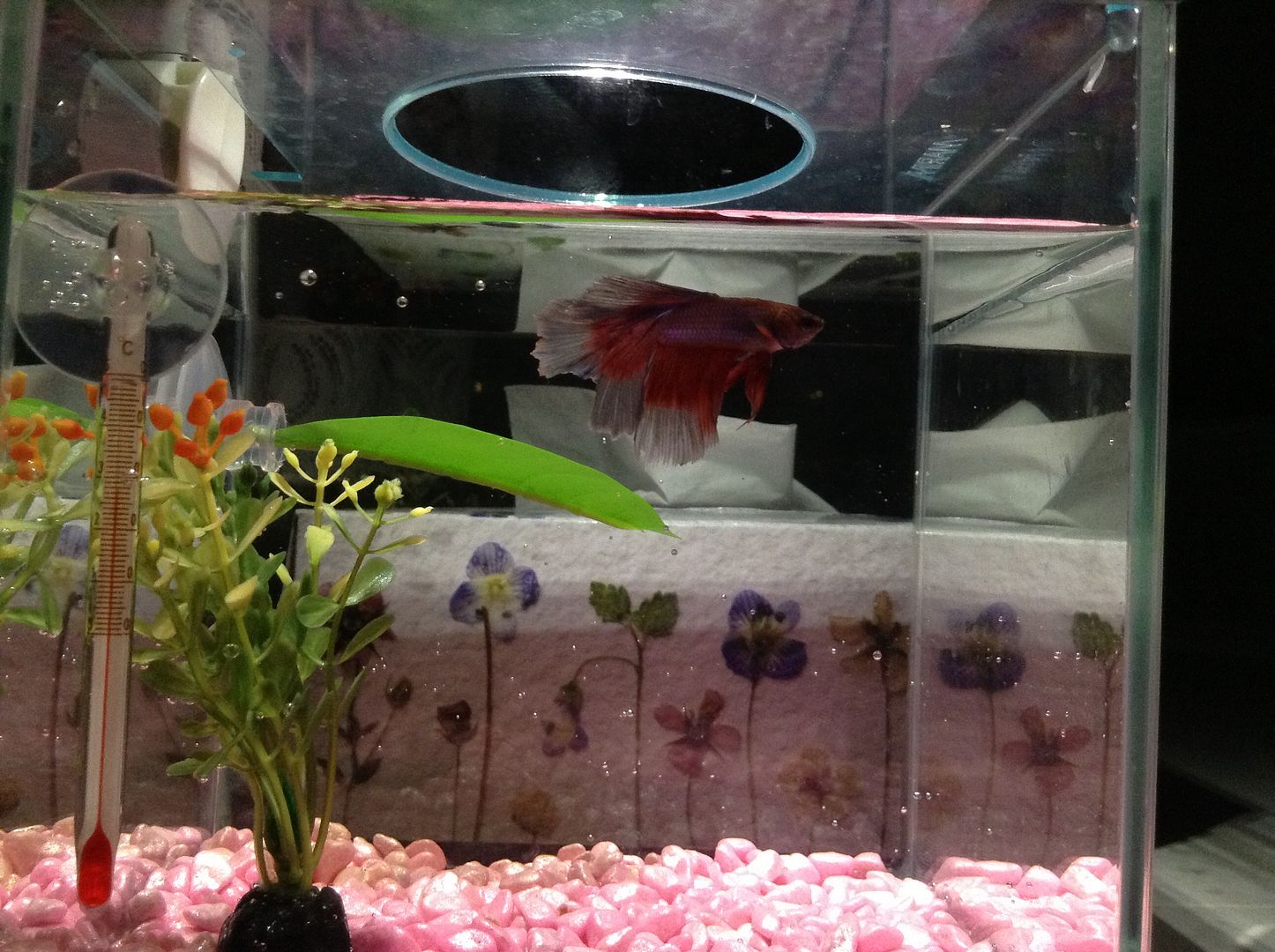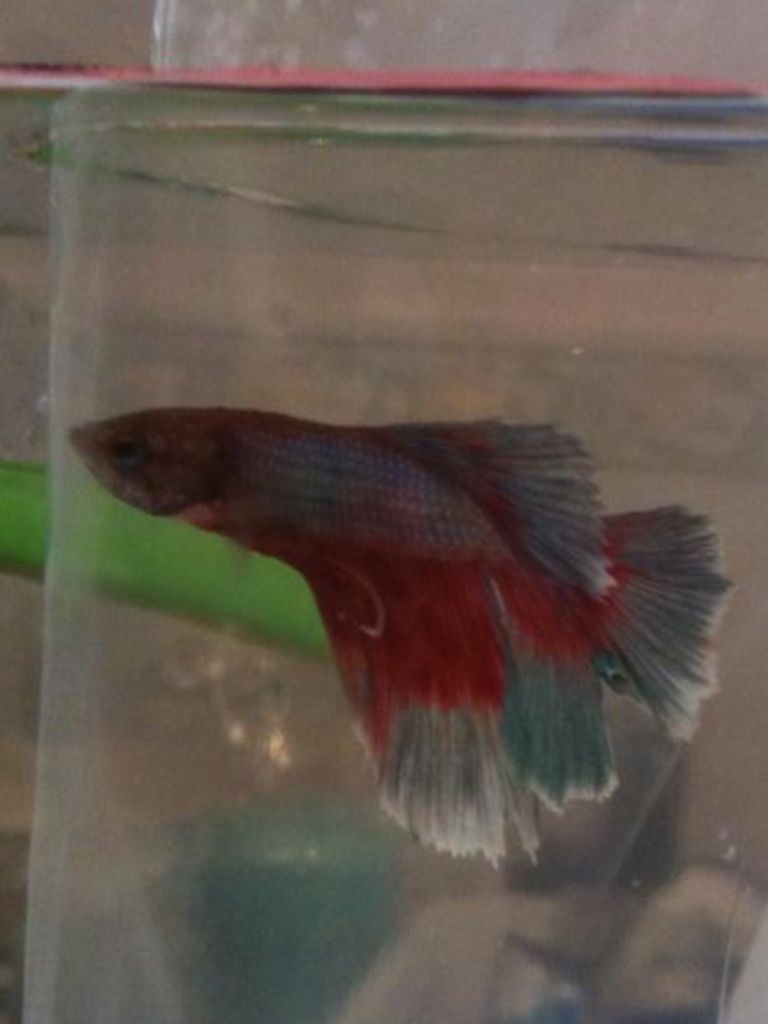 ---
Last edited by velxunai; 01-13-2014 at

07:04 AM

. Reason: Deleted stupid paragraph with stupid statements... Replaced with same question but less stupid
Miril is a very pretty fish.
Looks like he is enjoying his nice set up.
I personally am not a fan of colored gravel, but looks pretty and the tissue box behind it makes a cheerful background
I would not say I'm a professional, because I don't show bettas, but I am experienced.
We need to see a photo of Miril while he is flaring with his fins/tail erect so someone can accurately tell his tail and type.
I can't tell if his tail has a split, or a double tail without even sized/symmetrical lobes.
-Stef*
Ok not a two tail but Maybe a heart?
And he was fuller than I thought
Yay!
He appears to be a half moon with a chunk missing from his tail.
Good care and water changes should improve that.

As to his color, maybe someone can chime in on that and his pattern?
Turquoise, green, or blue with red?
I get confused on the butterfly, bi color, dragon, etc.
Seems like a new brand comes out every month, lol.

-Stef*
Is there are treatment for his tail or is it just time?
Planted Member
Join Date: Jul 2013
Location: Iowa City, IA
Posts: 263
my betta's always grow back fins very quickly. just a matter of a few weeks even.
good water, good feeding habits, good temp = a healthy fish = recovery from nearly anything (I said nearly)
Btw I didn't like the coloured stones either, it came with the mini tank as a kit and as it was temporary I didnt care much
this betta looks amazing!
Thanks pinkman
As soon as I saw him I just wanted to instantly buy him.
And after only a few days (after transferring to the bigger tank) he is blowing bubbles and following my finger around
Possibly a butterfly coloration? Correct me if in wrong, but the inner ring of an almost solid color with the outside color fade from dorsal to caudal???? Fin is a butterfly.
---
must....have.....more....moss n shrimp!!!!!!!!!!