Sick fish! Irritated pectoral fin (large photos)
---
I recently got these little rainbow buddies added to my tank (it is fully cycled, 0ppm ammonia and all)
but this dude has a red and white rubbed spot on both his pectoral fins. He has trouble putting his fins to his side and hides more than the others. He is still eating well and will still zip about but he def is all on his lonesome a bit more than id like to see!
He still has some nice color considering hes young and a little sick. But! I wanted to check with you all before I made any moves, none of the other fish show any of this.
halp?
pictures here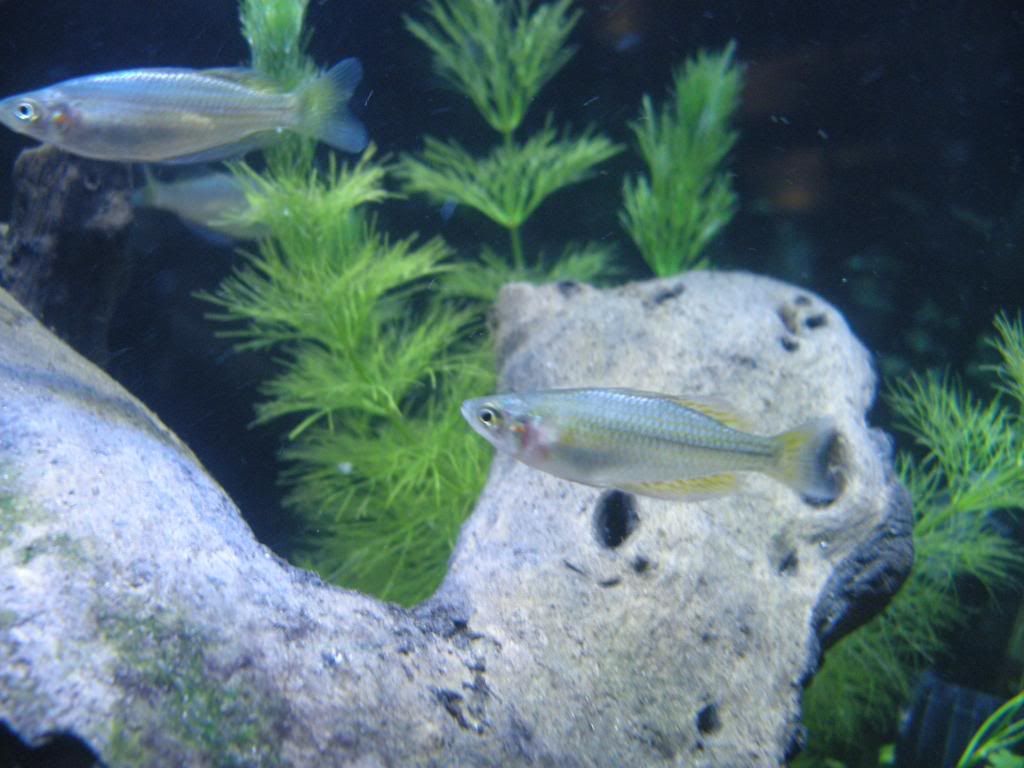 Never mind ): he got really bad over night and died.