Algae Grower
Join Date: Mar 2013
Location: Florida
Posts: 5
Albino Shark Loses color every day
---
Is it normal for an Albino Shark to lose and gain his color daily?
I currently have a 65 gallon tank with:
1 Albino Rainbow Shark
6 Tiger Barbs
2 Siamese AE
4 xray Tetras
3 Hatchet Fish
My Rainbow shark has deep red fins and tail. However only at 8am. Come 3pm the red has became pale, and 7pm it is see-through cream color. This cycle has been repeating itself for a couple days now. He has been in the tank for 1.5 months and the tank is 2.5 olds. At first he didn't change colors like this. I am going through a second bacterial bloom, but my water tests fine. Our area has hard water, and the PH is high, but the fish store said not to worry about an 8.0 PH.
He is the largest fish with the siamese AEs coming in a close second. I never see any fish bothering him, but he will chase the AEs away, when they invade his territory. He has an awesome hiding spot that no other fish have dared to enter his nook.
Extra notes:
Water is between 82-84.
Hatchet had Ich 2 weeks ago, but treated with low dosing of quick cure for 3 days w/out filter
He eats like normal, which is APC tropical flakes
I use 3 DIY Co2 systems, 2 yeast bottles, 1 baking soda/vinegar drip system
Video of tank at night https://www.youtube.com/watch?v=_OvA4GY1MKI
(2 39w 6500k tropical wave t5ho, 1 39w 12000k t5ho, 1 2?w t5HE) during day. For dusk/dawn I have a t8 light.
55/75 Aqueon HOB Filter
---
Last edited by docwho; 04-02-2013 at

10:04 PM

. Reason: Adding info
Algae Grower
Join Date: Mar 2013
Location: Florida
Posts: 5
Bump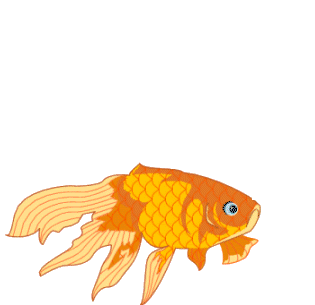 ---
Last edited by docwho; 04-04-2013 at

09:53 PM

. Reason: first bump pic didn't work
Algae Grower
Join Date: Feb 2013
Location: Skagit, Wa
Posts: 77
A bit warm
---
Hi, sometimes fish lose their color when they are stressed. You said your tank temp is between 82-84 which seems a little warm in my opinion. Maybe your shark is losing his color as the tank gets warmer during the day. Try lowering the temp to 75-78 and see if that fixes it.I had my heater malfunction awhile ago making my tank rise to 90, it made all my glass catfish turn white which really scared me. After I switched heaters and lowered the temp they went back to normal in a couple days. I hope this info helps. Good luck
The title made me laugh. If its albino, how can it lose color?