Algae Grower
Join Date: Mar 2012
Location: East Bay, CA
Posts: 70
duplicarius.....try to look for " cories dancing" on Youtube....they are fun to watch
We got a mystery cory in with a shipment of Elegans in today (which I forgot to tell you that I like quite well!). I'm thinking this guy looks like a small Rabauti? I can't quite tell though.
Algae Grower
Join Date: Apr 2009
Location: heath ohio
Posts: 75
Mine favorite is the pygmy cories. I have a group of 6 and they are hilarious...always chasing each other, and seem to be playing lol
Cory Cats are awesome fish.
---
I have a 75 gal. and have a dozen Cory's. Six have a black dorsal fin and a bandit stripe through the eyes and the other six are Sterbai's. They don't care what subspecies they are with they all tear all over the tank in a school together and swim up and down the glass and clean the wood and plants. The more you have the happier they will be and the more you will enjoy them.
The adolfi are really cool looking too
Wannabe Guru
Join Date: Jan 2013
Location: Boston MA
Posts: 1,428
pantanalensis
---
I'm not into the image, but into the hobby...
Planted Member
Join Date: Feb 2013
Location: VA BCH
Posts: 235
I love my peppered cories, They shoot to the top of the tank roll over on their back and shoot back to the bottom. One will do it then the other two will join in.
---
29g Tetra Tank
100g Planted Angel/Clown Loach
I can't spell...Im an engineer, I do math
Love my pandas and Davidsandi cory's
---
"
Obviously you're not a golfer.
"
-The Dude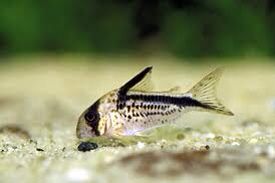 Loxozonus cories, used to have four (all the store had) and I lost them all in sandy when I was without power for a week. I've been looking for more ever since.