Planted Member
Join Date: Apr 2012
Location: canada
Posts: 220
Can you sex these bolivian rams?
---
I thought I had a pair but now I'm not so sure. The bigger one with the lighter spot(s) has long trailers on its fins. The smaller of the 2 with the darker spots has started to show trailers on its fins as well but no where as long as the other fish has. Can anyone sex them for me? Her are some pics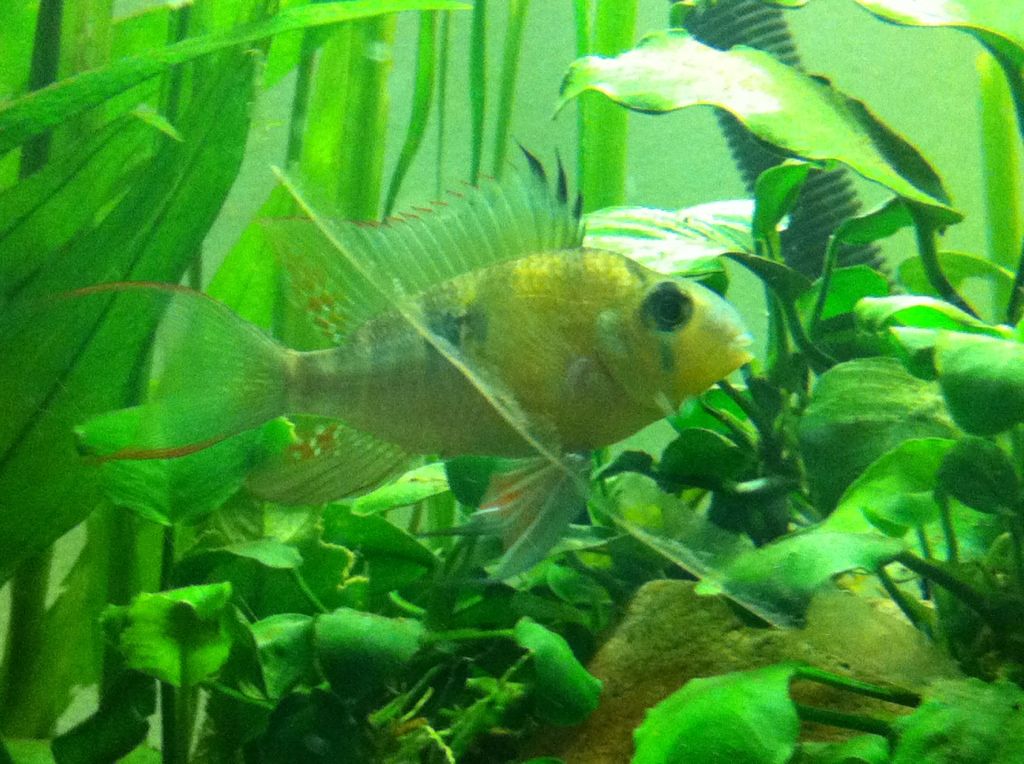 Above is the bigger one. I tried to get the breeding tubes in the picture, as best I could
This is the smaller one.
I know one of them is female because one of them did lay eggs at one point
Planted Tank Obsessed
Join Date: May 2009
Location: Washington DC
Posts: 481
I'd say the top one is very likely a male. The second picture is harder for me to judge, but since you've seen eggs I guess it must be a female, so you're all set.