PVC Return Nozzle
---
I had a few buddies ask about my nozzle's I use on my return lines.....
Here is the way I have found to be able to adjust the flow and make more of a linear output.
I can mill different width cuts to allow more or less flow through the nozzle
I use this.......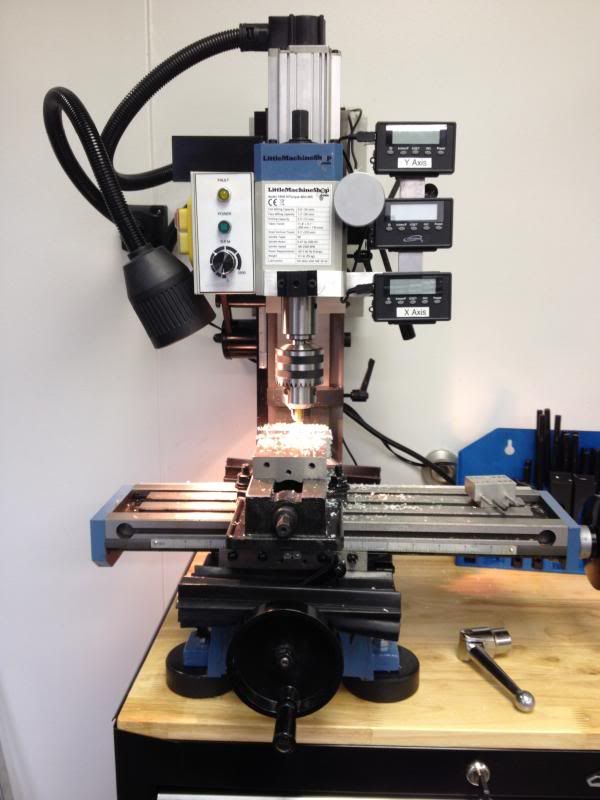 To make this.....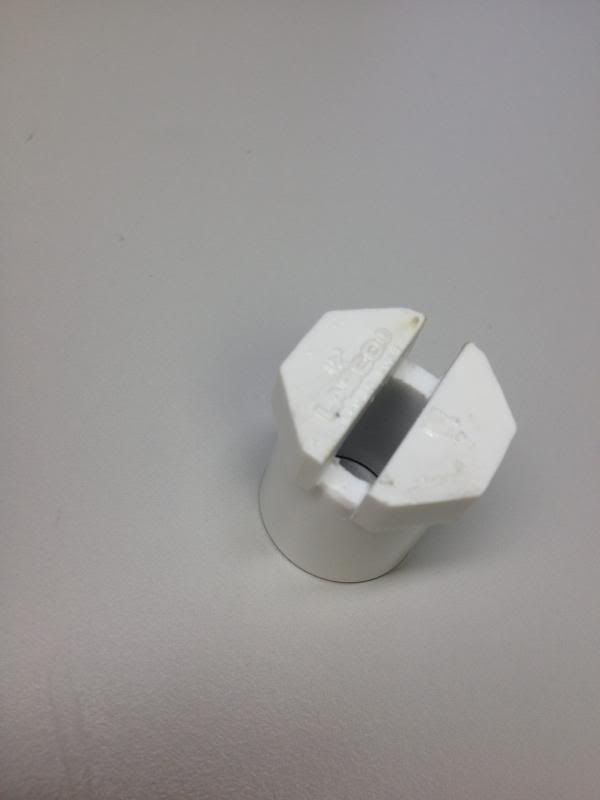 Planted Tank Guru
Join Date: Dec 2005
Location: Sacramento, CA
Posts: 21,015
Of course most of us don't have access to a milling machine, but similar cuts can be made with an ordinary hacksaw, just not nearly as accurate. How well has this worked?
This has worked extremely well.
I will provide this service for a very small fee to anyone that wants one done
They will just need to supply the size needed and width of cut they want. I will pick up the adapter and ship it
Wannabe Guru
Join Date: Jun 2005
Location: Medina, Ohio
Posts: 1,145
How about some additional details on that machine model you bought?
---
Dee
__________________
Eheim Pimpette #270
Eheim Pro II 2028; Classics Series -2215, 2217, 2260, 2262; Pro 2229 Wet/Dry
Planted Member
Join Date: Jul 2013
Location: NJ
Posts: 234
forgive me, but these nozzles serve what purpose? I'm not being sarcastic, I'm genuinely ignorant.
For me its a easier way to fine tuns the return water output from my sump. I have 1100gph comming through 3 1" nozzles. With these slits I can adjust specific flow on each output. I also like the blade or linear spray of water over just a single pin point spray.
The machine is a little machine shop HiTorque mini mill with tilting colum. I have x,y and z axis digital read outs to ease machining and layout. Also have a halogen machine light and 1/2" coolant lines for when I'm cutting heavy duty metals or want to keep the swarf from the cutting surface
That's a pretty cool idea! What do these connect to? It looks like those adapters/caps are slip fittings, so I'm interested in how you have your return set up.
I have traditionally used loc line for the ends of my return lines, but have noticed that they don't offer the flare (duckbill) nozzles in different [output] diameters.
I can try to get a picture later today.
Basically I have the return pump plumbed into a single silicone tubing that then attaches to 3/4'' pvc that goes up and over the rim of the tank. At that point I have 2 tees that split the line into 2 individual return exits. Then at the very end I have a elbow taking the end of the line down into the tank. At that point all return exits are slip fitting and these nozzles plug right in. I do not use silicone or pvc cement on the nozzles so I can clean/adjust flow as needed.