Algae Grower
Join Date: Feb 2013
Location: earth
Posts: 86
surface skimmer
---
surface skimmer
i'm sure this has been done before,and i know
i know toms sell one for like 10-12 bucks (online)most reviews say you have to modify it anyways.
but i just made one out of a bunch of spare parts i've collected over the years.
not saying mines better or anything, just makeing it myself was half the fun.
anyways...........
started with this mess, the intake tube from an old whisper (2or3?) filter. looked promising.
i was thinking the part that go's to the impeller could be drilled, but the intake strainer looked like
it would function more efficiently with changes in the water level.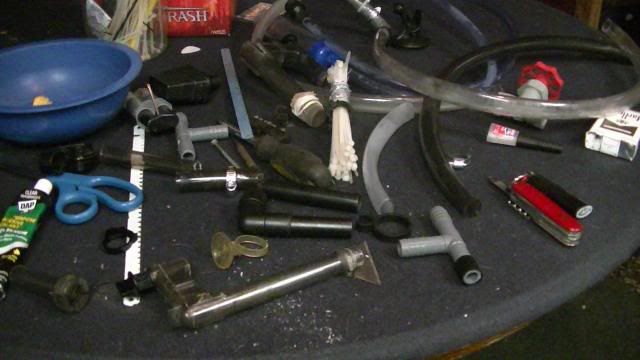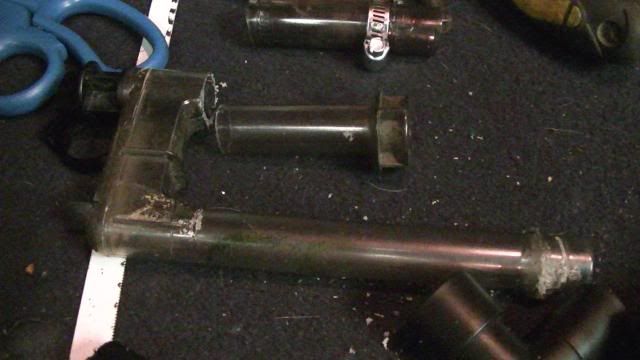 bytheway, this is getting hooked up to a magnum 350 pro canister filter, in a 75 Gal tank.
they come with a vacuum adapter that go's on the intake tube (the black elbow)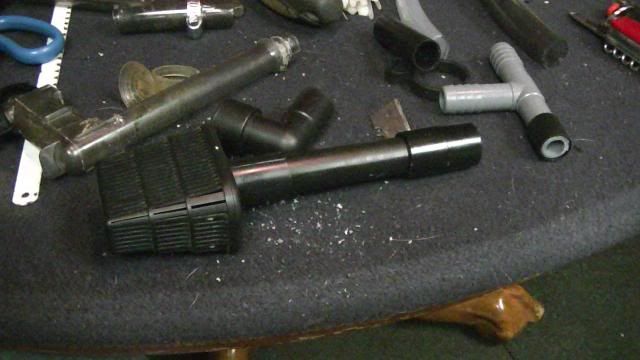 had some old PVC T's, so i slipped the extra intake tube over the barbs, fit nice but it was too tight for other parts to slide on
so i modified that and glued it on.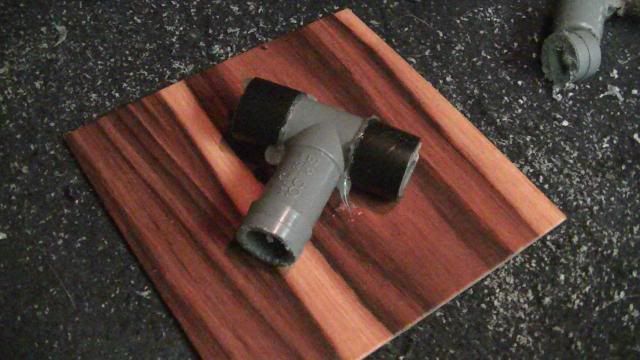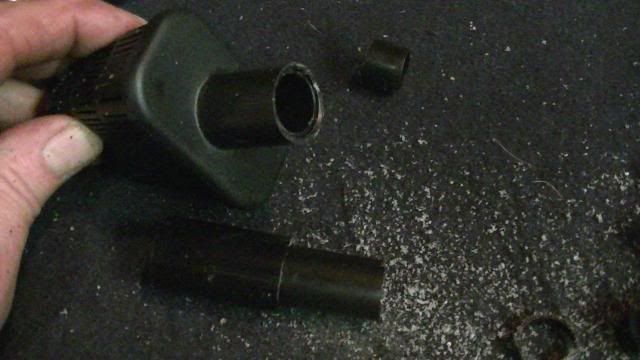 the vacuum adapter fit nice and tight on the T, with the barbs still in place.
and then i had a fitting for the skimmer tube to work like a water powered vacuum you hook up to your kitchen faucet.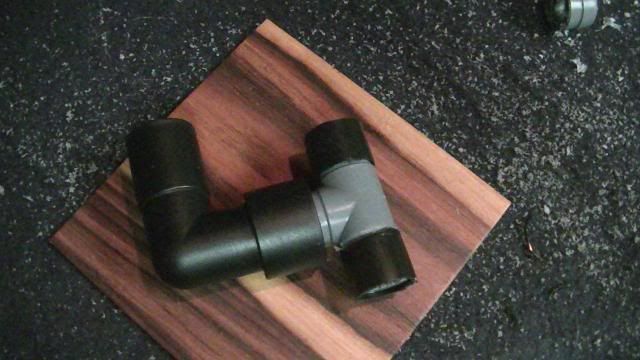 and ended up with a "unit" for lack of a better word, that looked like this.
(found some micro-pads i stuffed in the strainer part to filter the crap from the top)
then a test fit, looked good! so i hooked it up.
WELL, looking good and working well are two different things!...............lol
yes epic fail. seems the small strainer didn't the surface area needed to take in enough water to work efficiently.
back to the drawing board!
Intermission:
wanted to take my Aqueon Circulation pump off for more working room.i had a hard time getting the suction cup
off the glass,so i went to pull the unit off from the holder so as not to break it...........and guess what? yup, the little ball end broke!!
can't believe how cheap things are made in this day and age!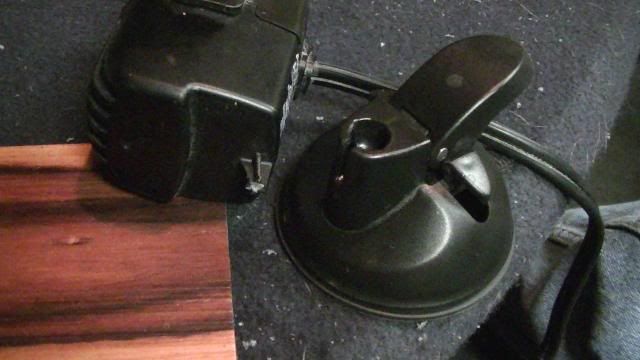 there was no way that cheapass little ball was going to glue back on. so after a little searching around the house, i found an old windshield holder for a garmen GPS
i don't use anymore.
looks like it'll work with a little triming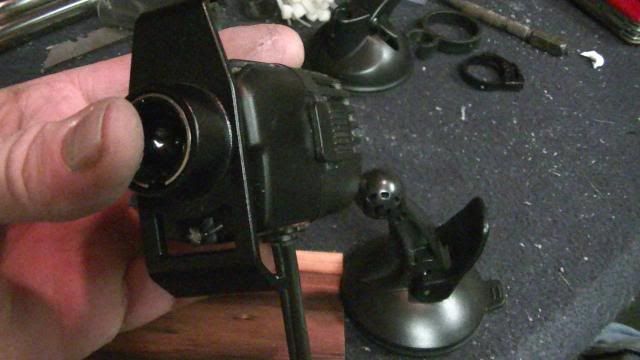 super glued that bad boy on, then packed some aquarium silicone around the glue (no leaching from the cyanoacrylate)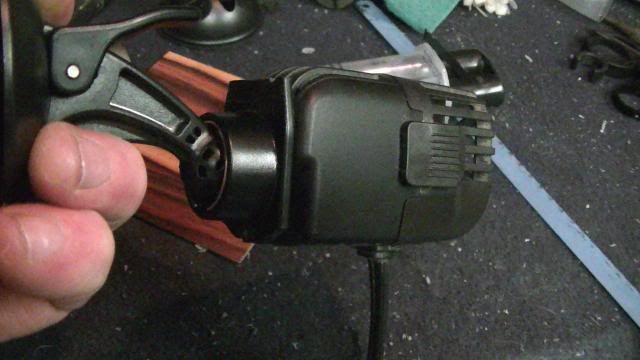 that worked well, infact better! i get more movement now!!
OK, where was i before i was so Rudely Interrupted? oh yea. surface skimmer!(lol)
this looks like it'll work better. an old siphon vacuum i don't use anymore!
more surface area,and a conical shape.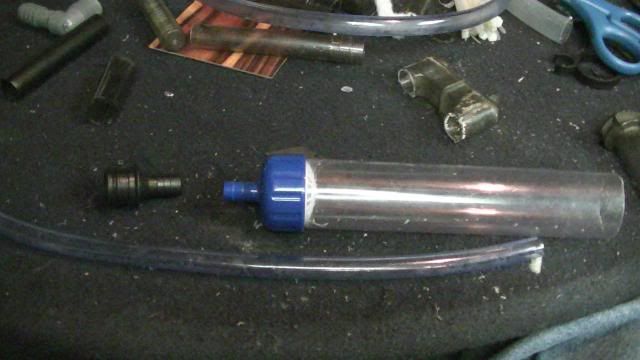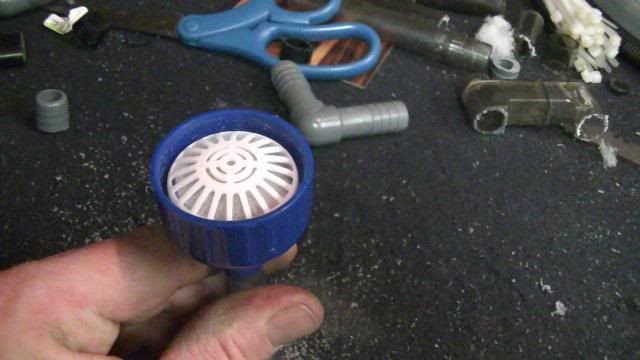 the hose was a tight fit on the magnum 350 vacuum adapter, so all i had to do was flip the adapter elbow over on the Tee
cut off the barbs on the Tee, put a sleeve on and fliped the elbow
stuffed some of micro pad in there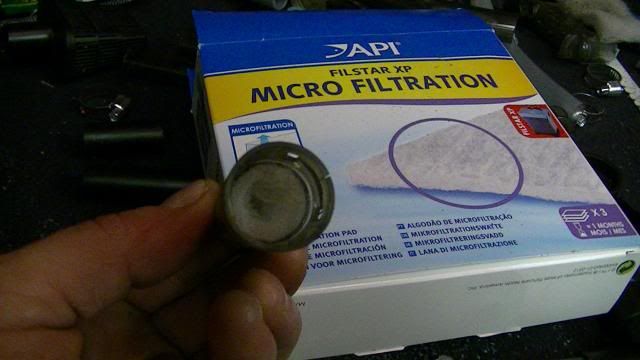 test fitted it, worked OK....but still something missing. went back and looked at that "TOMS" skimmer
and seen it realy needed to be notched to let the water in better!
so this is the end result, hooked it up, went to bed.
had a look the next morning, and i must say it works very well. that top water was crystal clear, not a drop of oily scum.
had a nice little vortex going on.
to adjust the flow all i have to do is move the whole thing up or down on the little suction cup thingy that holds the intake tube!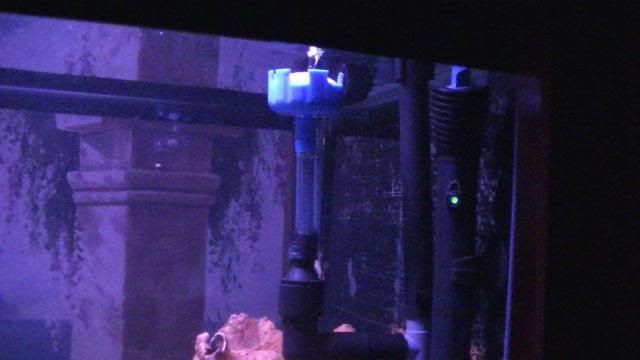 the "new" holder for the Circulation pump is doing well!
welp, thanks for looking!
oh yea, my next little gig, found this in an old box. i've had it for years, guess what i'm going to make out of it?