Algae Grower
Join Date: Mar 2013
Location: Ontario, Canada
Posts: 11
LED Strip Lights?
---
I'm thinking about building a LED fixture for a 40 breeder, and deal with these LEDs through work.
http://www.elementalled.com/high-den...ght-spool.html
Has anyone tried putting together a fixture using a light like this? Running the numbers through Hoppy's calculator I end up with a low light at 2 strips, medium light at 3 strips, and high light at 4 strips. Would be a pretty simple setup and wiring.
And has anyone tried setting up a system with colour-changing LEDs? Like the ones with a blue, green, and red diode installed on a single chip? Seems to me like you would be able to 'dial in' the exact spectrum you want, and with a bit of programming could have your lighting change through the day to simulate a period of light. Lots of blue early in the morning, simulate a sunrise, to full intensity in the afternoon and fading out in the evening back to blue. I've seen reef guys get pretty advanced with this programming, could be cool on a planted tank as well.
Algae Grower
Join Date: Feb 2013
Location: earth
Posts: 86
249$..............? yikes!!!
try here, same thing much lower price!
http://www.ledlightingkit.com/index.html
i'm useing the 10 strip set (12" 12 diode per strip) with remote.75 gal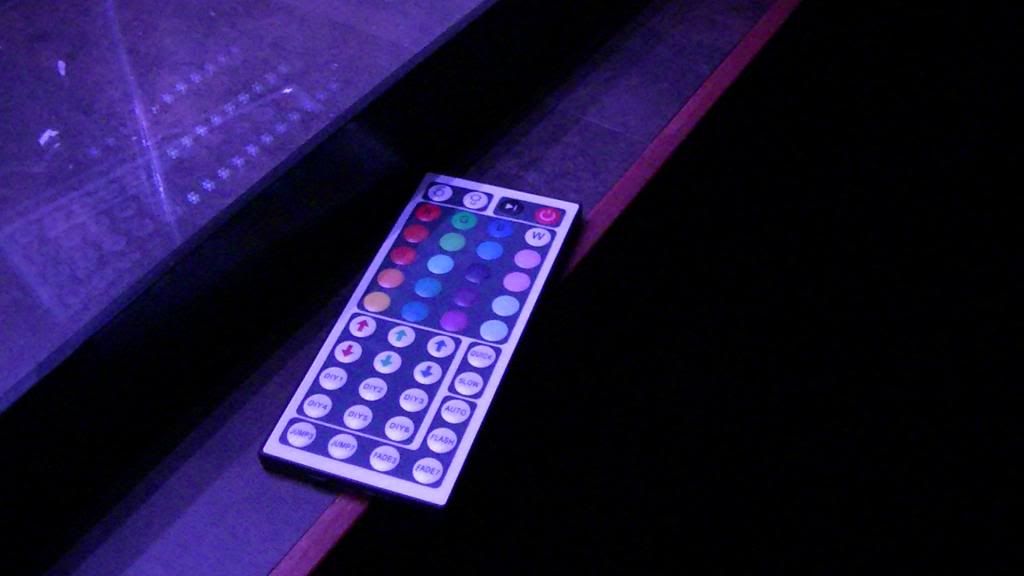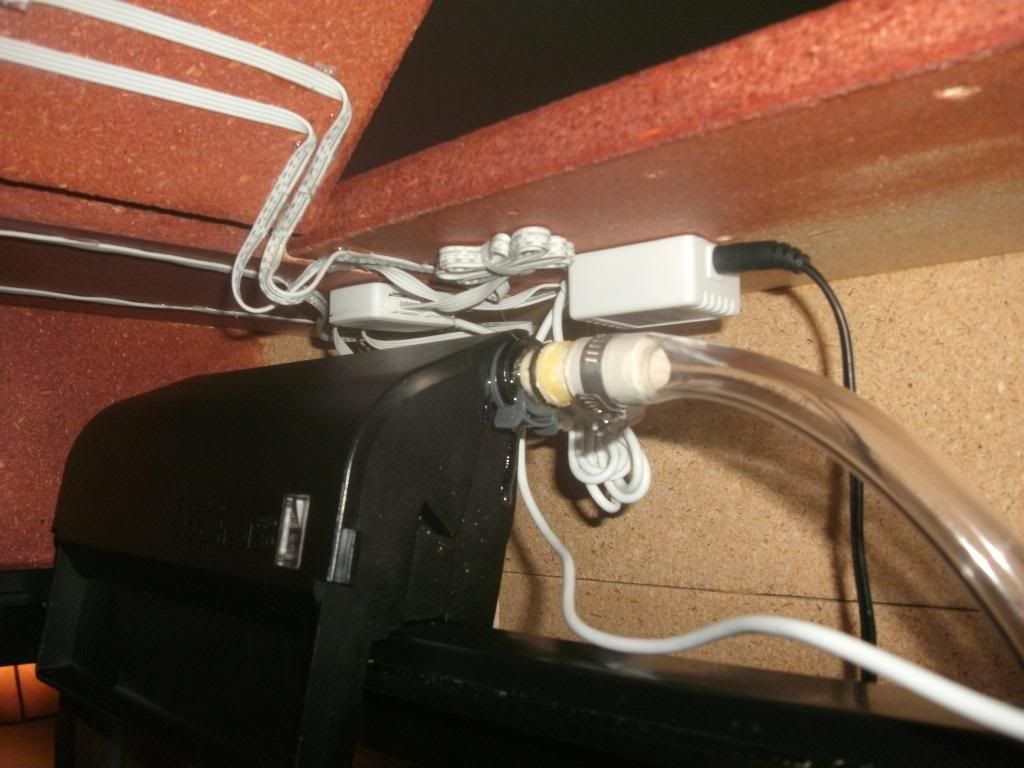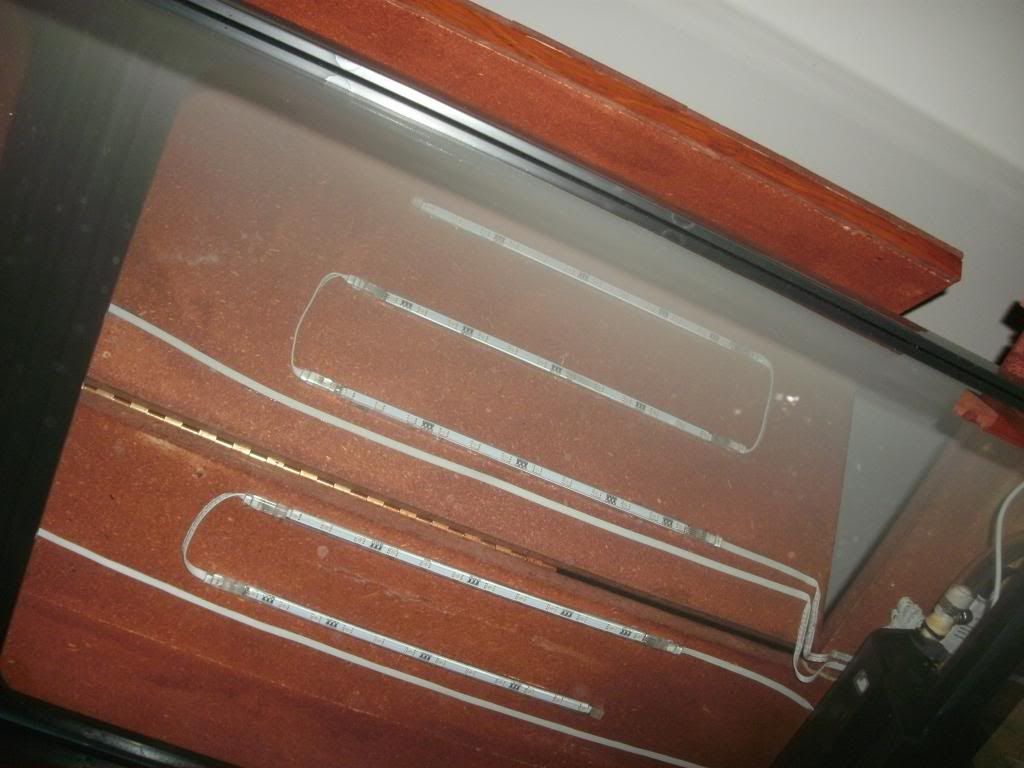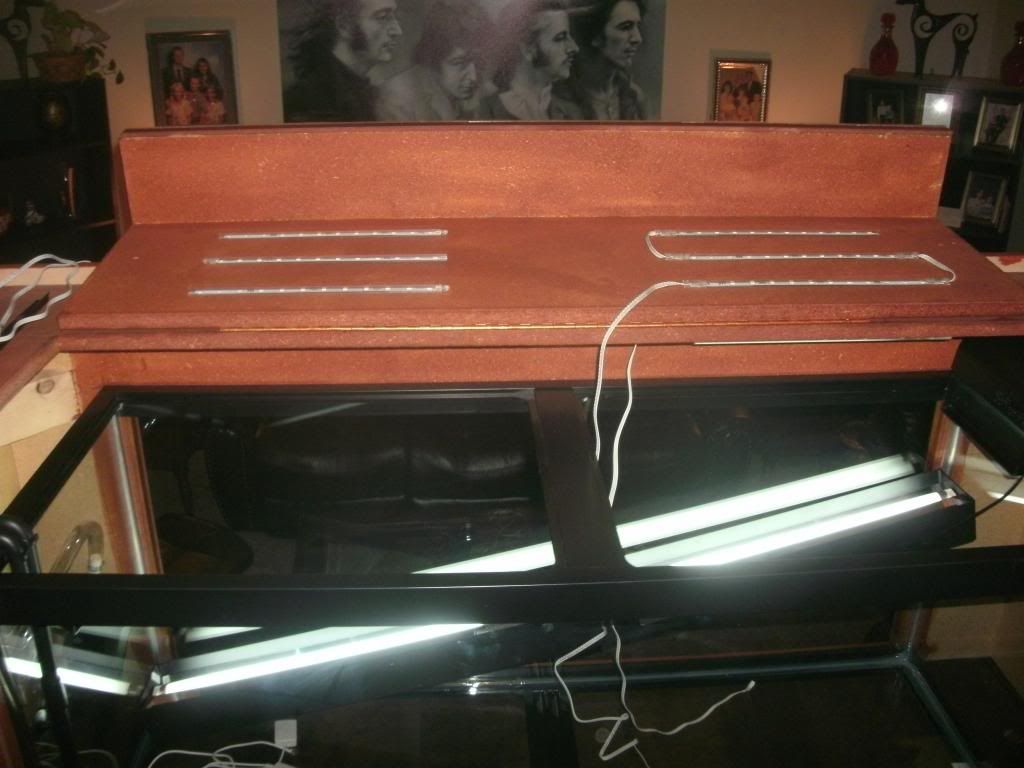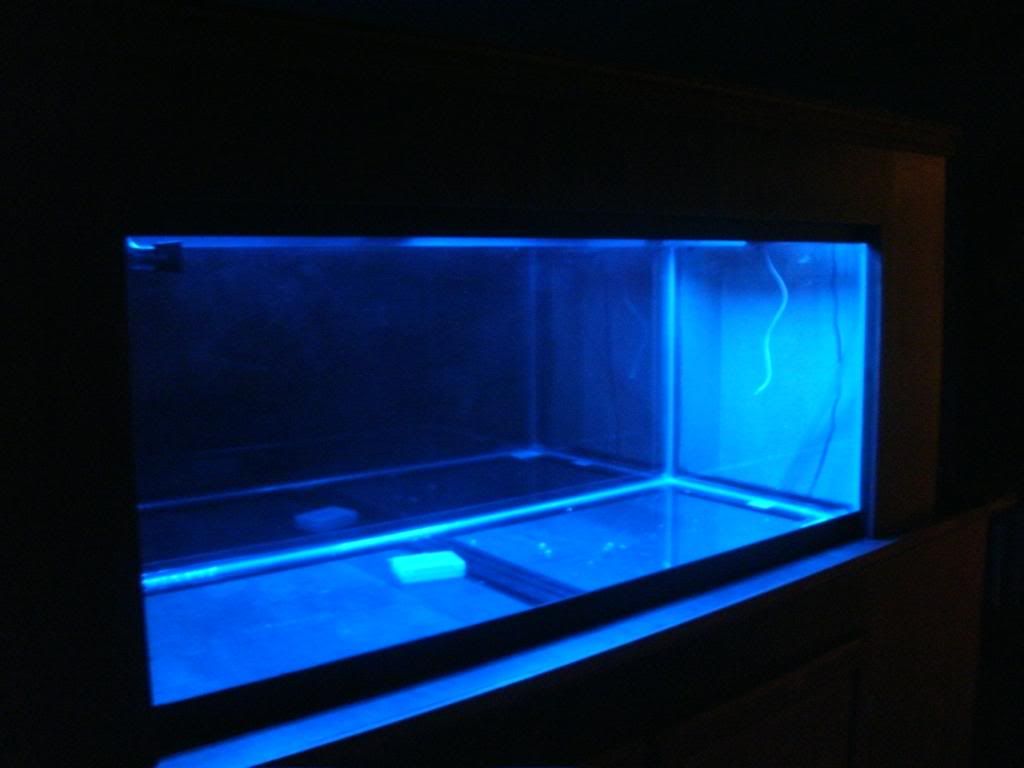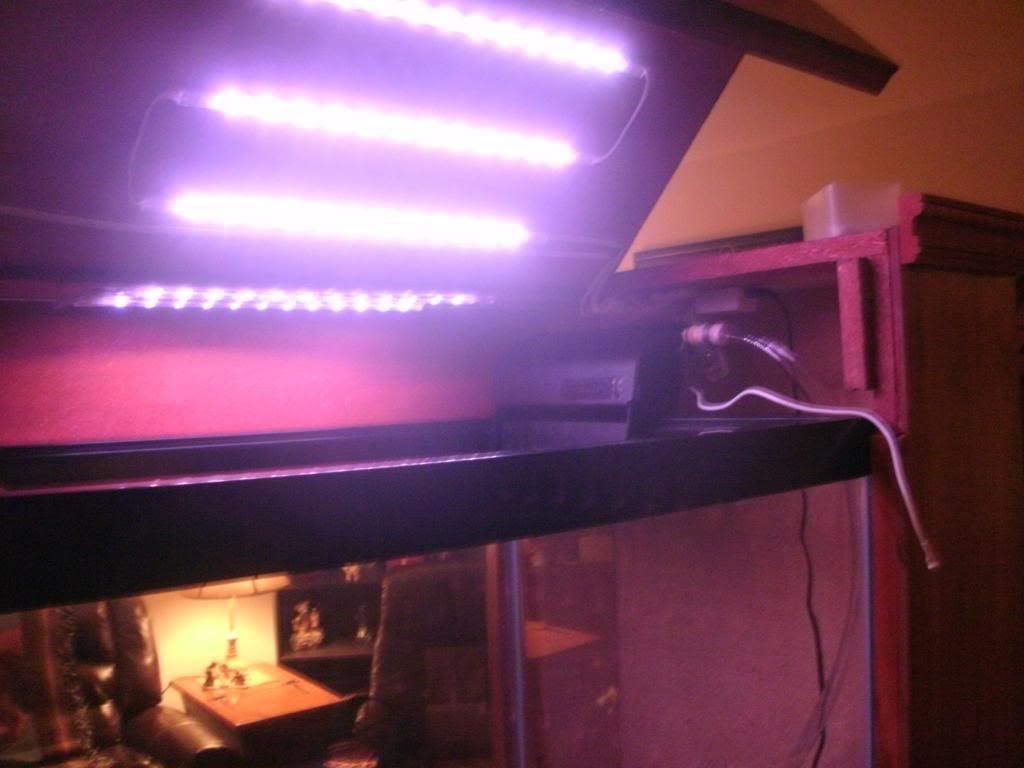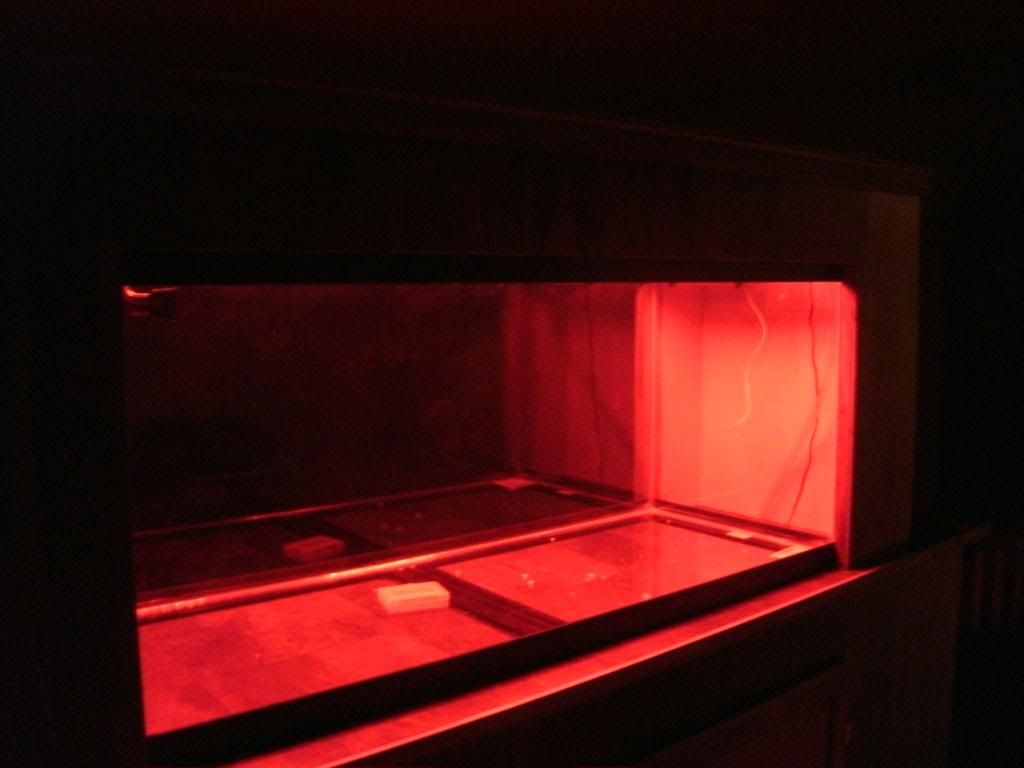 mid-day in a bright room(white)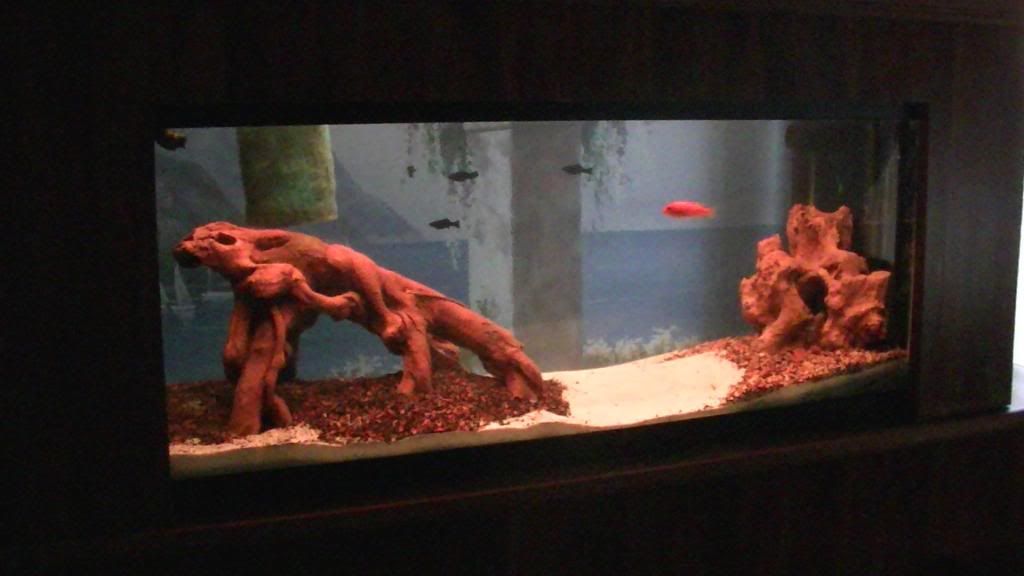 light blue mid-day in a bright room (sorry the tanks a little cloudy, it was still cycling)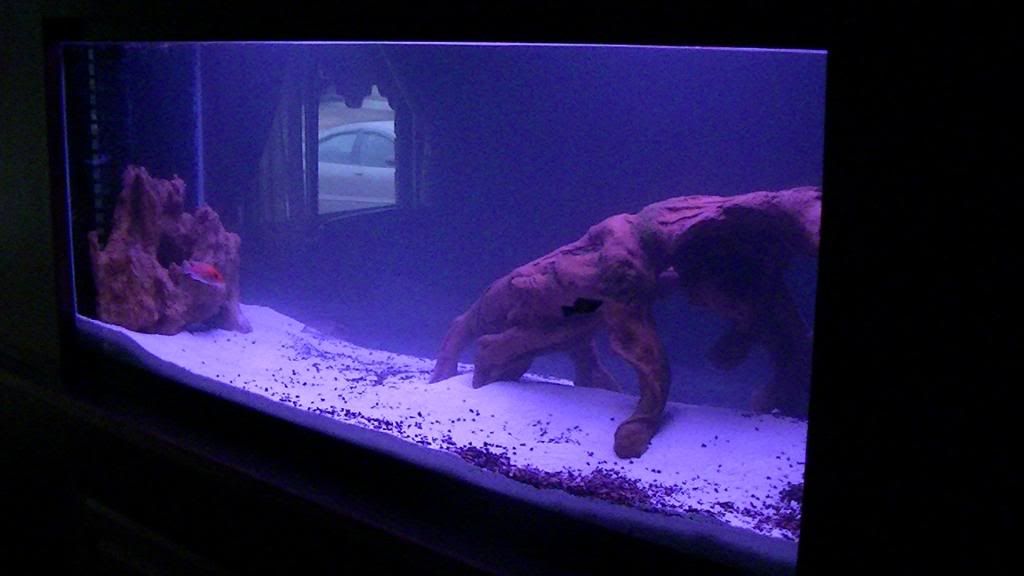 i realy like this lighting, full spectrum white to red, and you can up & down the RGB (look close at the remote)
+ the shimmer effect from LED 's is killer
---
Last edited by tipsy mcstager; 03-21-2013 at

04:09 AM

. Reason: wrong pic
Algae Grower
Join Date: Feb 2013
Location: earth
Posts: 86
forgot to add some spec's
waterproof, 5000K/310 lumens, PER 12" strip
6 Strip Multicolor LED Kit with Remote (expandable to 10 total)$79.99
i added 4 strips for 39.99- total $119.98
not sure of the operating Temp, but they get only slightly warm (75-80 deg) maybe............
Planted Tank Obsessed
Join Date: Mar 2012
Location: New York City, NY
Posts: 352
Wouldn't you have problems concentrating the light towards the substrate?
Planted Tank Enthusiast
Join Date: Mar 2013
Location: Revere, MA
Posts: 754
Rapidleds.com get yourself some 3v cool whites of 10000 3v royal blues of 460 or 450 red at 620 660 is good as well ratio 2 whites per blue is what I used for a 55g. Running great and plants are thriving I have 12 chips all together
Planted Tank Enthusiast
Join Date: Mar 2013
Location: Revere, MA
Posts: 754
Forgot to add you can get a dime able driver and fine tune the colors