Algae Grower
Join Date: Mar 2012
Location: Norway
Posts: 42
My little 10W led build (a lot of pics)
---
Hi there, just wanted to share with you my little build.
Startet out with reading page up and page down on this forum and asking a lot of noob questions :p
Bought ~10 pcs 10W led of ebay, some 120mm fans and got some heat sinks locally to start a first prototype:
Heatsink:
Don't have a lot of pics in this early stage, but i pre drilled some holes and mounted the leds on this heat sink and installed the 120mm (19db, can't hear it) on the back side:
This will then put out about 80 watt of LED light in a 200L tank.
And in a -totally- dark room they performed like this: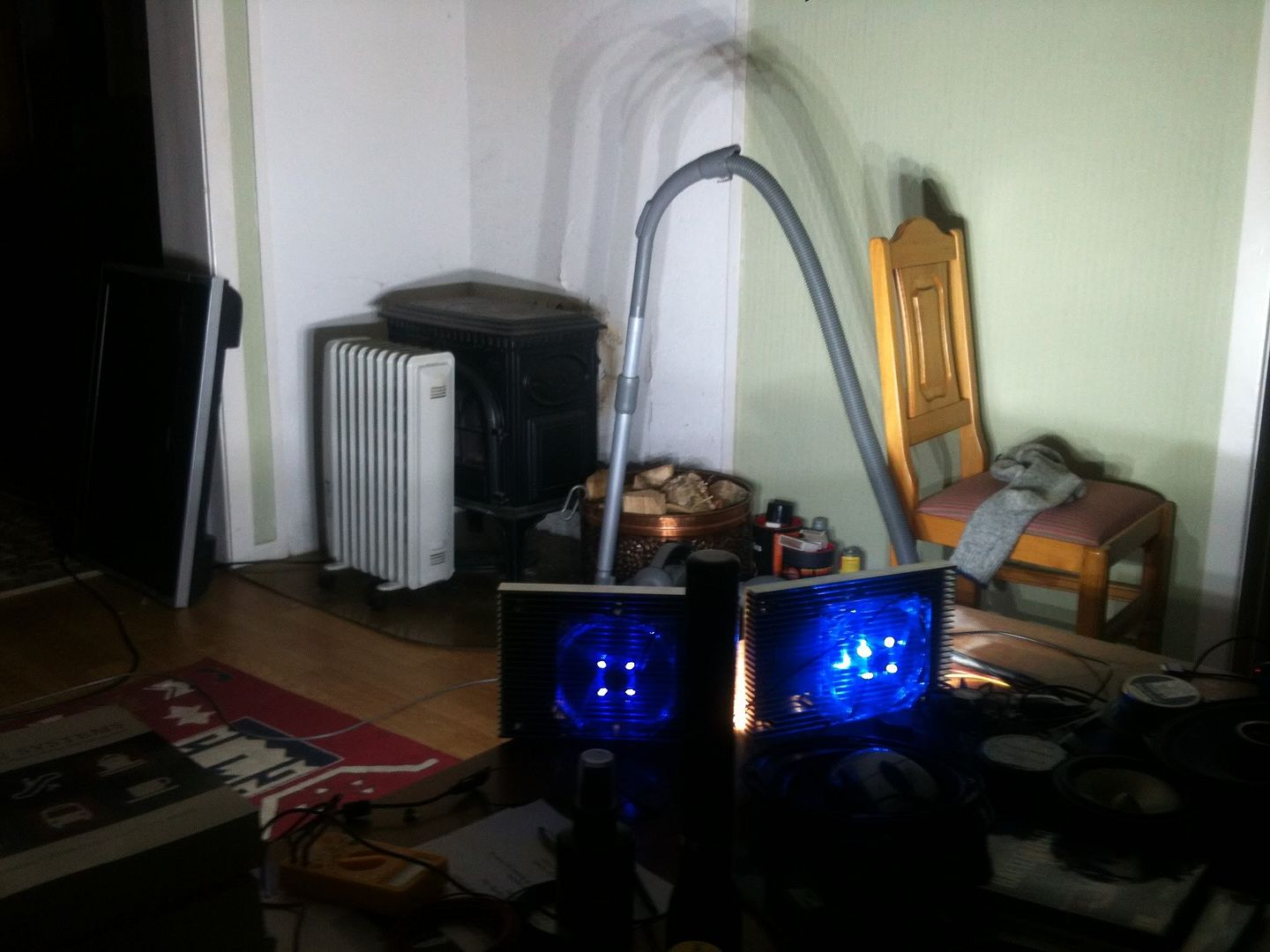 About 2-2,5 meters to the wall there.
After running the lights a couple of hours i measured the temp to ~23 degrees C, witch where about 4-5 degrees over the room temp, not bad at all.
Have been running this prototype setup for 1-2 months now, can't complain at all, very bright!
The tank on the top to the left.
All the other is 2 x 30W T8 (no reflector's).
So i started to make a more final design, one that is a little more safe and have a higher WAF :p
Ripped out the internal stuff and started measuring
Drilled holes and started to figure out on how to fasten things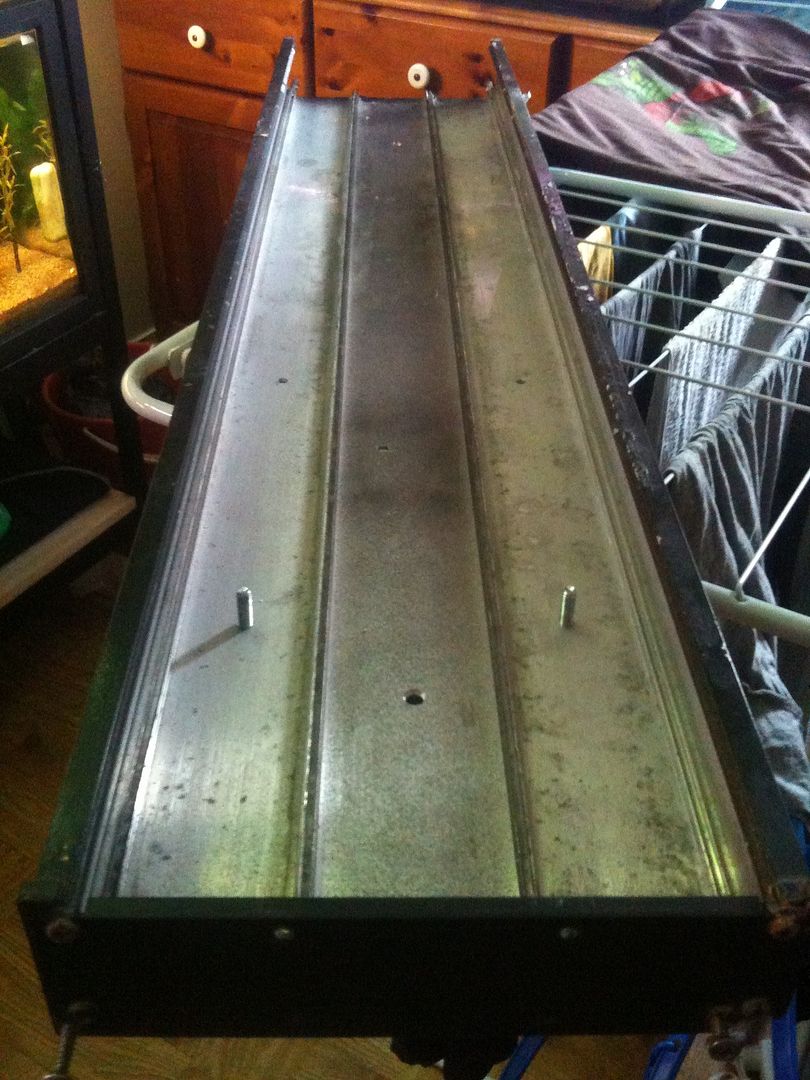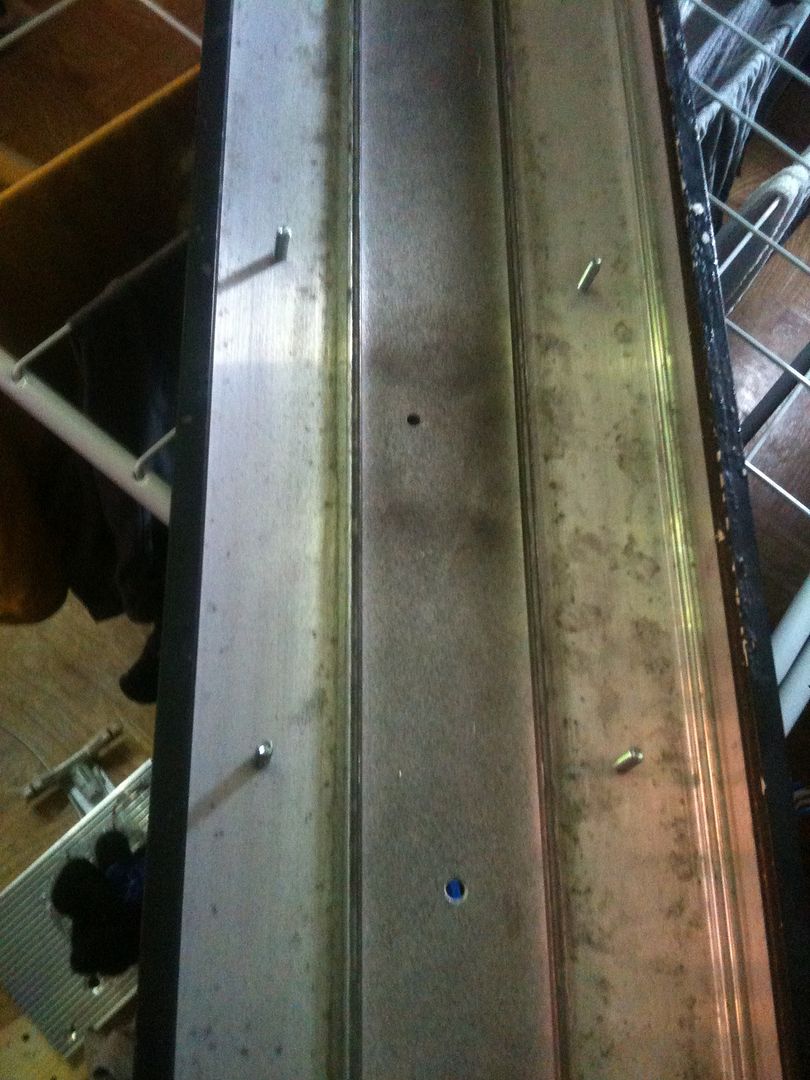 (the one in the middle is just to illustrate)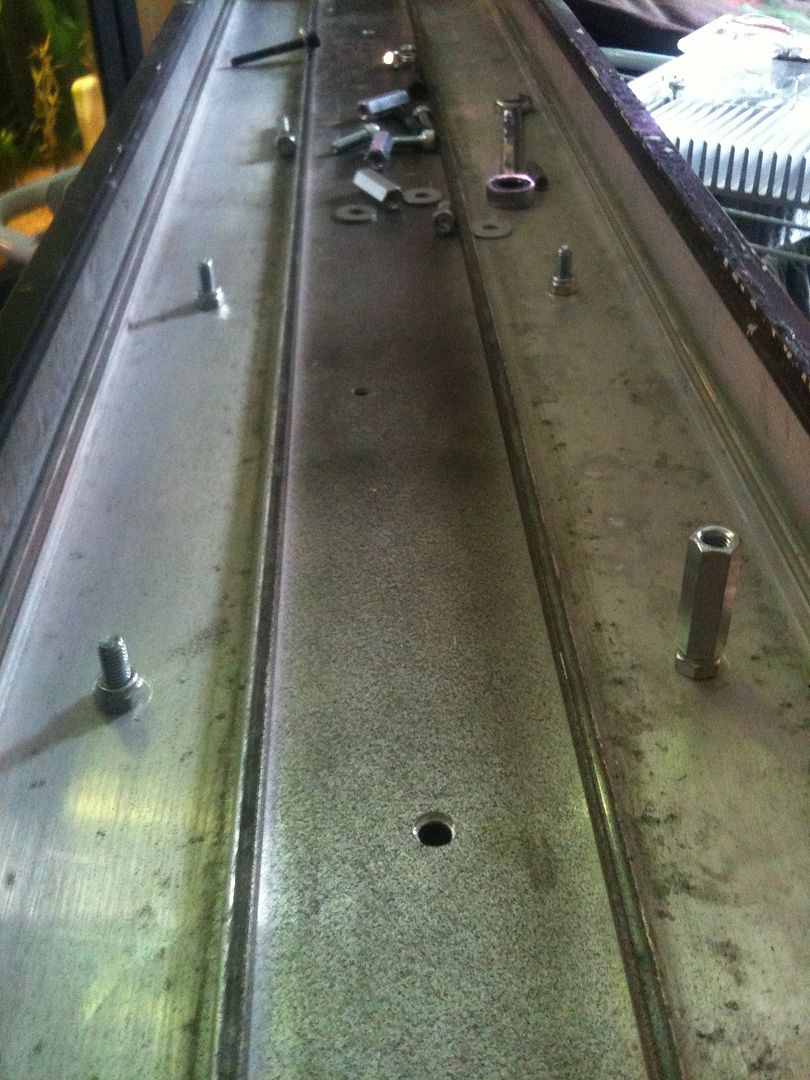 Driver:
Backside:
Final: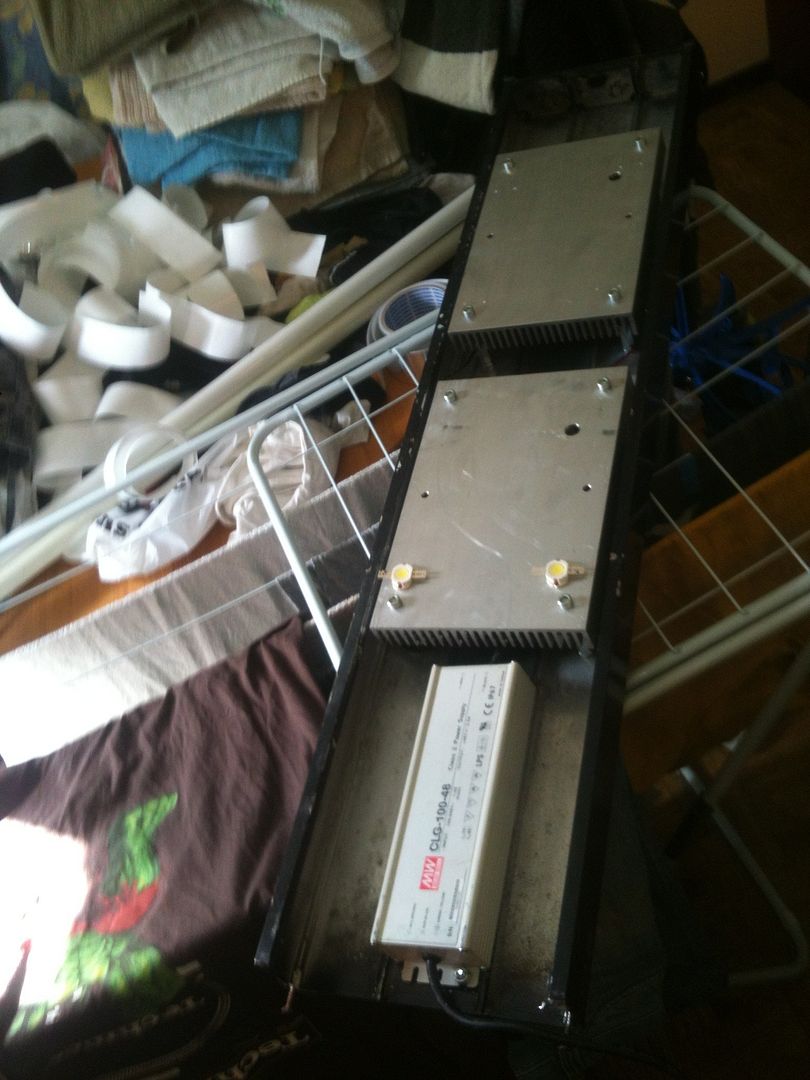 Now we're just waiting for the some more LED's to arrive
Then I'll wire and solider things up.
If this works out, i'll make 4-5 more of these, but the number of bolts used here is totaly overkill, just like the amount of light.. as we like it
The original reason why I started reading up on LED's was to lower my power bill.. now I have gone from 2*30W to ~80W .. o'well.
Feedback, both positive and negative, are appreciated!
Wannabe Guru
Join Date: Jan 2012
Location: Portland oregon
Posts: 1,077
Any updates on growth? Im curious what color temperature bulbs you
Have and what sort of driver youre using