Planted Tank Obsessed
Join Date: Aug 2011
Location: australia
Posts: 352
Cheers there pretty easy to keep feed when you remember enclosures a simple to build the more vents the less humidity but most snakes dont mind aslong as its not dripping wet in there theres a few exceptions to this but all the common ones are stupidly easy

Im hoping someones gunna post some pictures of there blood pythons ( my favourite of the exotics that im not aloud to keep)


Sent from my GT-S5830 using Tapatalk 2
I decided that I wanted two d. azureus for my vivarium, so my friend who owns the shop and is getting in all the frogs ordered 4 of them from some surfur guy in California. Well, he kept delaying shipment because he thought it was too cold up here for the frogs (just add a heat pack dude!). Anyway, I went in to her shop and she had another customer bring her one of his azureus females that was getting picked on by his other female. Once she was out of the bully situation, she was very bold, and every time I walked by the container she was in, she came to the front to check me out like she was saying "Take me home!" so I did... She's in the little 10 gallon terrarium I have until the 40 gallon is finished.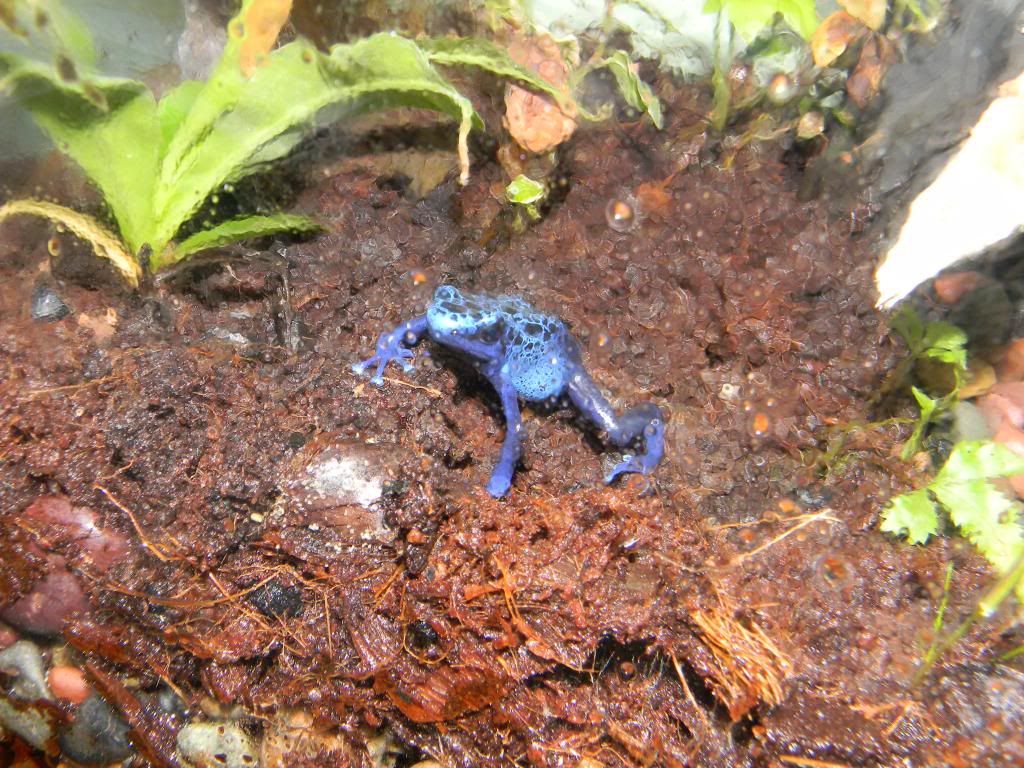 ---
When I can no more stir my soul to move, and life is but the ashes of a fire
When I can but remember that my heart once used to live and love, long and aspire
Oh, be thou then the first, the one thou art, be thou the calling, before all answering love
And in me wake hope, fear, boundless desire.
wow she looks awesome. never had dart frogs, but ill have to try keeping and breeding em eventually.
maybe in a few more years...
---
Eheim Pimp #296
Canon Pimp #67

Algae Grower
Join Date: Nov 2012
Location: Colorado
Posts: 19
I have a Crested Gecko and a Mexican Hognose. I have had bumblebee toads, but I'm down to one.
I love darts! I would get some if I wasn't in high school (and poor).