Newbie
Join Date: Nov 2012
Location: Fort Campbell
Posts: 1
Hello From Ft. Campbell
---
Well just wanted to say hello. My name is Brian and I have been in the Army for over 17 years now. I'm married with 4 kids. I have been keeping African Cichlids for many years now and recently with the help of a friend who is also a member here, Tlyons, I have setup my first planted tank. It took me years to learn names and what not of fish. I think it's going to take me longer then that to learn about plants. Right now I have no idea what the name is of a single plant in my tank, but the time will come that I do. Here is a pic of 29g planted tank I just setup not that long ago.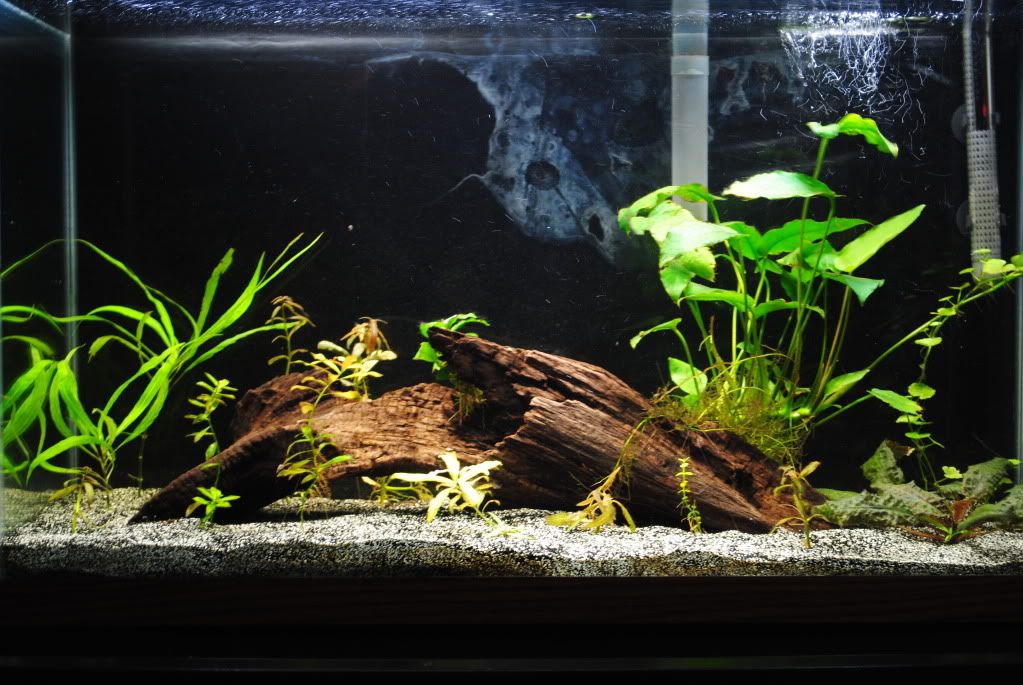 Welcome man! Happy Veterans Day!
Wannabe Guru
Join Date: Apr 2012
Location: United States
Posts: 1,748
Hello, nice tank!
Hey BNoel1,

Currahee! Been there done that; welcome to TPT!
---
Roy

75 Gallon, 2X55W AH Supply CF 8800K, 1XFluval F&P 2.0 48"/59W, 2X Marineland 350 Magnum filters; 45 Gallon Tall, 96Watt AH Supply CF 6700K, 1X Marineland 350 Magnum filter; 30 Gallon Long; Fluval F&P 2.0 36"/46W, Marineland C-220 filter; 20 Gallon, 1X26W AH Supply LED kit, Marineland C-160 filter; all with Press. CO2 and (Calcined) Montmorillonite Clay
Greater Seattle Aquarium Society (GSAS)
Hey man, we met the other day at Tlyons house (to bad Chicago lost, but at least N.O. pulled it out)
Tank looks good man. Maybe we'll run into each other again.
Planted Tank Guru
Join Date: May 2009
Location: MICHIGAN
Posts: 3,475
Welcome to the forum. Nice tank
Stud Muffin!
---
Hey B, welcome to the forum! Nice to see you here and here and here and here.