Crazy piece of driftwood
---
For the past few months I've been trying to find some driftwood locally. Either at the beach or on the edge of rivers and such. Found some decent looking pieces, but nothing that really stood out to me.
Yesterday, my older brother came up to me a piece of wood(who now owns the house we grew up in), that he had found on top of our old mantle, that has been sitting there since I was probably 8 or even younger. I can't believe I never noticed it.....
Kinda looks like a screaming melted face to me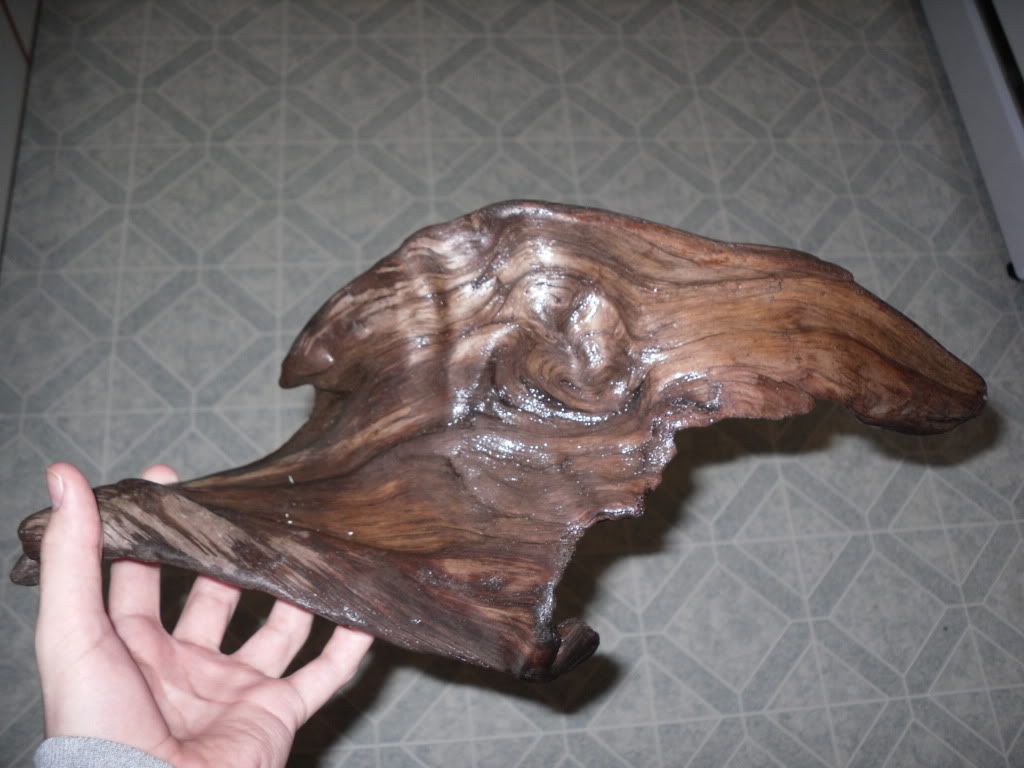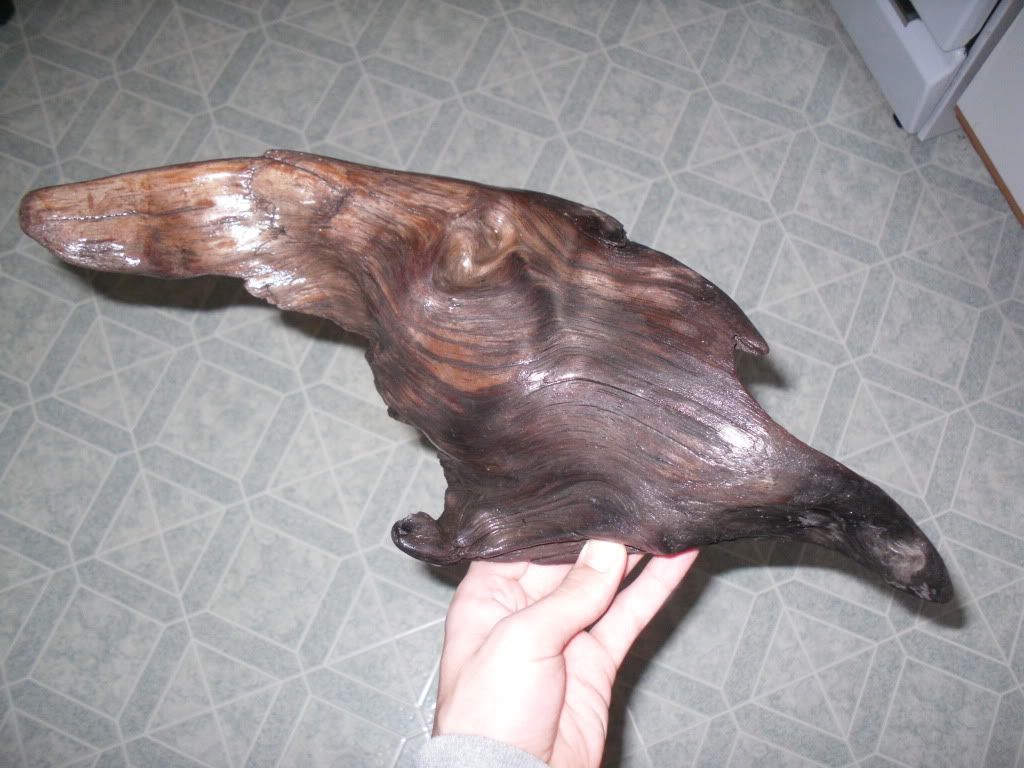 As soon as this gets water logged enough to sink, I think it will fit nicely in my 29g.
Usually i avoid thicker pieces of D/W, as i more often then not ended up removing them to make space for plant groupings to expand. But that piece has such a history behind it that i would have to use it. It has been sitting on your mantle al these years waiting for this! 8)
---
If you peer into the glass, and look real close, you can see my soul!
Wow, what a great story. You totally have to use it now =)
Planted Tank Enthusiast
Join Date: Aug 2005
Location: virginia, usa
Posts: 696
What a great story....very nice piece also....
nice looking piece of driftwood, just make sure you clean it.
---
Thanks, Joey. tanks-CUBE of different sizes.
Thanks, I'm thinking about attaching some flame moss on it to make it look like a person. maybe give him a stache with some java moss
. After its boiled and soaked for much longer yes.