Algae Grower
Join Date: Oct 2009
Location: Corsicana, TX
Posts: 10
help with location of wood?
---
slowly, im adding to my tank. right now its crap... but i just got a piece of drift wood, and i need to find a place to put it... its held down by rocks, so thats why it looks all ghettofied. its a floater.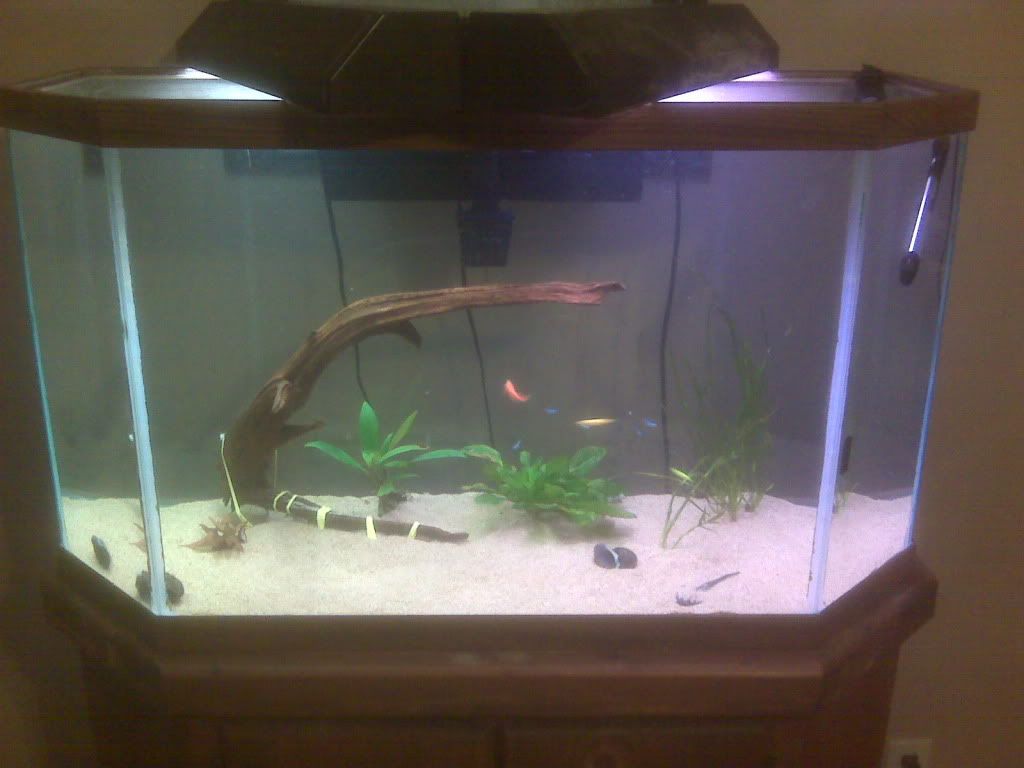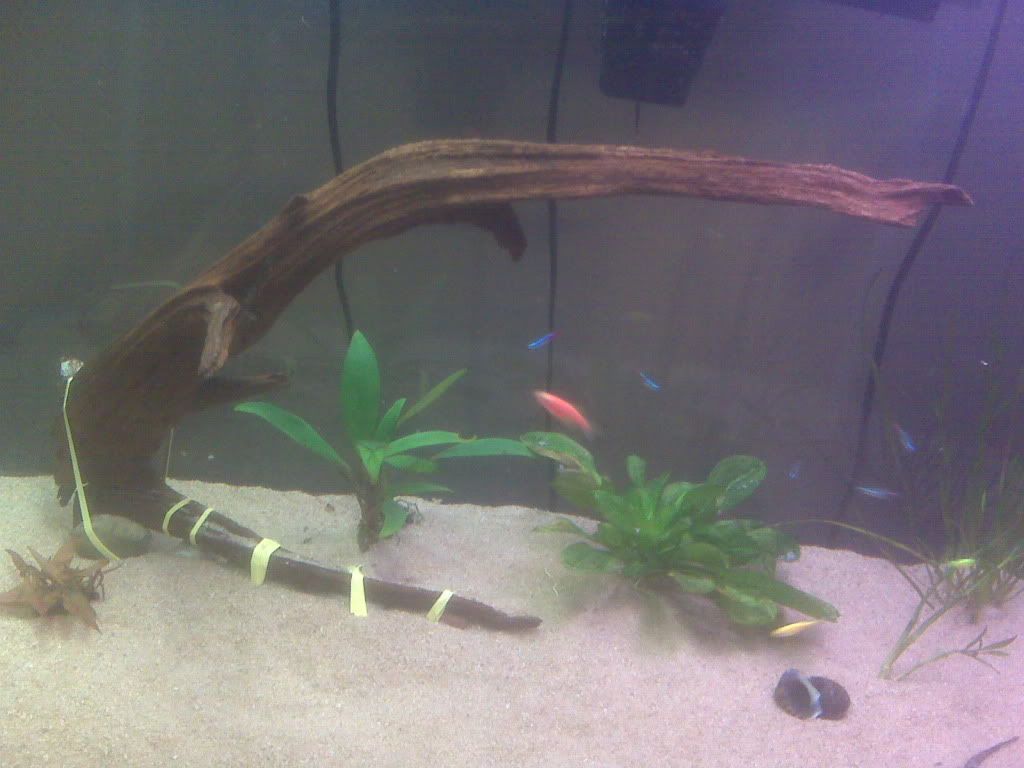 and maybe a place to put the plants. but ill prolly do that later when i get more.
Well when it does sink, I would maybe put the stump part in the sand so the two legs kind of fork off into the tank. Or try to find one or two more pieces that look like they go with that piece to make it look like its one bigger piece of wood.
Planted Tank Enthusiast
Join Date: Sep 2009
Location: mesa, AZ
Posts: 646
i agree with nismo- i would try to find a similar piece and tie them together at the base so it has a few 'forks' out toward the middle of the tank
---
4 * 8 * 15 * 16 * 23 * 42
#7
Algae Grower
Join Date: Oct 2009
Location: Corsicana, TX
Posts: 10
i had to switch tanks cuz that one has a leak, and i liked the 10 gallon look better. and i dont have to buy more super expensive twigs.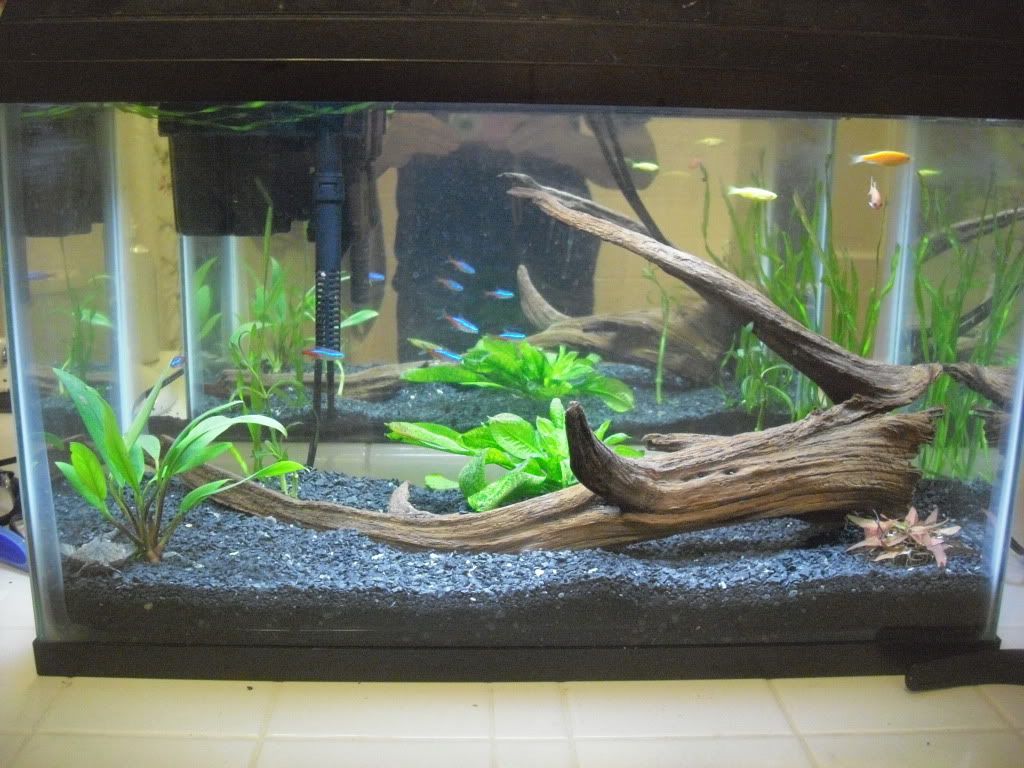 Algae Grower
Join Date: Sep 2009
Location: United States
Posts: 25
I really like the horizontal layout better anyway
nice setup...it is always hard to imaging how the plants WILL be when they fill out
you should add some rocks next to the stump part and add an anubias plant and add some moss on the top branch.
Algae Grower
Join Date: Aug 2009
Location: Maryland
Posts: 89
that stump is perfect for that small tank looks great