Wannabe Guru
Join Date: Oct 2009
Location: Virginia
Posts: 1,055
What do you think of this piece of driftwood?
---
I'm starting a new planted tank, and I'm trying to figure out what would look good. This driftwood was in another tank of mine, but I wanted to see what it would look like in the 50 gallon. It has really cool branches, but is it too big? I'd like to see what you guys think.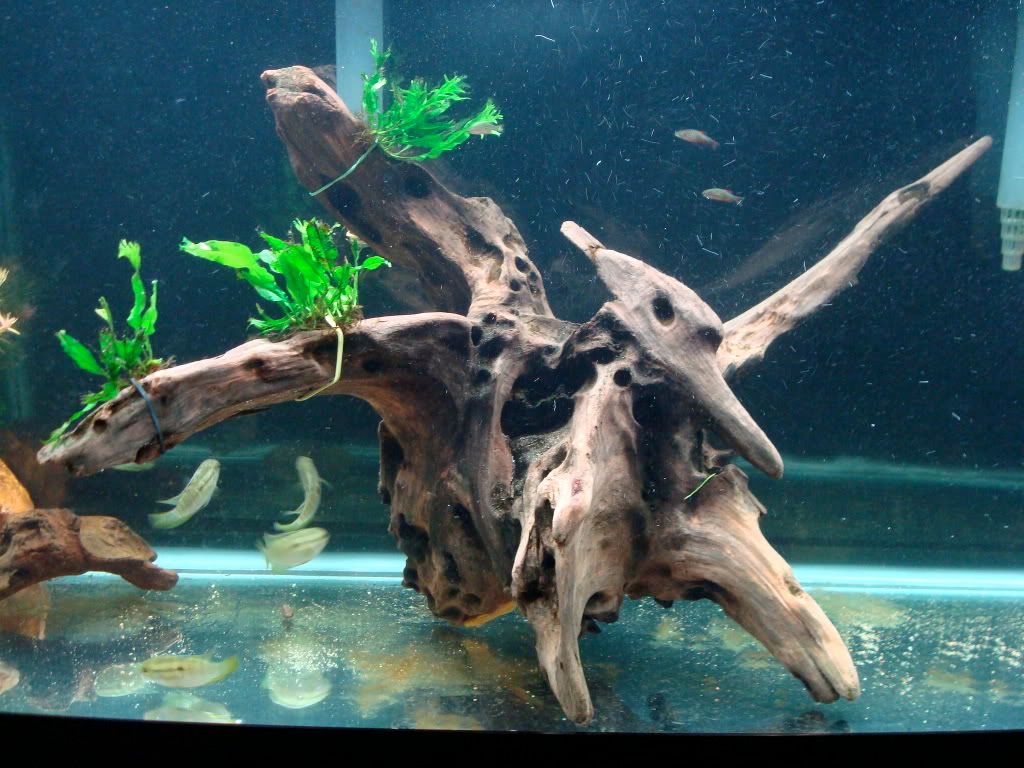 Wannabe Guru
Join Date: Oct 2009
Location: Virginia
Posts: 1,055
HAHA!!!! I just realized what my driftwood looks like!!!!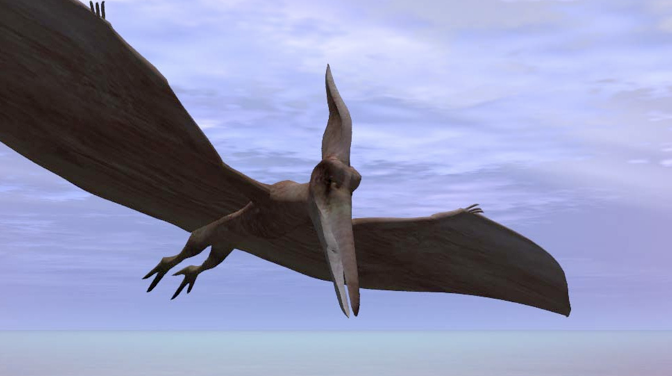 Anyway...carry on. I hope that made someone smile.
Wow it really does...

I think it looks really nice in that tank. I tried to get the biggest driftwood I could find, but still nothing that big.

Have you tried turning it different directions to get the most "reach" out of all the branches?
---
<Insert epic signature here>

~Devin
It looks good. Are you going to add substrate later?
Wannabe Guru
Join Date: Oct 2009
Location: Virginia
Posts: 1,055
DevinWolfe: Thanks! I've tried different positions, but the tank is only 12.5" wide and that is one HUGE piece of driftwood! The only other way it will fit is if i put it completely upside down..

Vladdy: Haha, I posted the pterodactyl picture shortly after posting the new thread. I've had that driftwood for months and I JUST realized this!

husonfirst: Yes, of course I'll be adding substrate. I can't have a nice carpet without substrate, now can I! I have sand ready, but I'm considering trying something else. I've been able to grow many plants in this sand--I just added root tabs.
Wannabe Guru
Join Date: Oct 2009
Location: Virginia
Posts: 1,055
Well, I'm gonna try the wood in this tank. The next thing is... I've never aquascaped anything...ever. The most I know is that I want the tall plants in the back and the short ones in the front. Lol...

What do you think would look good in this tank, with this piece of wood? I'll probably attach windelov java fern and moss on the wood itself. Then I envision some sort of carpet, but what else? It's such a huge piece of wood; I'm just not sure what else would look good with it. Any ideas?
i think the fact that it looks like a flying dino makes it awesome and unusable at the same time.
idk if i could ever look at my tank with that in it without seeing the dino... that would be awful......
---
----------The Tank---------------------------The Car--------------------------The Life-----------
Music is everybody's possession. It's only publishers who think that people own it.
lol that is funny. If it got to be to annoying just plant something on the head piece. Since that part looks like it was carved almost. Did you find that in some ancient cave? Id go back.
that one looks amazing.....hope I could get one like that...