Need help with plants
---
Here is my newest idea for my fake Mini S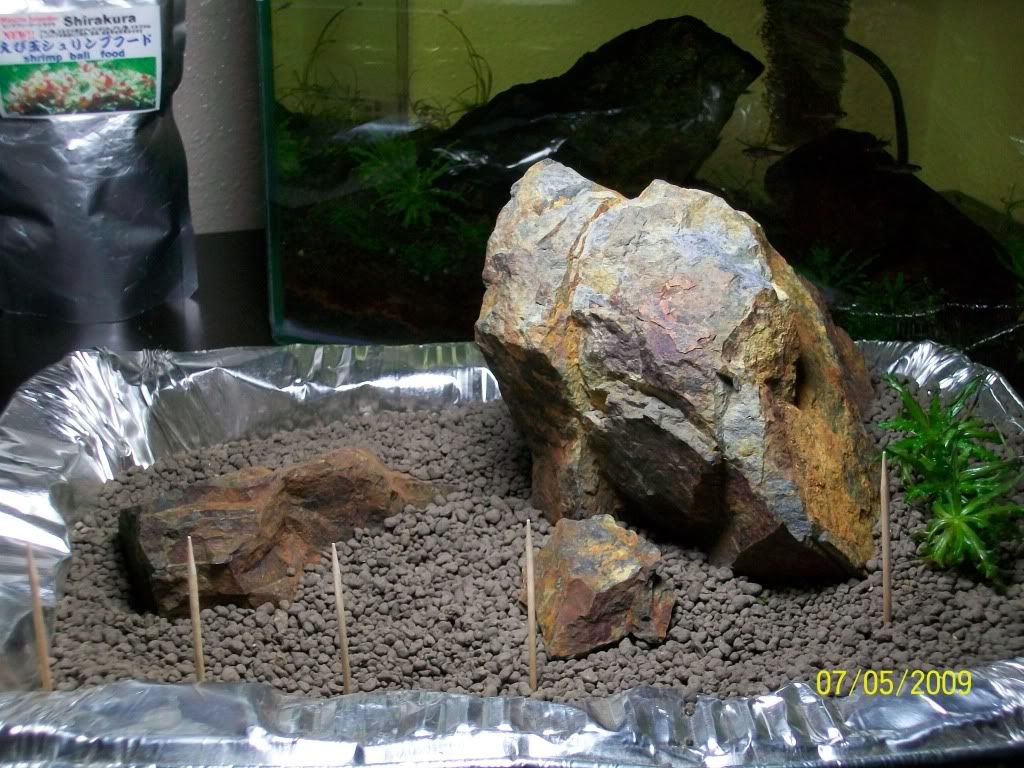 I just need help trying to figure out where to put downoi and e. tennellus micro. I already know that I am putting HC up in the front.
FYI the downoi in the pic is kinda of a baby one and also behind that big rock there is no space for plants for the most part.
I would try the downoi behind the rock on the left. You might have to move it forward a bit.
jjp2 is right. You might want something behind that rock on the left, its a good suggestion to give it height and help it balance more. Another position that might be worthwhile, however, if planting downoi in both places, find a third location for it. You should usually plant in odd numbers are it appears more natural. But anyways, that second position is right between the rocks on the right. Put a little more aqua soil there and let the downoi softly droop over the front smaller stone; it will help fuse them.

What kind of stone is that and where did you get it?
I think this in the final plan I was talking about it on another forum also.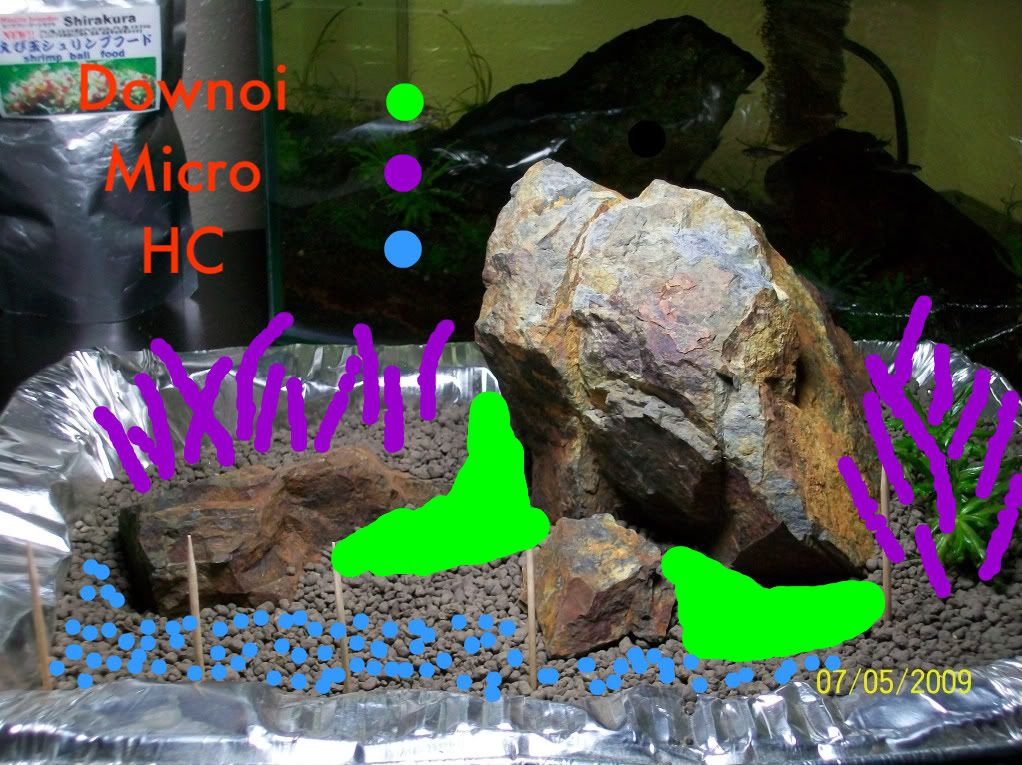 Quote:

What kind of stone is that and where did you get it?
I dont know what type of stone it is but I found in in Temecula, CA