Need some direction on my plant layout
---
I am starting to lay out the plants now but Im starting to think I have to many different plants. I am at a loss on where to go with this. I still have 2 anubias barteri broadleafs. 3 other larger leafed anubias 2 echindorus rose, and another kleiner bar sword. I am not even sure if what I have started is working. I could really use some advice.
I know for sure I want to keep the tricolor sword, the green one to the left and my flame sword for sure.
I am open to any and all suggestions/criticism.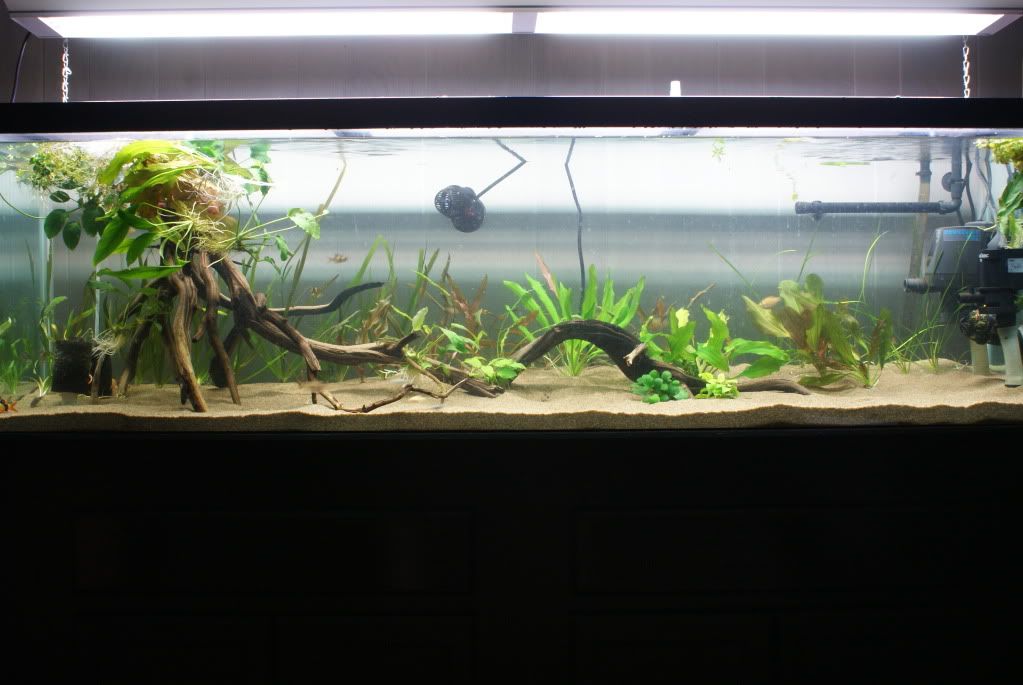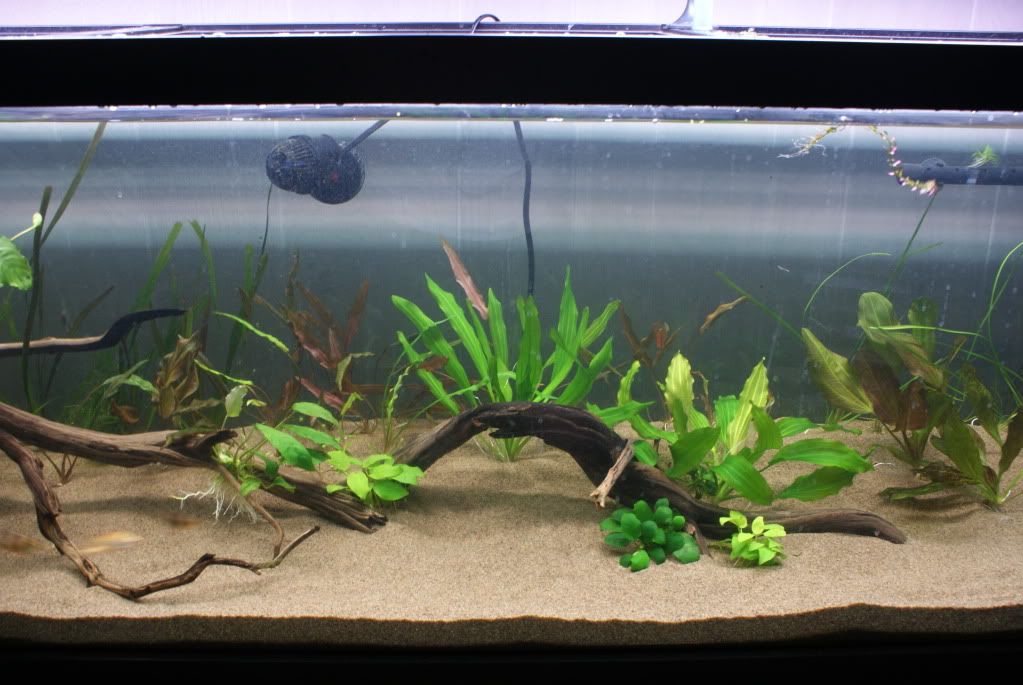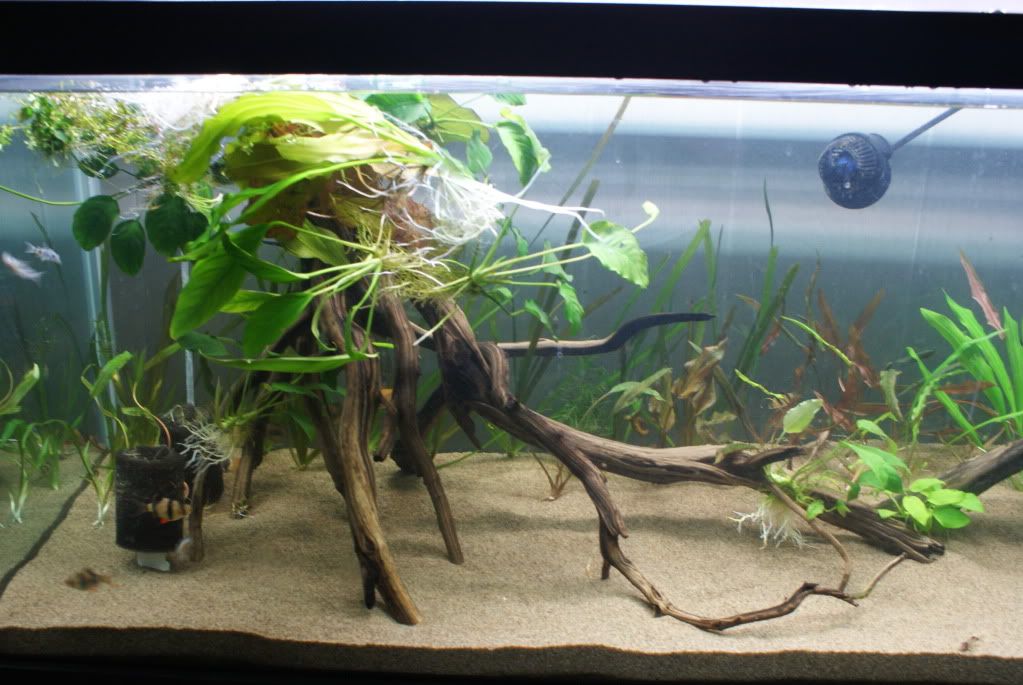 ---
Last edited by idontknow; 06-20-2009 at

04:32 AM

.
Well I was planning to put my Jungle vals behind the Root. And using weeping moss and anubias petites to line some of the roots. I wasn't originally gonna use a carpet plant but now I am starting to think maybe I will do some E tennelus underneath the big root across the first 1/3rd of the tank maybe? And yes the tiger barbs and clown loaches are already loving it.
Right side is gonna be Florida Sunset crypts for a background (I think they will get tall enough?) Ive got a kleiner bar sword, Rose sword and a tri-color sword that I have to figure out where I am gonna situate in the mid ground. Then outline those in front with some tropica crypts.


I started laying out the plants now but its just not coming together I could use some pointers.


I think I have it figured out now. Thanks
---
Last edited by idontknow; 06-20-2009 at

07:53 PM

.