25 Gallon iwagumi
---
I am about ready to start my second tank up... it is another iwagumi with zebra rock (found these pieces for $6 bucks
). The dimensions of my tank are 24"x18"x15" tall.
This is what I have in mind:
It is only 3 rocks (ignore the pond skippers that are supporting the pieces how I envision they will sit angled on the soil [although they will be 1-2" higher]), one commanding placed for the golden rule (1 to 1.6 ratio), one foreground, one background as balance. I am thinking about a purely glosso carpet with something around the edges of the stone to provide body and softening. I will likely slope the substrate from the sides at about 1" to as much as 5" deep in the center in a small hill. But I am open to suggestions... Please let me know as I have yet to set it up.
-----
It may be quite difficult and I could use some advice, but I found this image that reminds me of my hardscape. I love this look, but I am unsure what they have used for plants and if you think something like this is worth pursuing instead. It sure is stunning!
Thanks!
---
---
Last edited by blair; 06-20-2010 at

04:31 AM

.
Plants look like java moss, dwarf baby tears and probably hairgrasss.
That tank is STUNNING!!!
I have also been SUPER interested in creating one of these beauties,
they are so magnificent, they are just amazing. ahah

wish you the best of luck in your set up, rocks look really nice
and haev lots of potential to make a great tank.
Algae Grower
Join Date: May 2008
Location: Canada
Posts: 82
amazing tank.. what type of fish are those
I think your hardscape will be pretty good, but once you add your substrate you may want to play with the small rock- seems a little out of place to me.
Good start
Algae Grower
Join Date: Dec 2008
Location: Ocean View, DE
Posts: 118
The look of that tank is so temporary. To keep the ground cover looking like a nice front yard needs almost daily trimming with trapping all the trimming. I think the tank type pictured is more difficult to achieve than a marine coral aquarium.

I started a 20l tank in 09/08 and by 04/09 I had that look with a beautiful healthy ground cover, but too frequent trimming and going after all the "yard waste".So I tried adjusting downward lighting and fertilizer parameters to retard ground cover growth. Instead suddenly one day the tank was filled with an algae bloom reminding me of the planted tank challenge: the algae is always waiting for an opportunity to grow.

I broke down that tank and started working on a simpler marine system.

Good luck.
Warning noted, but I will be using ground cover regardless. However, this tank will no longer have that scape. It may be temporary in its capacity to remain in that state, but as far as the message it presents, I find it too stagnant. I think it is gorgeous, but I want something with more longevity in the sensation it conveys; dynamism, movement, resistance. A scape that holds long-term value deals with the way the critters interact. It needs to be more intelligent than that tank. This one is smart, but still. Therefore, it needs to be wise too and provide these other emotions. Who knows if my new idea will manifest how I envision; only time will tell. At the present the tank is just an emersed greenhouse for glosso and HC. I'll update in a while when the actual scaping occurs. Different rocks will be used.
Quote:
The look of that tank is so temporary.
is it all temporary? Get it the way you want and then slow down the growth by lowering the lights. no biggie. Moss grows really slow in low light.
---
This tank is now waiting for a hardscape. I am scratchng this plan. I'll update when I get better stones and have a new approach.
Gosh, Blair ... I like it because it is simple, yet esthetically pleasing.
Can you use
Lilaeopsis mauritius
around the rocks and a Glosso or HC carpet?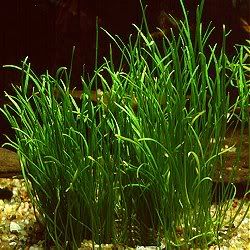 ---
EHEIM PIMP #164
Classic 2011, Classic 2213, Classic 2217, ECCO 2236, Pro II 2028, Liberty 2040, Liberty 2042
VICTOR PIMP #1
VTS253A-1993, VTS250B-580, VTS253D-320, HPT500-40-350-4M, SGT500-40-4F-DK

Planted Member
Join Date: May 2009
Location: Baton Rouge, LA
Posts: 169
work toward creating phenomenal transparency.