Algae Grower
Join Date: Feb 2014
Location: Pensacola, Fl
Posts: 113
Scaping 2 20Longs - input on plants w/ this wood:
---
Here are the 2 tanks I am scaping (one is my younger daughter and I plan to do some sort of dwarf fancy pleco + cory's + rams or kribs; the other with the large foam filter on the intake is for my oldest's shrimp tank)
I feel like there are a lot of options with the layout, and as a result I'm having a hard time with the decision. lol.
Quote:
Youngest: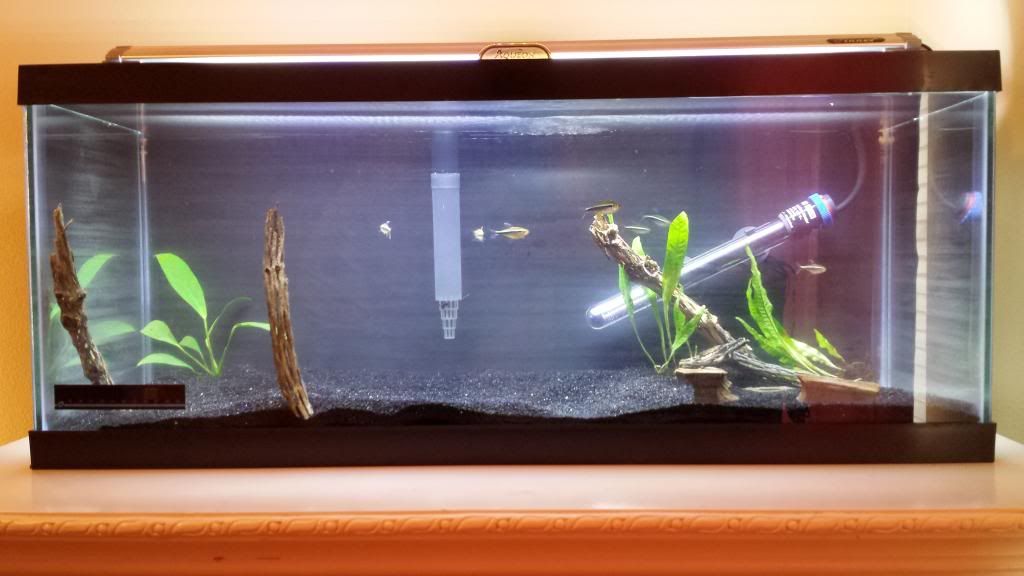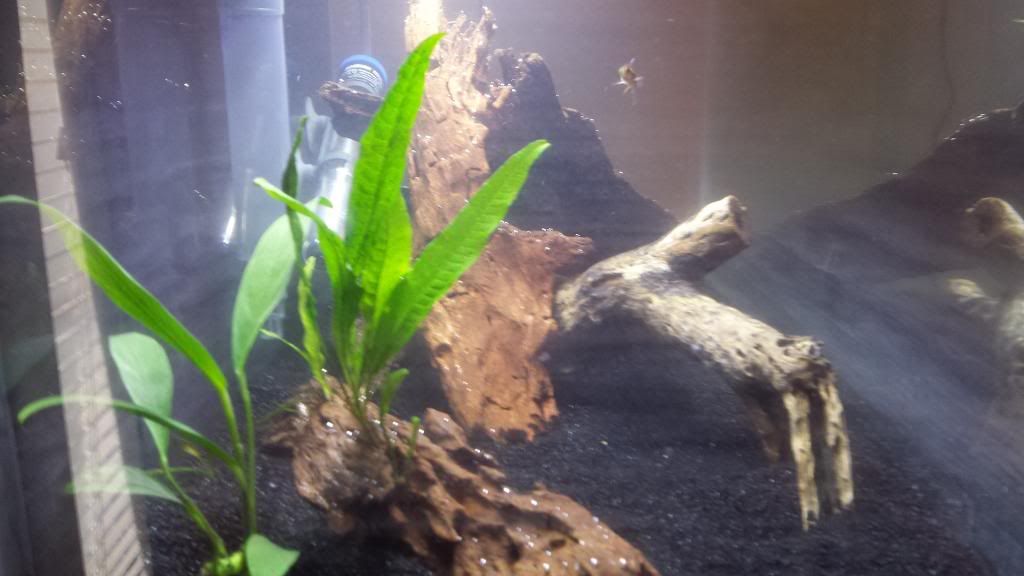 For this one I am was thinking the a few bacopa/crypts/moss/ and some form of ground cover?
Quote:
Oldest's shrimp tank: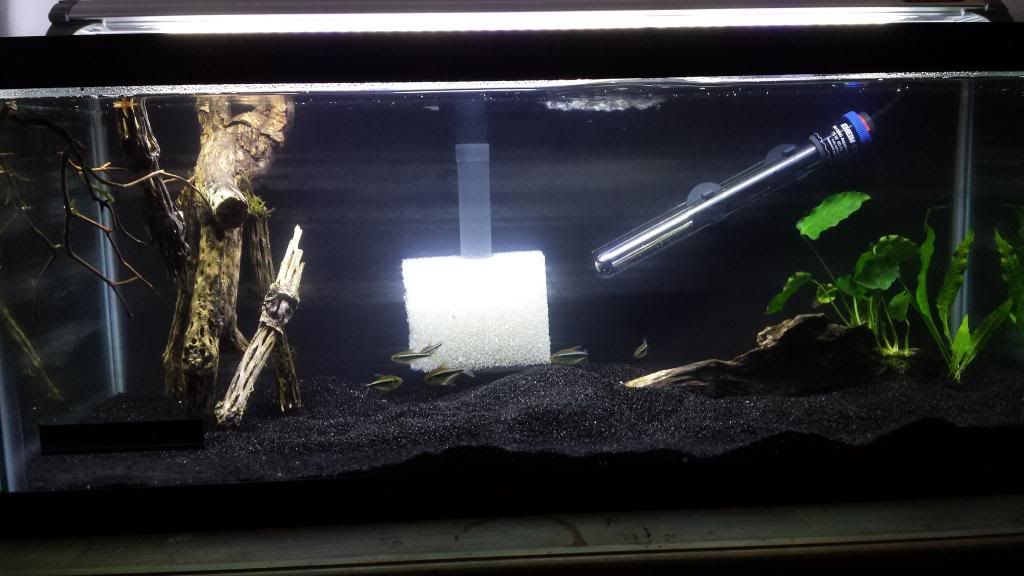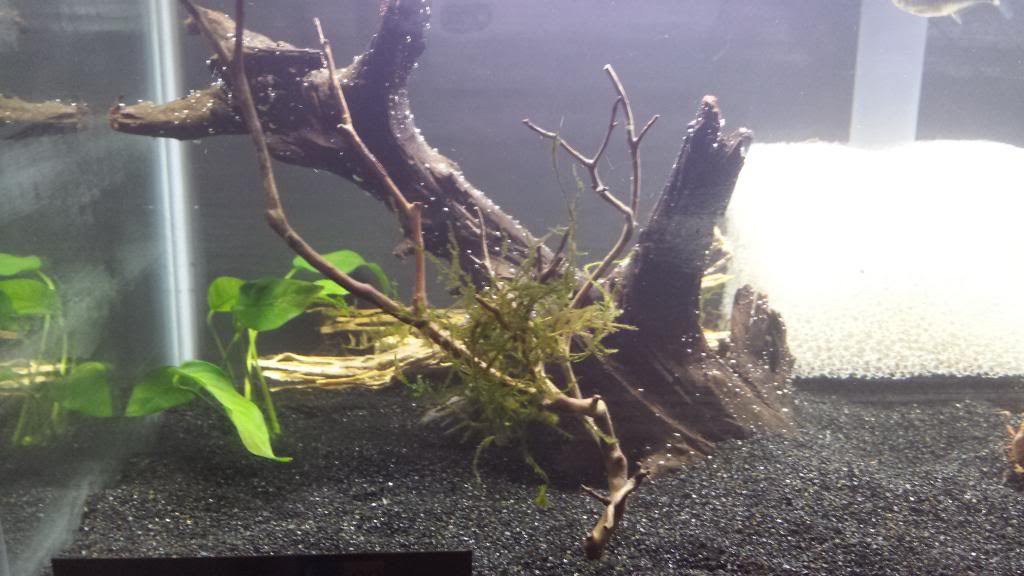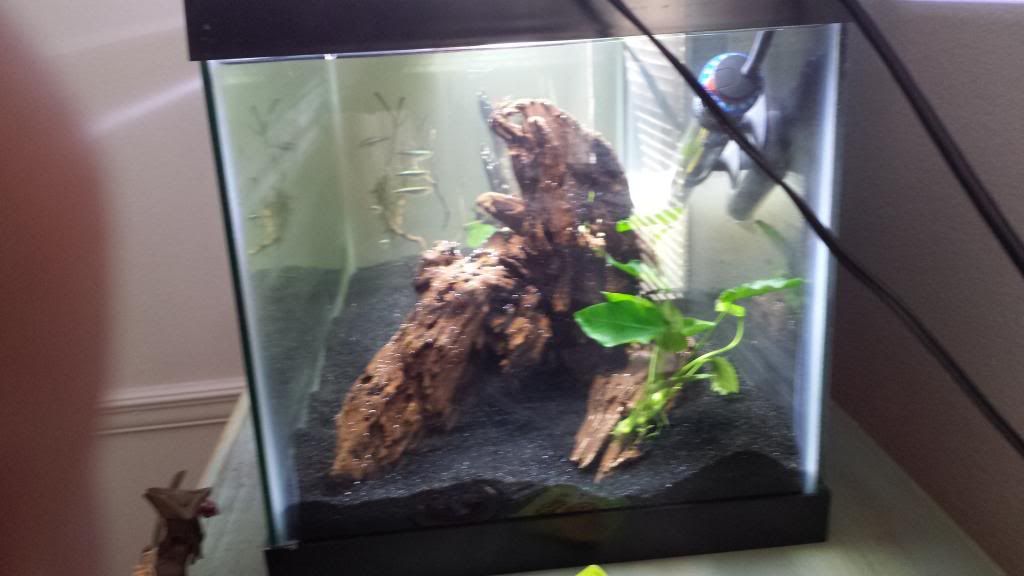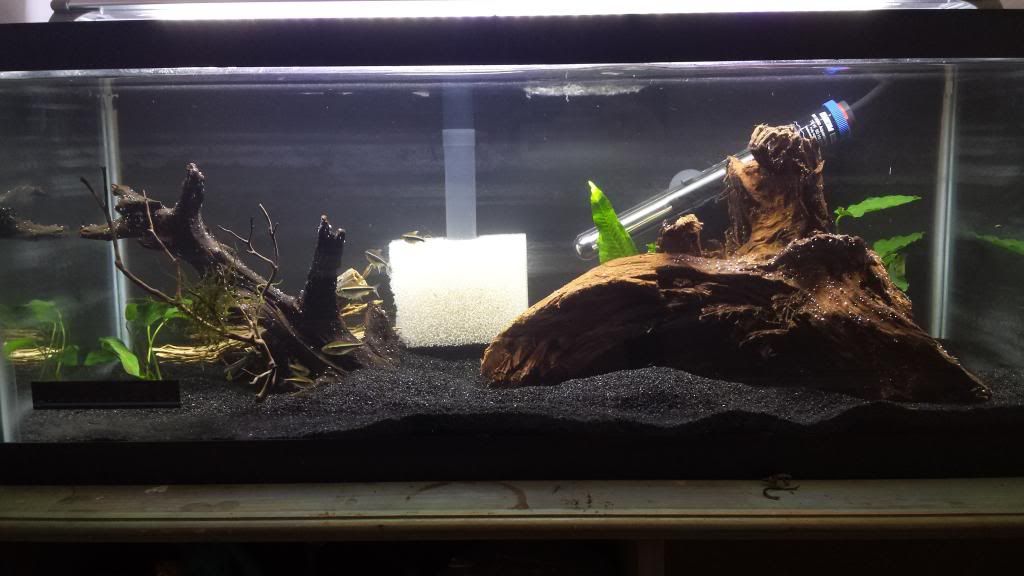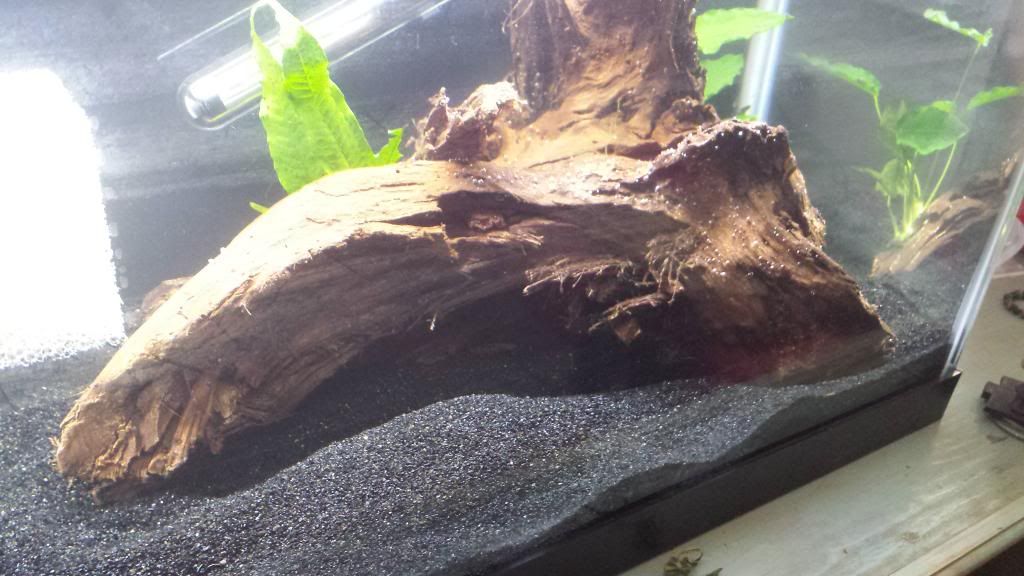 For this one she wants hornwort I think? some moss/crypts? She has a large malaysian piece there on the let that seems like it's begging for moss to make 'branches' out of a huge tree and then I gave her a small piece of my manzanita from my 125g that she wants to make in to a tree as well.
Would you change the wood around at all for any specific planted setups?
Both of these are low tech with no co2 and a 30" finnex fugeray
Algae Grower
Join Date: Feb 2014
Location: Pensacola, Fl
Posts: 113
Well didn't get much input clearly
Here's is what we ended up with:
Youngest daughters tank: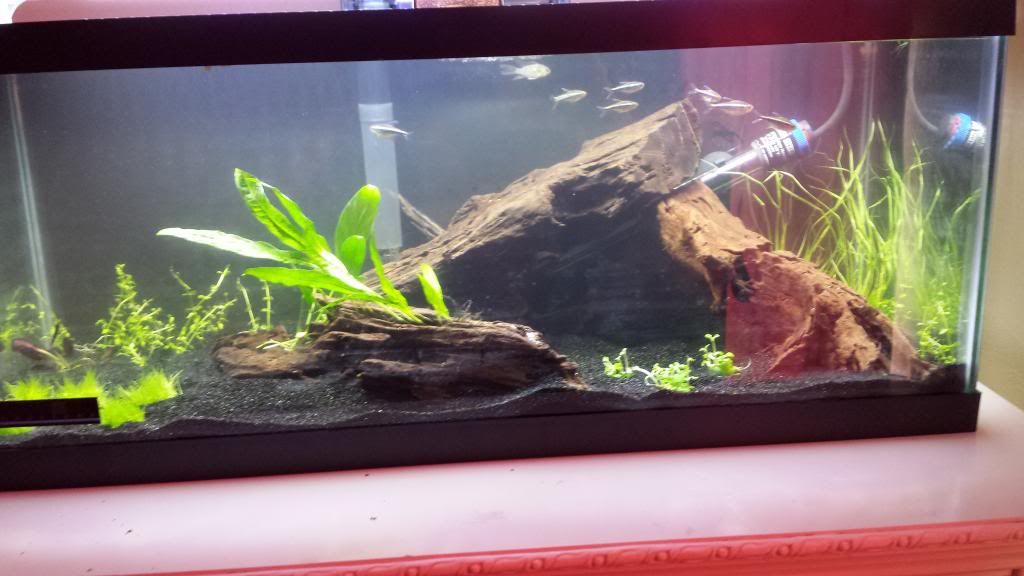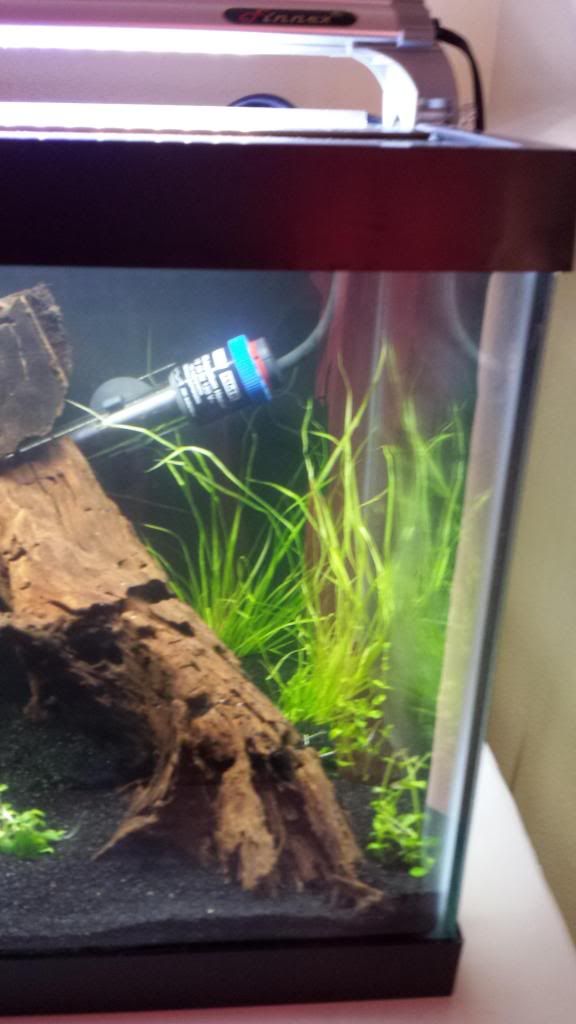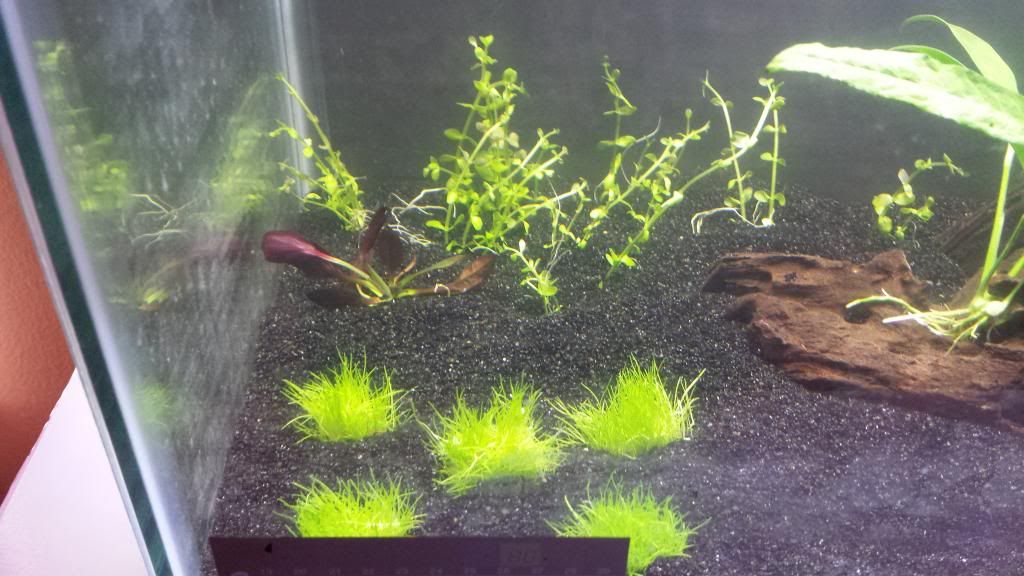 Oldest's future shrimp tank (we just ordered 2 3x5 bags full of moss to cover the left side driftwood and the right side with)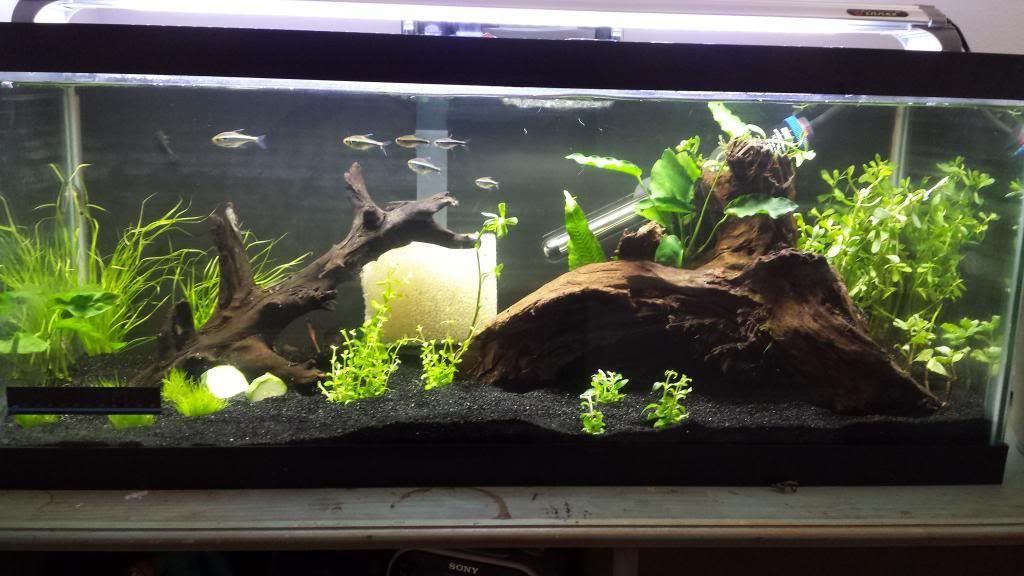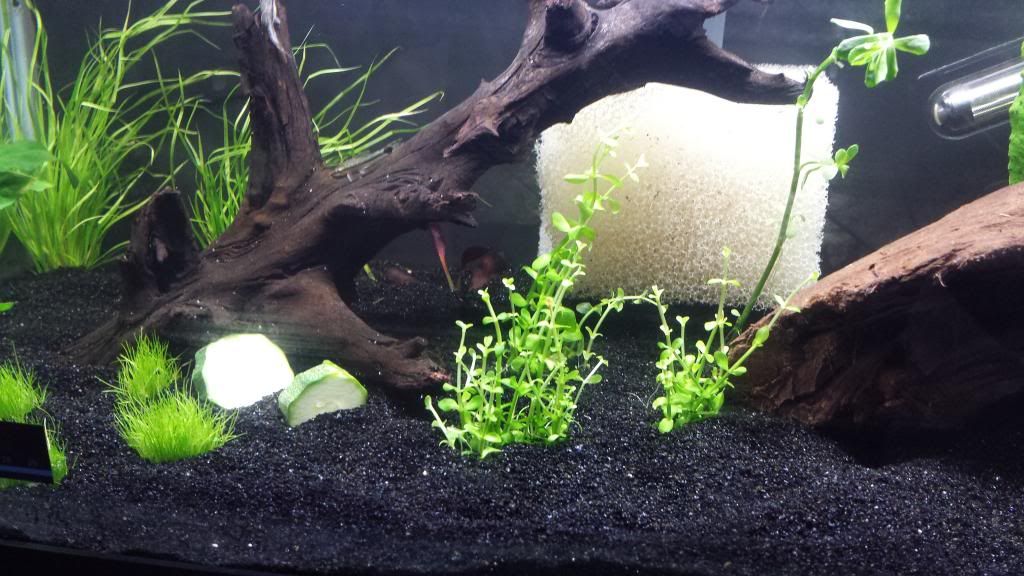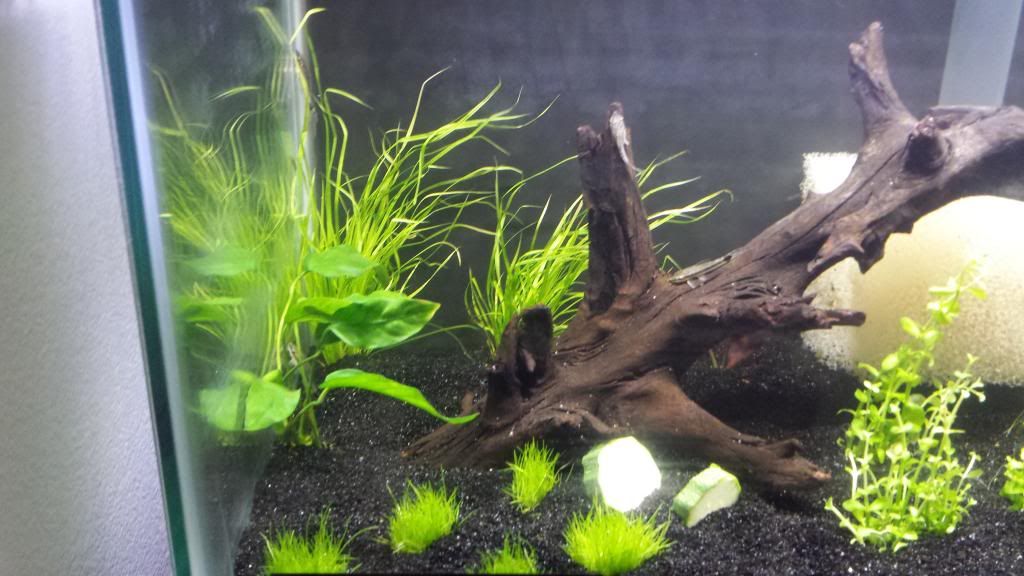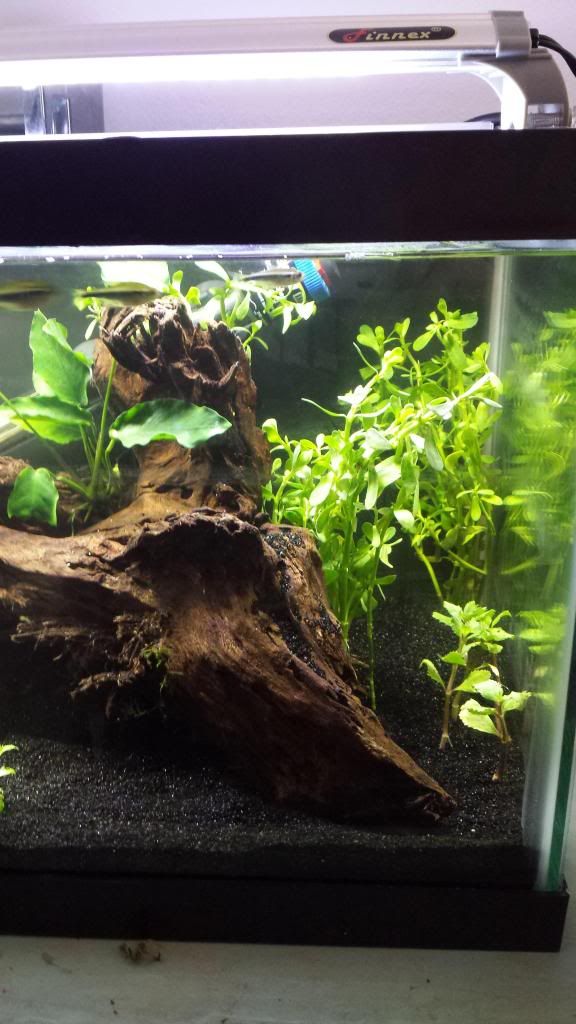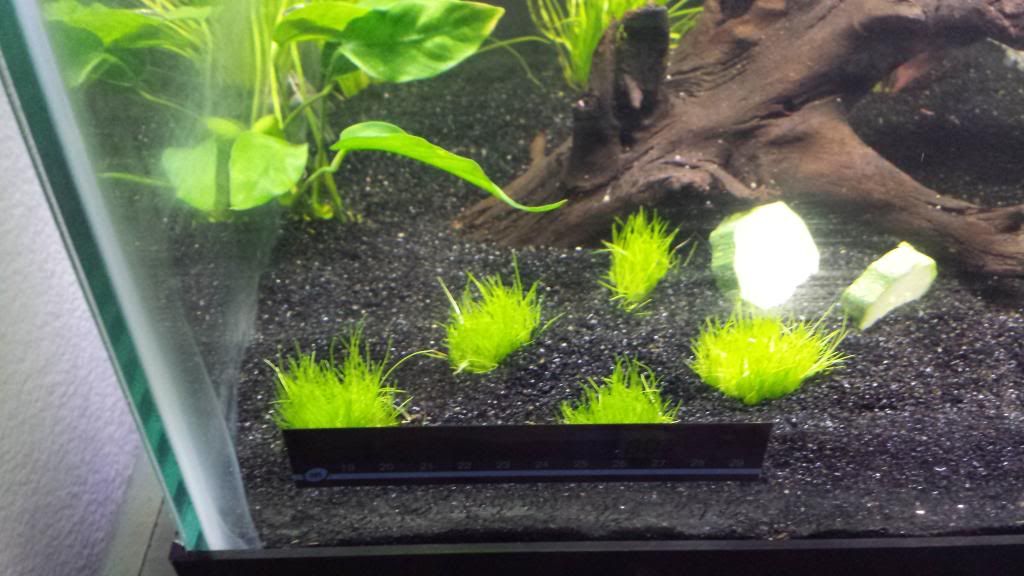 Algae Grower
Join Date: Feb 2014
Location: Pensacola, Fl
Posts: 113
This is my first time working with plants outside of anubias/java ferns so keeping my fingers crossed it works out for the girls. They are really excited with it all so far. My oldest was insistent we check petsmart today for new stock (which they had a ton of) so she can get the biofilm started in her new tank
I like the look of bright green plants with black substrate and driftwood myself, so I think your start is encouraging. The white sponge and some of the equipment is a little jarring visually.

How old are these kids? Are they doing the planting? The positions chosen look terrific. Let us see it again once things settle and fill in a bit.
Algae Grower
Join Date: Feb 2014
Location: Pensacola, Fl
Posts: 113
my oldest is 11 and she did a majority of the guiding as I was taking plants apart and adding them in. As for the sponge, that's for her shrimp tank so a necessity. Black sponge would have been ideal but we worked with what we had
her thought was that when the moss was covering that driftwood piece it'd be out of sight unless you looked for it (which she will to check the shrimp feeding)
The youngest is almost 7 so she's at an age where she 'likes' it but doesn't want to do anything except look at it from time to time. Hoping it takes off with her; if not we'll move it to another room in the house for everyone else to enjoy lol
Do you (or anyone) have any idea what the red/purple sword in the back is? It was sold as 'assorted' at petsmart but 'beginner'.
Algae Grower
Join Date: Jan 2014
Location: Stockon
Posts: 117
Looking good! Keep us updated!