Algae Grower
Join Date: Dec 2012
Location: New Jersey, USA
Posts: 67
20 long aquascape - looking for feedback
---
Hey all,
You can check out the journal
here
but I thought I'd post some pics and get some feedback here also.
Both tanks are 20 gallon longs, both will be low light and fairly low tech. First tank has black diamond blasting sand as substrate and will be home to a group of corydoras (either pandas or habrosus), probably some otos, and (big maybe) a betta. Thoughts were some open space to watch cory playtime and some nice planted areas for (hopeful) spawning.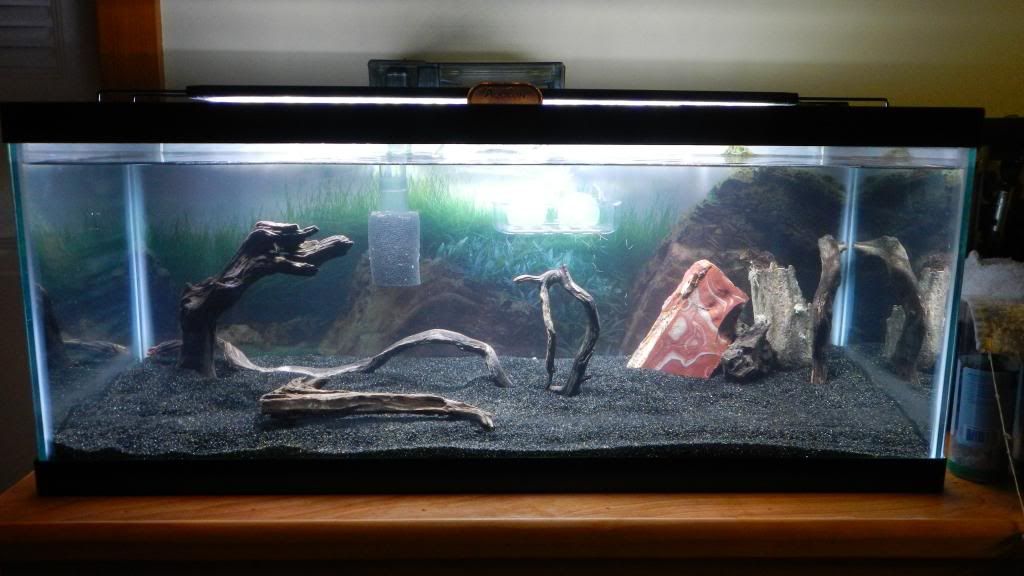 Close up of left: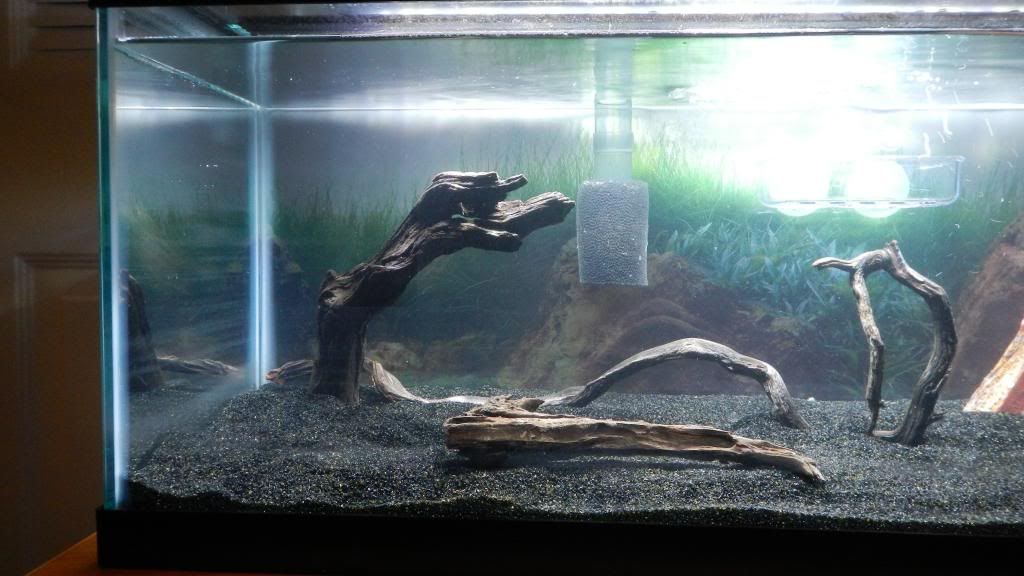 Close up of right: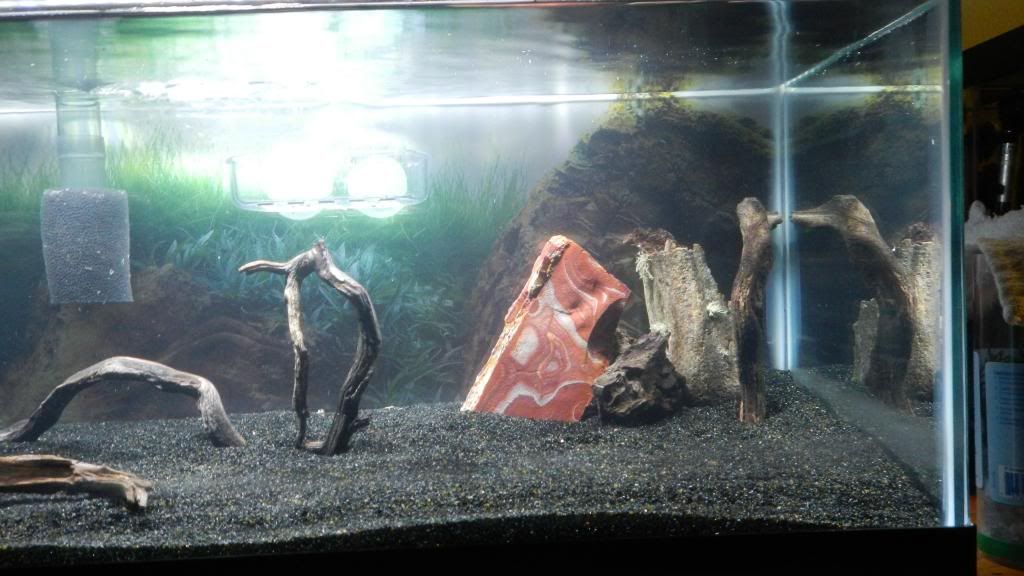 Other tank will be home to some crystal red shrimp, so trying to keep it fairly simple. Want open space for shrimp watching, and will be lots of moss tied to wood. Ignore the floating pieces - some of it's being a bit stubborn.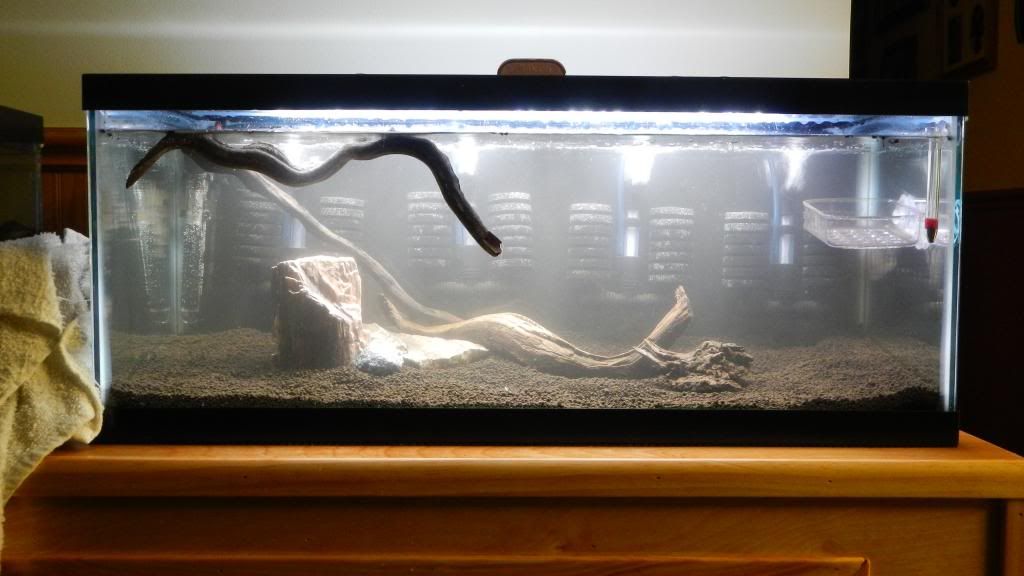 Close up of rock formation: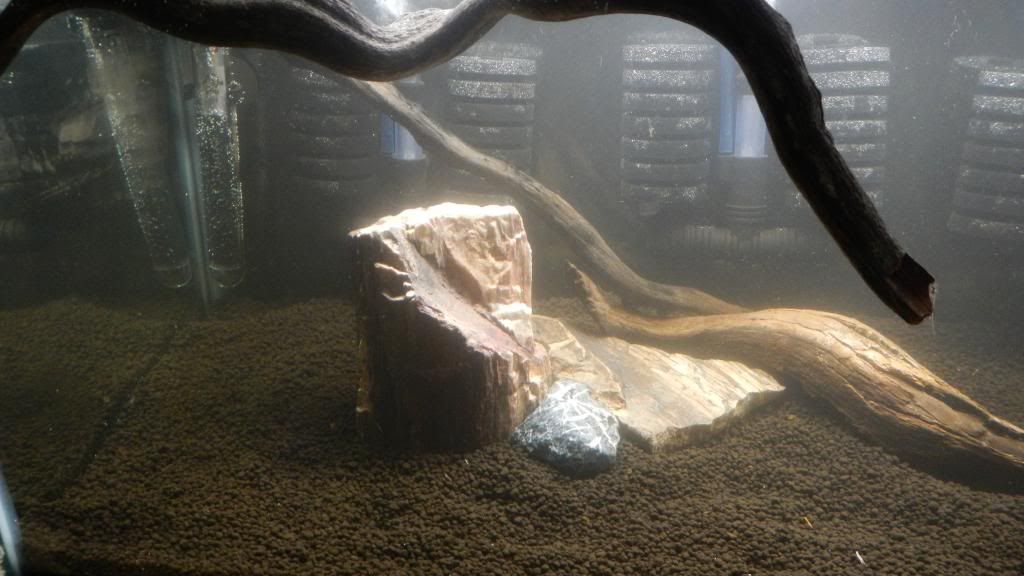 Was trying to do an odd number of rocks, and I know the smaller one is different - contrast good or bad? Thought some fissidens on the bigger rock would look nice. Not completely sold on wood placement plus I'm still waiting for the other pieces to sink to see if they would work somewhere.
Anyway, I really am not that good at this kind of thing, so please be gentle, but I would love to hear some constructive criticism.
Thanks!
Sabra
Not really feeling the slate in right corner of the first tank...
Planted Member
Join Date: Jun 2013
Location: Alaska
Posts: 187
i don't really like the look of the redish rock in the first tank. i like the wood in both the tanks though. are you going to do a bunch of plants? that would look good
You are sure it is sand blasting sand and not silica right? Alot of the black sand pet store sell is silica wich is broken down glass, very bad for cories. It will wear down there bars
---
must....have.....more....moss n shrimp!!!!!!!!!!
In the first tank the slate looks like raw bacon
Try angling the front piece of wood ~45° towards the front: should give a better sense of depth and a 'bordered' area (between back and front wood) for trying out, say, different carpeting plants.
You are on your way up
via Droid DNA Tapatalk 2
---
Courtesy * Integrity * Perseverance * Indominable Spirit * and Self Control
Tenets of TKD
Algae Grower
Join Date: Dec 2012
Location: New Jersey, USA
Posts: 67
Thanks for all the comments!
Got the tanks 'scaped and planted today - check out the thread
here
for details. Otherwise just gonna put up the pics for feedback.
Cory tank FTS: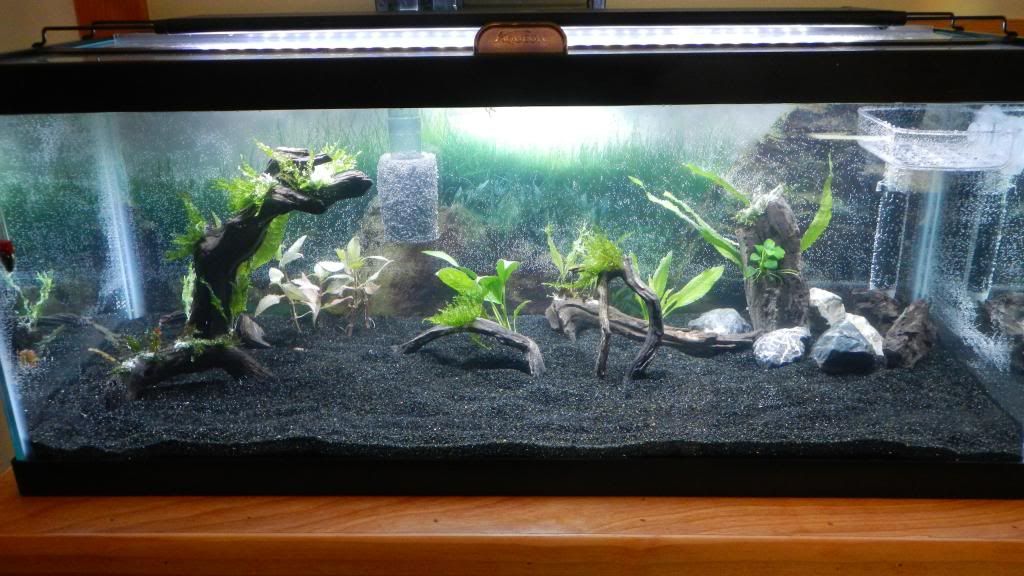 Left side: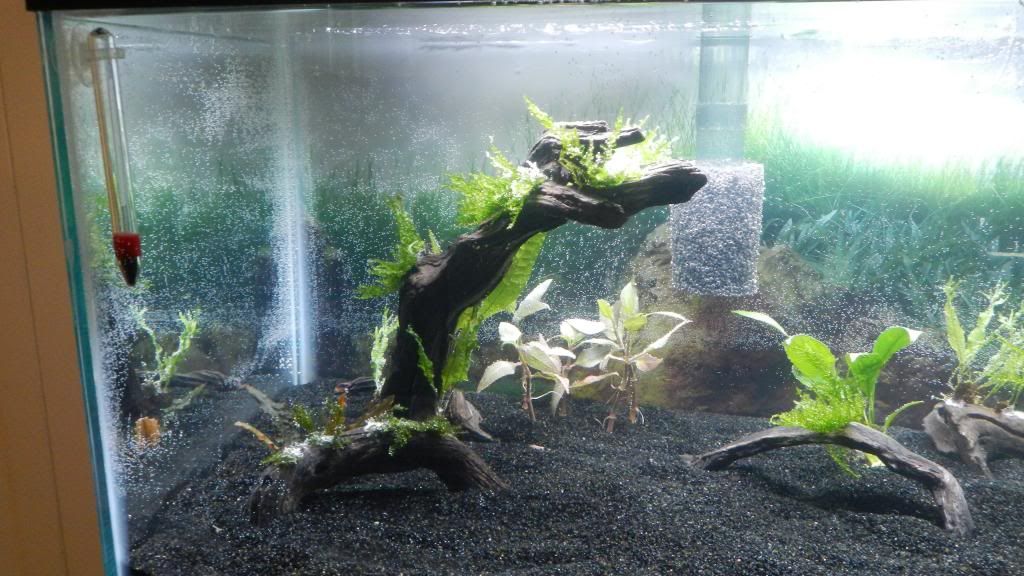 Right side: (got rid of the "bacon" slate, lol)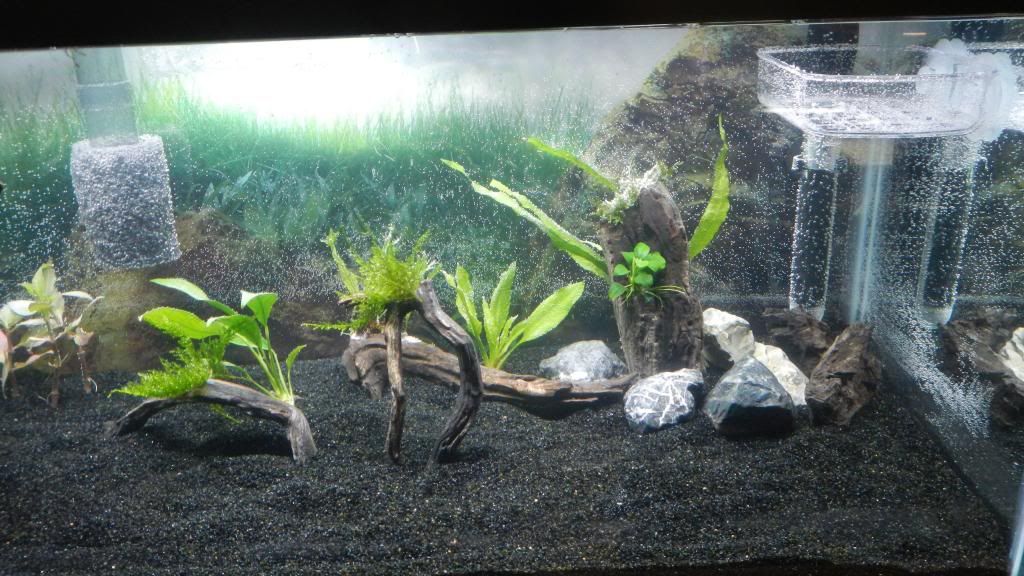 CRS tank FTS: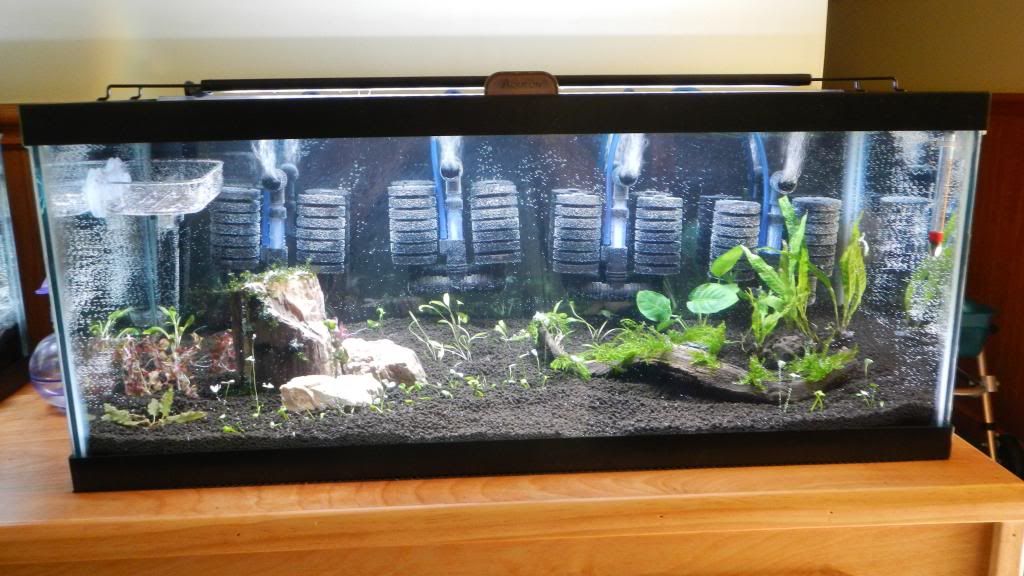 Left side: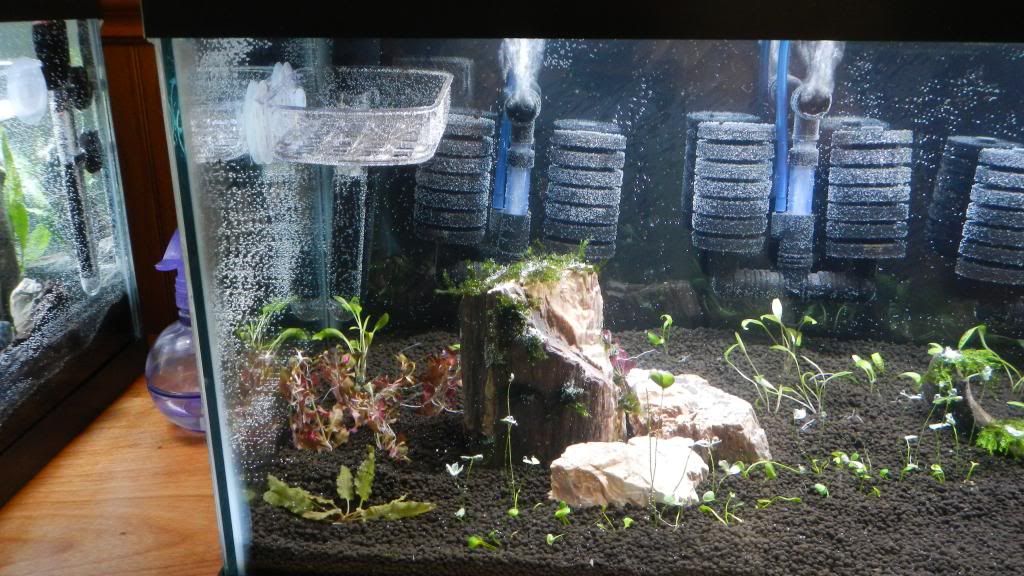 Right side: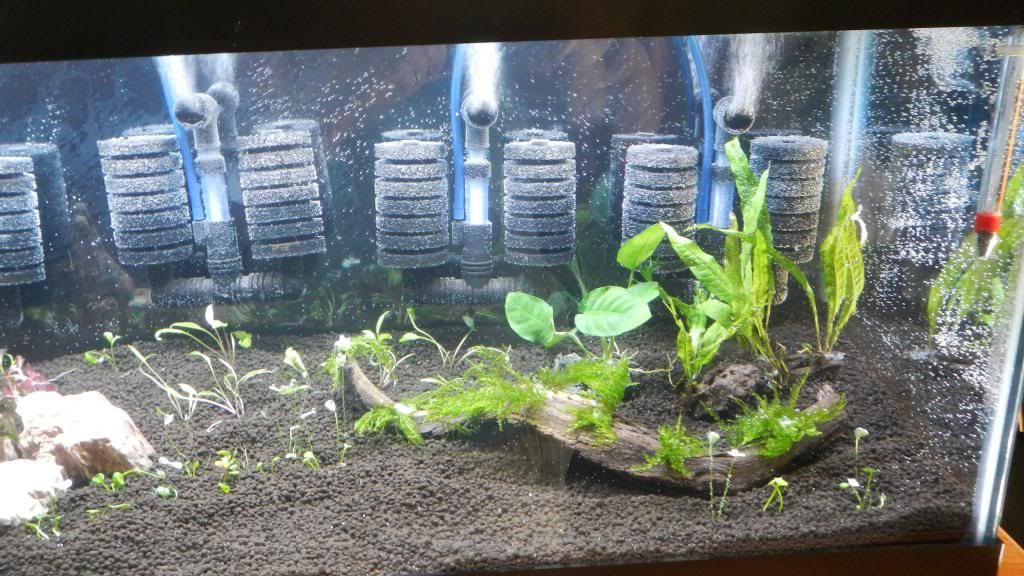 Let me know what y'all think!
Sabra
I would add a few more plants or hiding places to both of the tanks, but they look good. Did you add any fertilizer to the substrate?