Reconstructing my 10g
---
I went home for spring break and came back to a tank with 57 apple snails and overgrown very badly. I sold most of the snails and plants and made 50 dollars so I can do some reconstructing of the tank. Heres a pic of what I have to work with: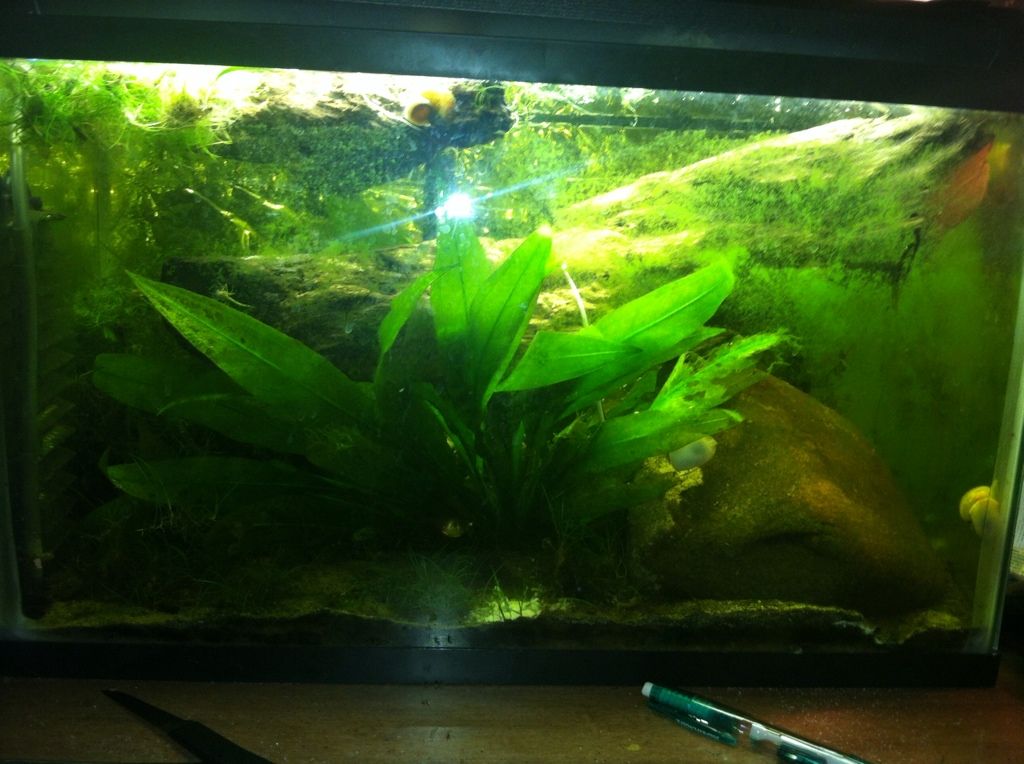 I am going to take out the drift wood and the huge rock. I just put those in there and hate them. I am looking into a nice piece of Malaysian driftwood and some smaller rocks. I want the amazon sword to be the main piece to the tank and the driftwood to hang over it and rocks to one side. I will replant the DHG and allow it to carpet. I have been dosing it with ferts and running C02.
So does anyone have suggestions on how I can trim back the amazon sword and position and find a nice piece of drift wood to go with the tank? I also want to put some java moss on the driftwood as well. I have java moss in the tank currently and will attach small pieces once I get the driftwood. It will be a red cherry shrimp tank after I get it set up.