Algae Grower
Join Date: Aug 2011
Location: FL
Posts: 42
Help on tank redesign
---
Hey! I decided it was time for a redo on my Edge. I had lots of plants and was tired of it looking like there was too much stuffed into a small box. I decided to open it up a lot, break my rocks up, and try a carpeted look. I haven't got the plants for my carpet in yet, I'm going with either glosso or m. minuta depending on what grows better.
Anyways I'm trying to get the rocks placed better and was looking for some advice! I've got plenty of java fern and a tiny anubia growing on them and should fill in better w/ co2.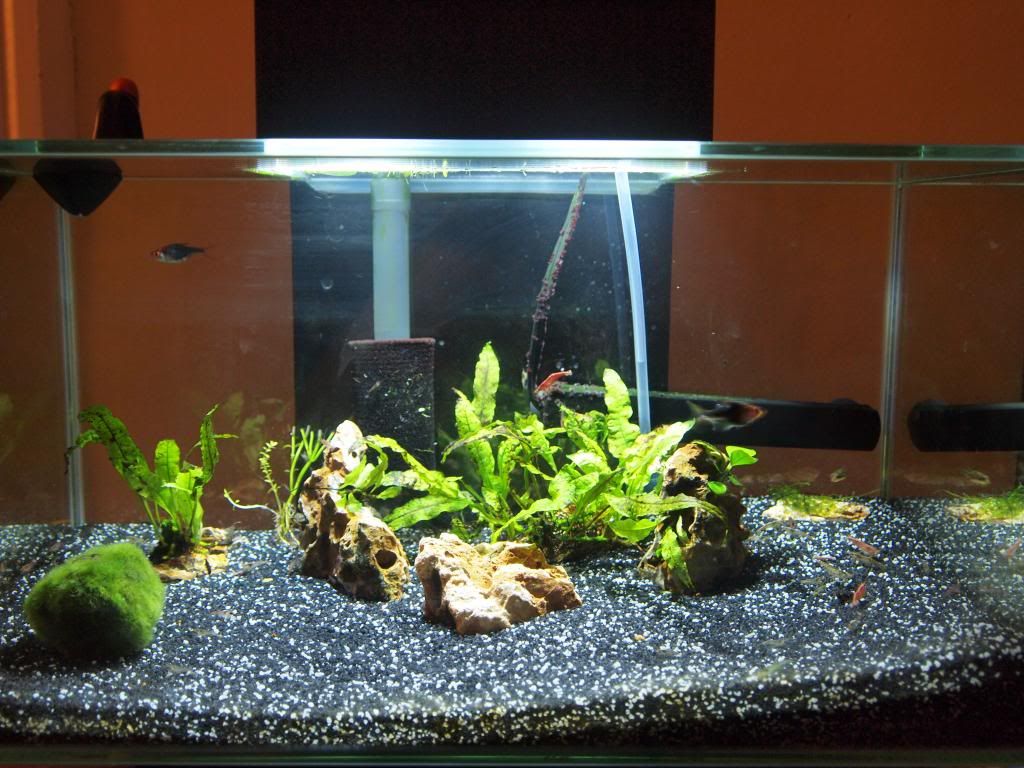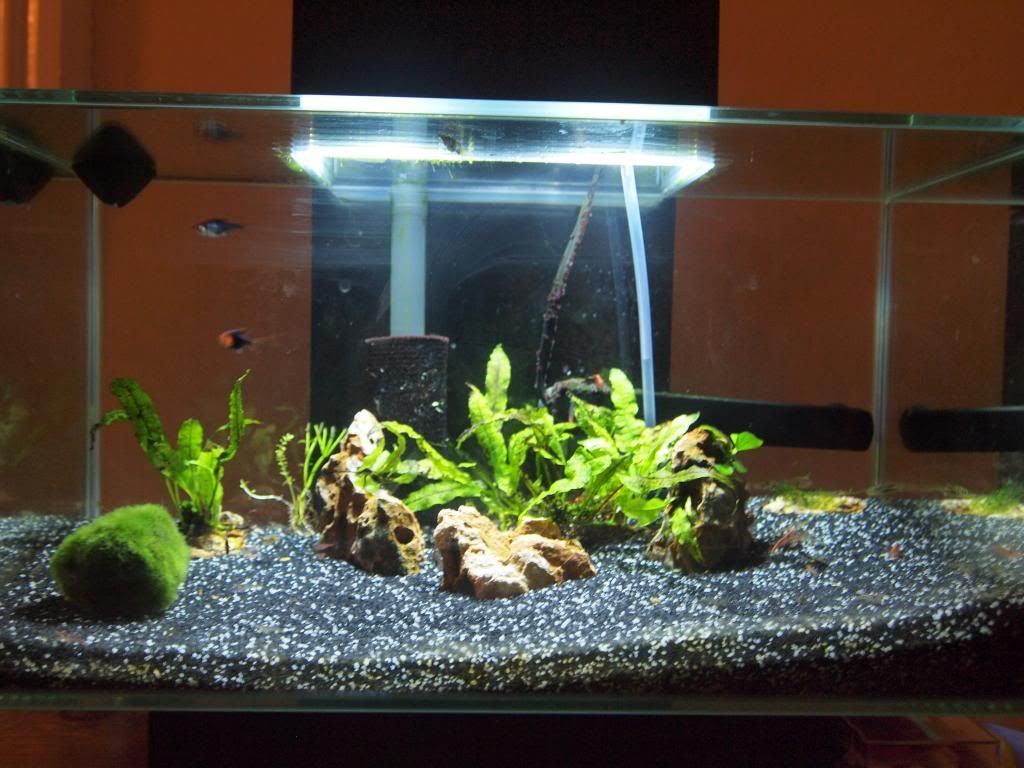 Any feedback and advice would be appreciated!
Chris
The rocks are too small. You can stack them up to the left ot right.
Planted Tank Obsessed
Join Date: Jan 2013
Location: Northern Virginia
Posts: 436
I agree with MARIMOBALL, they are too small. Look to get a large sized rock, medium sized rocks, and small sized rocks. Use the largest rock as your focal point and use the rule of thirds to your advantage.
Algae Grower
Join Date: Aug 2011
Location: FL
Posts: 42
Hmm.. okay I see what you're saying. Ironically my last design had two big rocks and it made the tank feel small so I broke them up into these guys. I'm going to make a pile a little right of center and then cover it with ferns so it looks like one big rock.

I'm going to avoid having it symmetrical as it is now too.

Any other suggestions I would love to hear them! I've been doing some reading on aquascaping, but its proving challenging to actually apply it to my own tank.