Algae Grower
Join Date: Jan 2013
Location: Madison Heights, mi
Posts: 8
Hello, First Post, my 60 gallon tall
---
Hey guys, 1st post here, been into aquariums since I was 12, I'm 26 now, had only a 29 gallon, just 4 months ago upgraded to a 60 gallon tall with handmade low profile stand and canopy, picked up at a garage sale for only 50 bucks. Bought a canister filter to fit under the stand and kept my whisper power 3 on the back and transplanted everything I had from my 29 into it.
I don't have the money for a good camera, so my cell phone pics will have to do.
Excuse the algae on front glass, I'm working on getting it under control, I've been trying to get just the right amount of light after setting up my custom led light setup of mine I made. I'm down to cleaning the glass only every 3 days, down from having to clean it once a day.
Let me know what you guys think, first time putting pics of my tank up anywhere for judgement.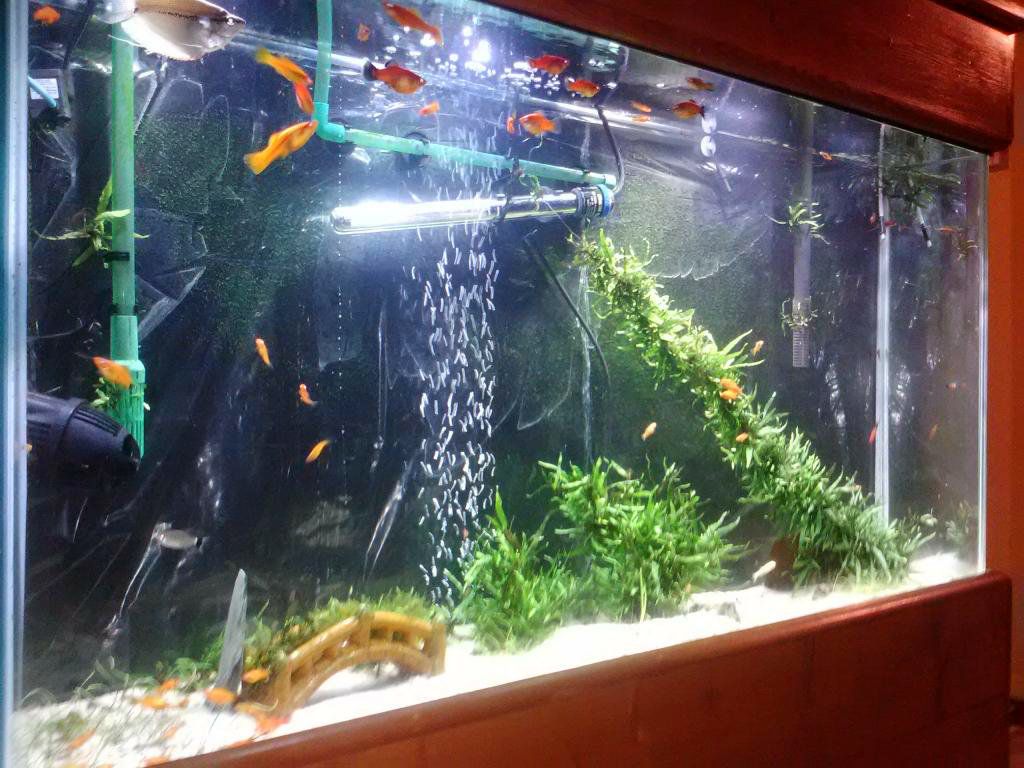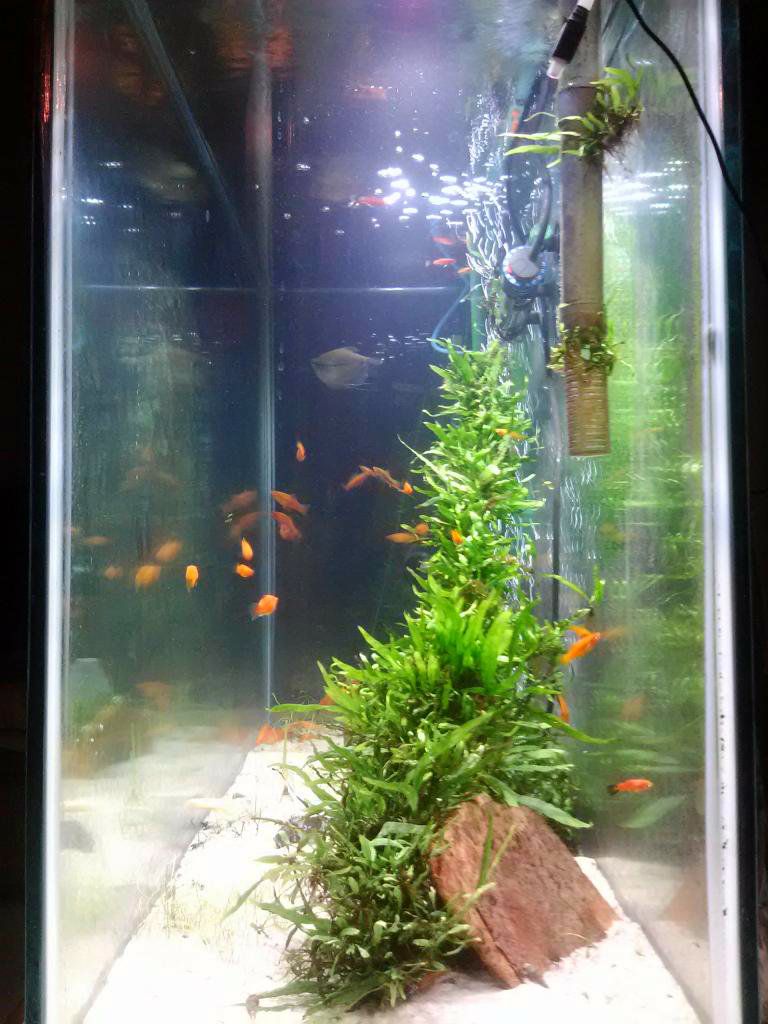 Narrow Java Fern
Dward Hairgrass I believe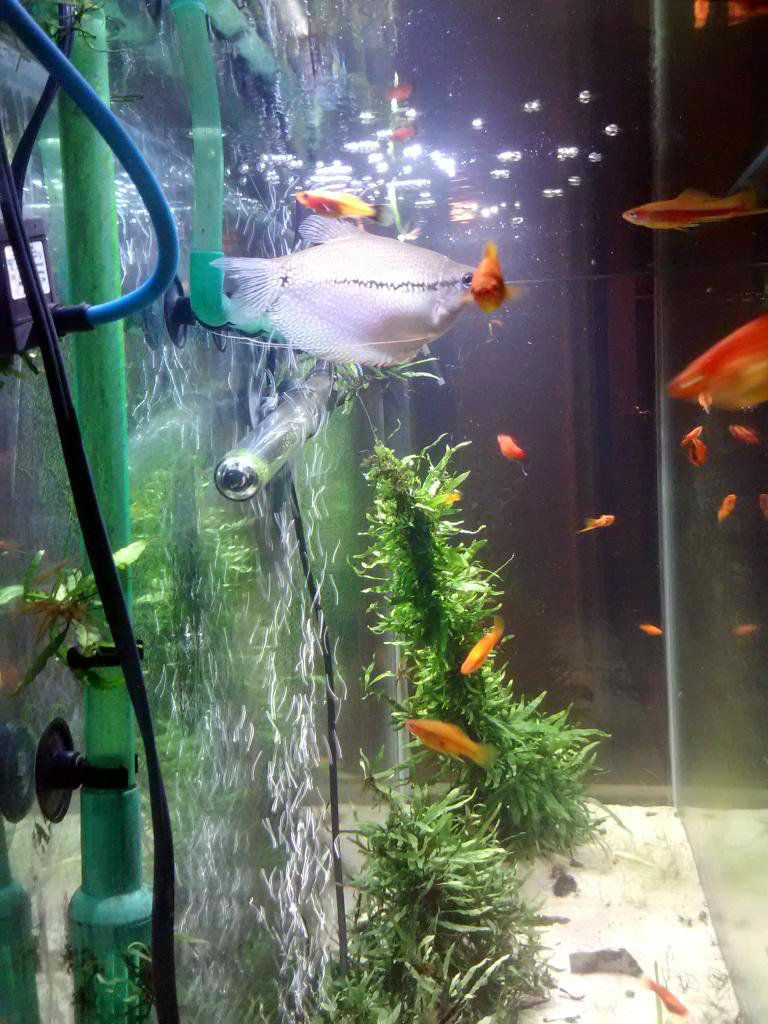 Sparse Microsword Narrow, recovering from algae, hopefully all this will grow thick and full.
My favorite plant, I put this bulb in just 2 days ago, aponogeton ulvaceus.
Some moss.
---
Last edited by Aponogeton; 01-28-2013 at

01:58 AM

. Reason: added info
Planted Tank Obsessed
Join Date: Jan 2013
Location: Northern Virginia
Posts: 436
Plants look really healthy, keep it up
Algae Grower
Join Date: Jan 2013
Location: Davis, CA
Posts: 11
That's an impressive amount of beautiful growth on the branches! The only thing that feels a little off is the composition of the plants. They are so lushly covering their branches that I can't tell what is underneath and they look a little randomly put together. Since you have that cute little bridge maybe you should try to make an underwater river with different colors of gravel and different levels of substrate throughout the tank. Adding different types of plants could really tie in the elements. Great start!
Algae Grower
Join Date: Jan 2013
Location: Madison Heights, mi
Posts: 8
First, let me Thank you for taking a look at my tank and providing your feedback.

As for the randomly put together Java fern, just a couple of days I took all the leaflets and put them on fishing line, so the reason why you can't tell what is underneath it because there is nothing. I drape it across the tank so my fish are not so stressed when my light comes on in the morning. I want to get away from the Java fern, but for now, my fish absolutely LOVE it and I want to keep my fish happy, that Java fern at night is LITTERED with sleeping red swords just nestled between all the leaves! Wish I had a better camera to capture it.

I'm using play sand, and I'm still trying to learn how deep to plant my plants. I'm learning that play sand doesn't breathe that much. My snails helps sift the sand though.

I like the underwater river idea, that sounds very creative! I will think about this in the future! maybe some mini boulders making a trail for where the stream should be.
---
Last edited by Aponogeton; 02-06-2013 at

03:48 PM

. Reason: Correct Grammar
You are so lucky to get a great set up for $50. Good deal. I'm a newbie so I'm not much help with layout but your fish and plants are healthy and happy. Great job.
Algae Grower
Join Date: Jan 2013
Location: Madison Heights, mi
Posts: 8
I got the Stand and tank for 50 dollars. Everything else I had to purchase. But it was an upgrade I COULDN'T Refuse. I had to buy the glass tops for it, I made an LED light for it ($200), bought a canister filter (around 85), reused my old air pump, over the back whisper filter and everything else.
My old tank was a 29 gallon with one of those one door partical board laminated artificial wood grain stands.
The stand is supposed to be hand made, the handle looks like a handmade handle a bit, but I may be wrong, take a look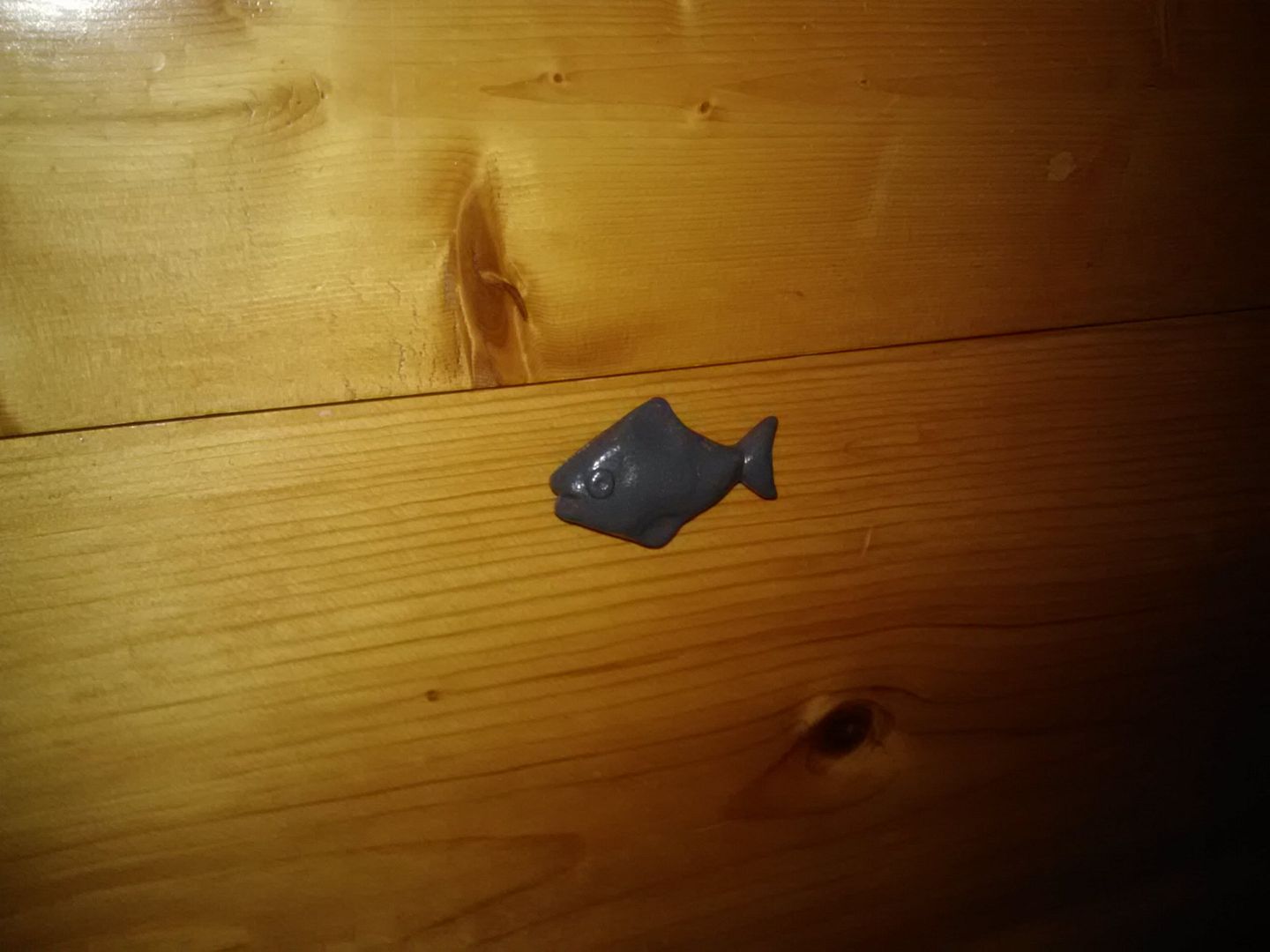 I had to look around to find a canister filter that would fit snug in the stand since it is so low. btw I picked these timers up, they are really nice, have a visual display, I didn't like how they plugged straight into the wall outlet so I pulled the prongs out of them and wired them up to an old cord I used for a heater, now all my lighting runs from one plug and I can easily program them when I open the door. Also I put an LED strip light inside the stand with a motion detector that automatically turns it on and off as needed.