Looking for suggestions
---
I have a 20 gallon long and I was just looking for some input to make my tank look nicer. Any suggestion would be greatly appreciated.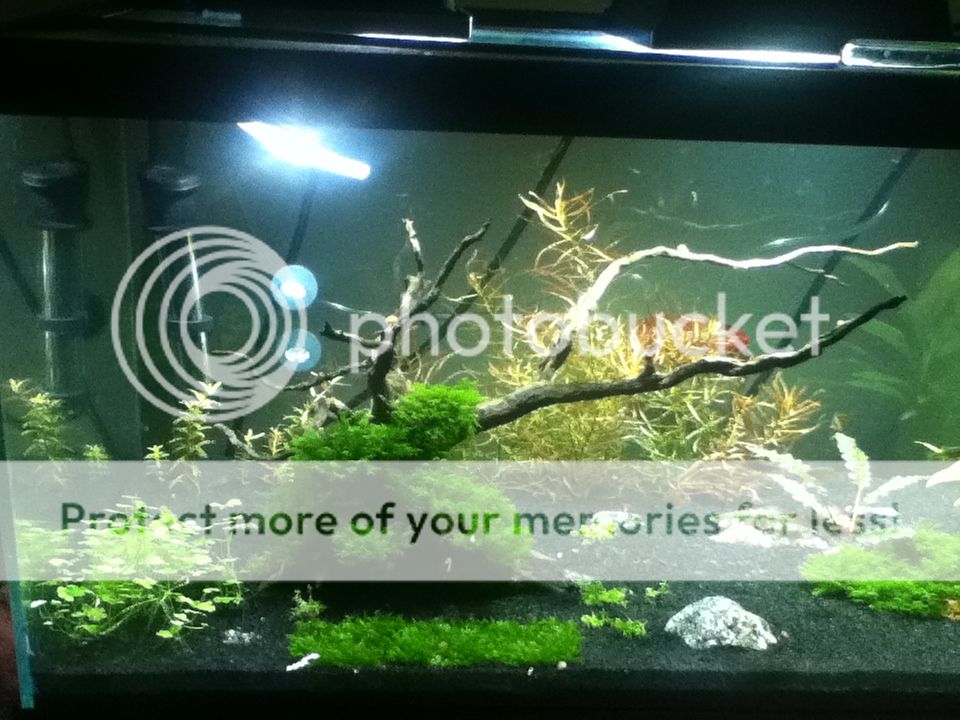 looks good to me. maybe give it time to fill-in a bit.
i think give it time, but if you really want to change it i suggest more plants or hardscape, it seems too barren to me.
---
"
Obviously you're not a golfer.
"
-The Dude
Thanks for the suggestions! I was looking to add some more stem plants in the background and suggestions on some nice looking ones?