Would this be good for planting?
---
Working at a liner company I come across alot of awesome containment products.
This particular product is one of hundreds I know about.. and was looking at it today to start a trial with planting multiple vals in it to create a condensed group in a corner of my tank...
It is HDPE(High Density Polyethylene)
Hand is for size comparison. And yes, it is fish safe.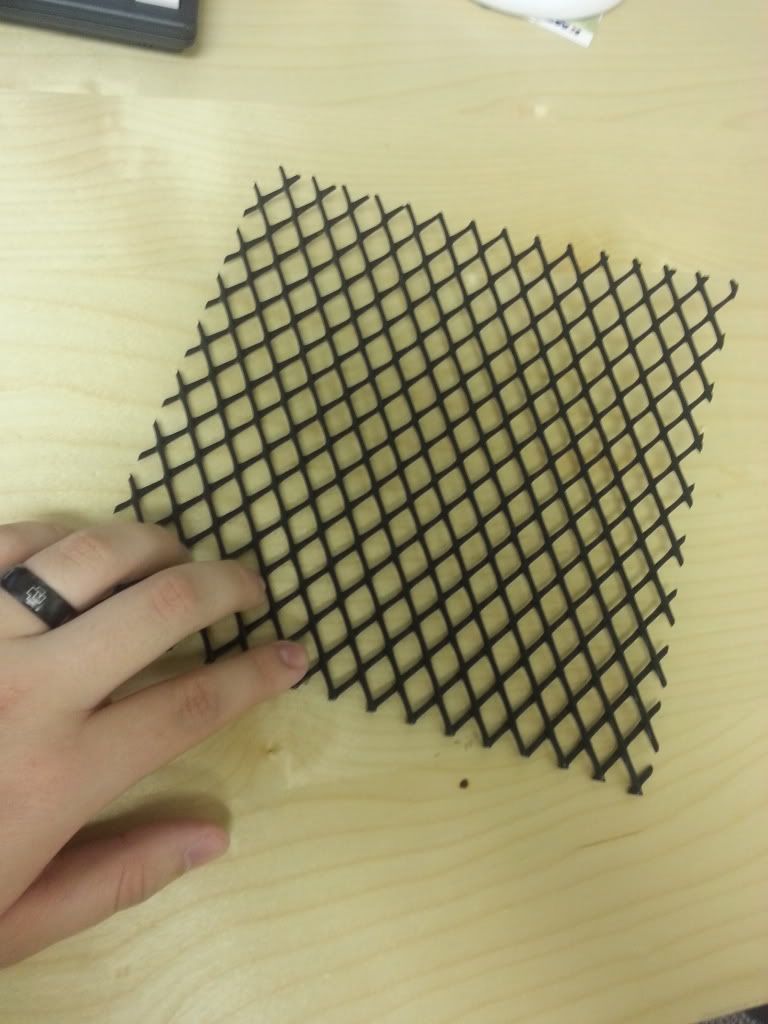 Planted Tank Guru
Join Date: May 2009
Location: MICHIGAN
Posts: 3,475
I would try it. This looks somewhat like a gutter guard thing that I was looking to use for something like this.
Yeah, it is meant for several things, mostly erosion control.

I put all my stems of Blxya Japonica in it for now, have yet to tie them to it though.. haha.. what is best for tying things to this kind of stuff.. fishing line? I hate that stuff.. lol
Fishing line will work, but so will black cotton thread. The latter disintegrates with time, so you don't have to worry about removing it.
Cool idea. Val's I sold you?
Cotton threading! Even better, it even goes through deterioration too!
Quote:
Cool idea. Val's I sold you?
YES SIR!
I want more now.. lol