Aquascape Sketch in Paint
---
I am soon do be redoing my 45g dirt tank with flourite+laterite, pressurized co2. I am keeping most of the plants I have now except my purple camboda.
Here are some
rough
sketches I made in paint of my ideas. What do you think?
The green on the DW is riccia.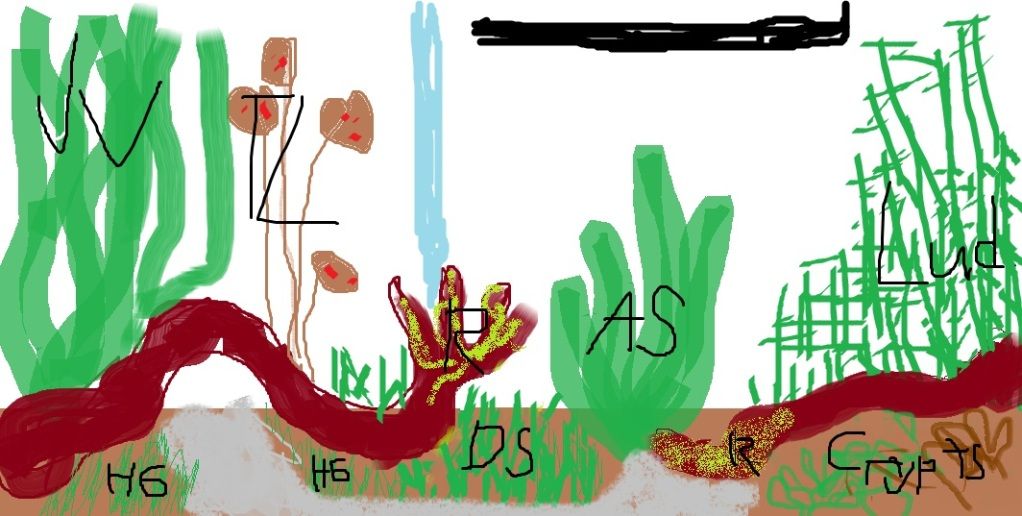 Looks good. I don't see purple Cabomba in your layout. Make sure the Crypts up front are something like parva. Others like wendtii get too tall to use as a foreground or even front corner plant.