Planted Tank Obsessed
Join Date: Sep 2010
Location: Fresno, CA
Posts: 339
New Driftwood
---
My new pieces of Driftwood should be here any day. Can't wait to get everything moving.
Thanks to Rod at the drift wood store
Algae Grower
Join Date: Jan 2011
Location: Raleigh, NC
Posts: 47
Sometimes its annoying how many times i see sweet pieces of wood on thedriftwood store, then they get sold, then I run across the people that bought them.

Awesome piece, looking forward to seeing it in a tank.
Planted Tank Enthusiast
Join Date: Dec 2010
Location: Chicago
Posts: 662
That is a sweet piece of DW, should look awesome.
show off my new driftwood
these are pict of my friend DW stock in his LFS: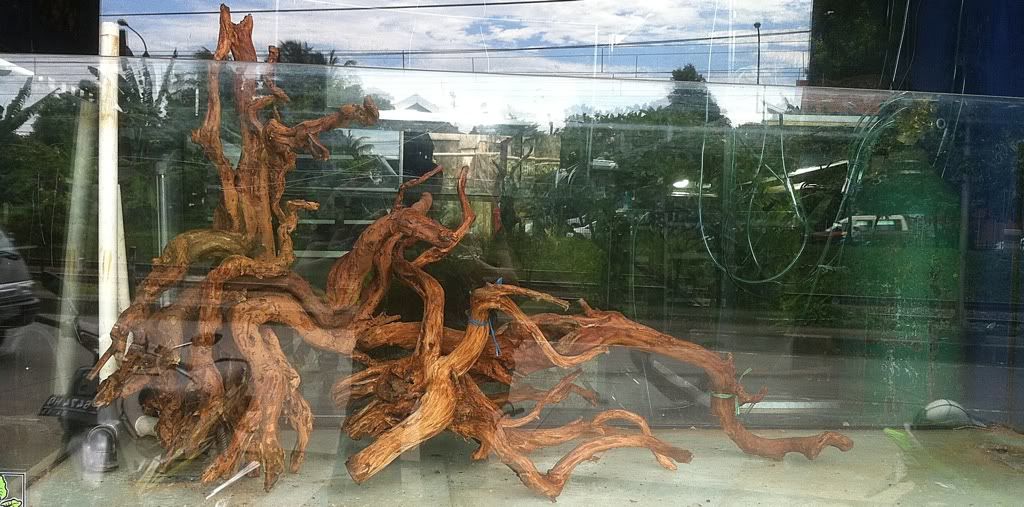 Newbie
Join Date: Apr 2011
Location: Ohio
Posts: 1
do you have a link to the drift wood store (rod) where you got that great piece?
thanks,
kim
Planted Tank Obsessed
Join Date: Sep 2010
Location: Fresno, CA
Posts: 339
I forgot I posted this. Rod was wonderful to work with and I actually told him the style I was looking for. It is two pieces from the same tree so all the color is even and flows very well. I have finally pieced together most of parts to get this thing ready. Can anybody suggest any specific plants that might go with the driftwood. I am really new at aquascaping, I have finally conquered just getting my plants to stay alive and the algae down in my 10 gallon.
OMG! Those are just....Seriously? I wish so much i was that fortunate!

Beautiful driftwood!!
now i must brag a little, after seeing threads in the past I found thedriftwoodstore.com also. Shortly after seeing the site I feel in love with this piece and managed to snag it at the right time!
And as a bonus Travis is a reall nice cool guy, great communication and service. Highly recommended!