Wow, that tank went from nill to chill! haha.
I'm surprised at how much I'm liking the white sand, as usually I find it so bright and like, bad on the eyes. The mix of the green glosso against the white sand gives it an almost latent neon look.
That dwarf hair grass has filled in nicely too! Very impressed.
If you're planning on keeping the stems in (hey, why not- they're looking great), you might want to do a trim soon and replant the tops or chuck 'em. You'll greatly noticed them filling out in a more dense group/bush.
---
"You think you have tomorrow, but when tomorrow comes it's not tomorrow; it's now- and that's all you have" - Marc Johnson
Ehei-Pimpfen 276 yo!
ALGAEEEEEEEEE!! *shakes fist*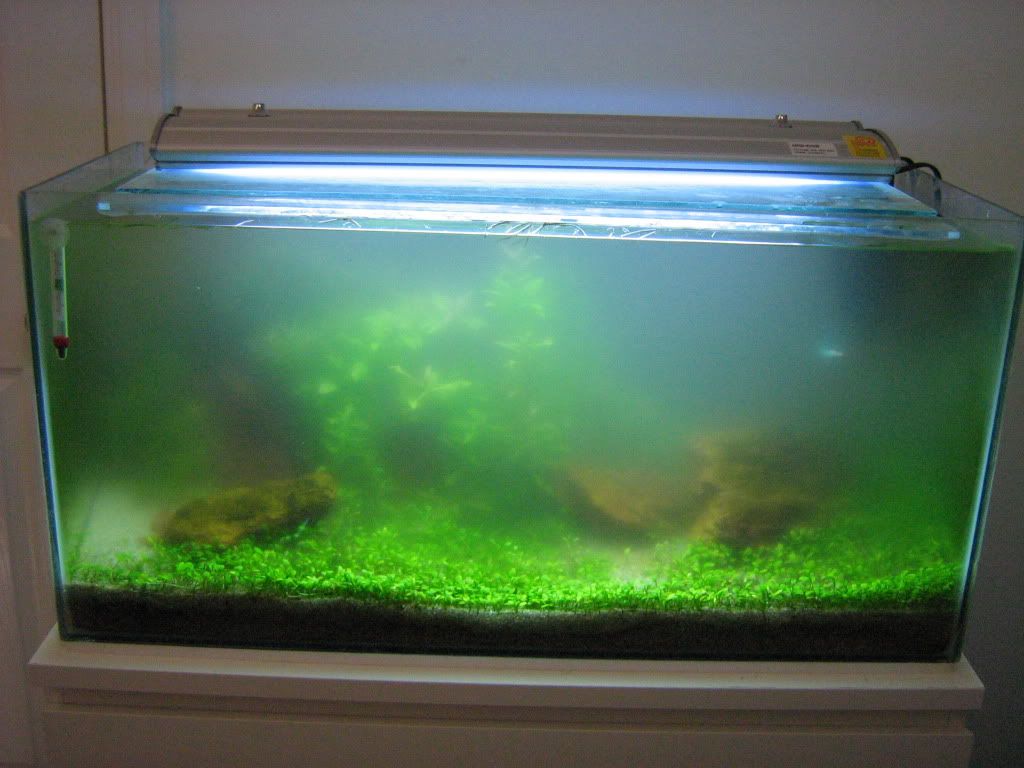 At least the glosso filled in nicely
Do you have a UV filter? That'll help in clearing up green water
---
Eheim Classic 2213
Eheim Pimp #341

i do have a UV sterilizer but im gonna try do this old school (water changes and patience). The last time i used the UV filter i had some fauna die-offs, i think it was because all the algae dieing made an amonia spike.