Algae Grower
Join Date: May 2009
Location: UK soon peru
Posts: 33
Algae Grower
Join Date: May 2009
Location: UK soon peru
Posts: 33
week 2.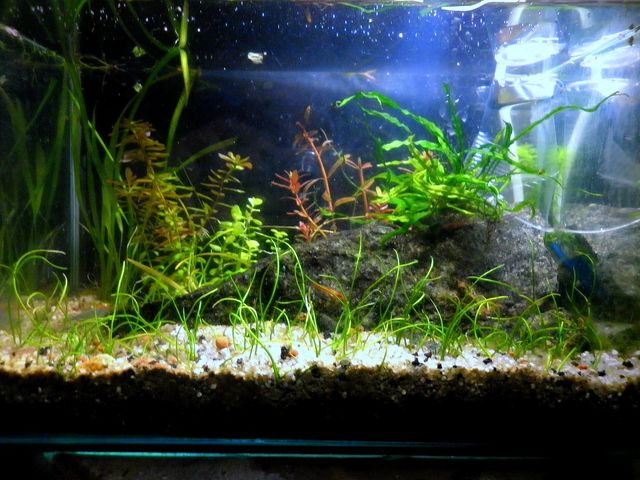 2 tiny strands of baby tears not the best but they will grow...eventually?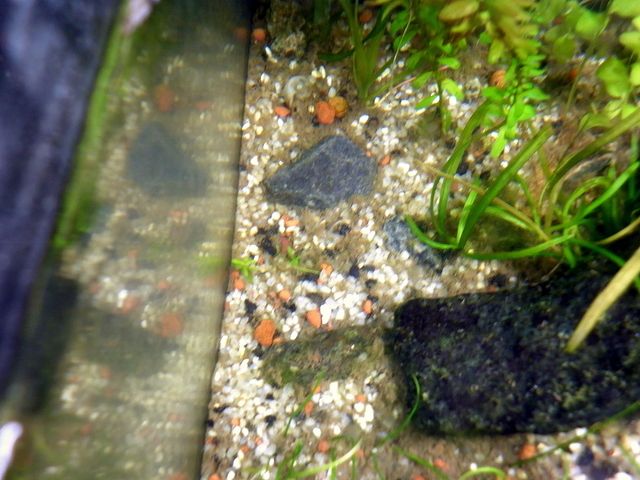 i decided to move the elodea to the back on the right side behind the rock,
i moved the rotala indica to the back and added 2 tiny strands of baby tears which i hope will grow into a nice mid ground plant to add depth.
replanted the microsowrds individually so they can carpet evenly.
sadly i lost a very large very old female cherry shrimp yesterday 1 of 8. but i have 2 shrimps holding eggs so hopefully the circle of life will continue.
So the big question now is.. Fish? something that wont eat the baby cherry shrimp , 4 neon tetras? 4 guppies? 1 or 2 otos? Betta but they eat shrimp...