Algae Grower
Join Date: Apr 2015
Posts: 10
Fresh Slaw
---
This is my first freshwater planted aquarium (dedicated to plants).
I have been keeping tanks for the past 40 years starting in freshwater then moving to saltwater. I currently run four tanks including this one. The others are salt reef tanks.
Here is a pic of my new setup: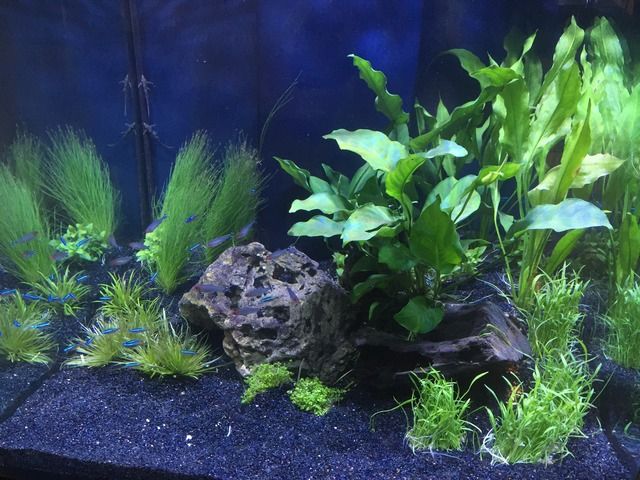 It is a 2 foot cube with sump. I have used Caribsea eco complete and stuck quite a few Seachem root tabs in there.
Return Pump: Eheim compact 2000
In tank flow: Tunze nano stream
Heater: Ebo Jaeger 150w
CO2: Sera reactor on a solenoid control.
Lighting: Vertex Illumina 300-260. 90% white, 65% blue, 40% royal blue. Ramping up from 10am and down from 8pm.
PH: 6.8 evening, 8 morning
dKH: around 5
Top off with RODI
10% water changes a week with tap water treated with prime.
Seachem Iron supplement with water changes.
Tetras and whiptail catfish will be the only livestock.