Planted Member
Join Date: Jan 2009
Location: Edison, NJ
Posts: 209
You know, I have to add my astonishment at the rate of growth of this plant. It's put on about 3" per stem in less than 24 hours. Compare this picture, taken just now, with the last picture, which was taken just before I posted. I've never grown anything that has a rate even coming close to this. Also, forgive the crooked one on the right...it came out of the sand during the night and was floating around...it'll be straight again in a few hours.
Yesterday: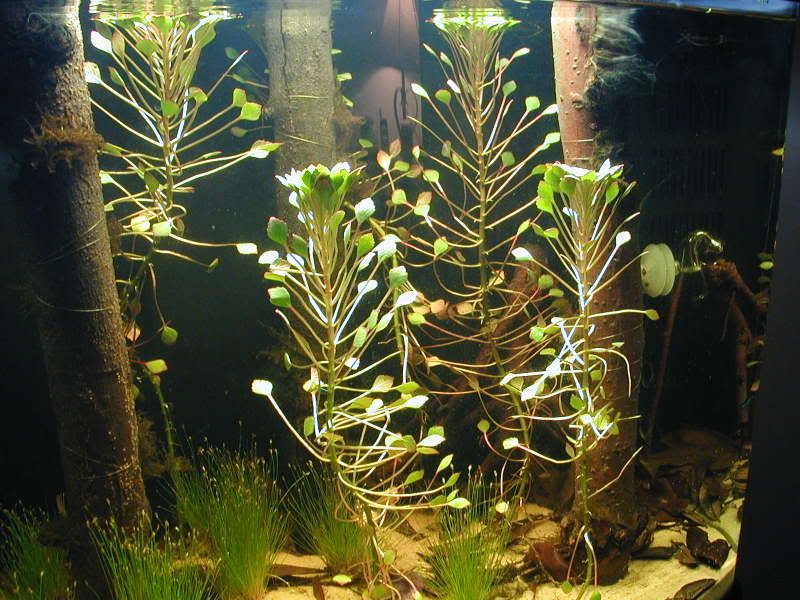 Today:
Planted Member
Join Date: Jan 2009
Location: Edison, NJ
Posts: 209
Now with Apistos!
---
Finally picked up my Apistogrammas yesterday. Well, I originally went to get them Sunday, but then I drove 40 minutes there, only to find they were closed for Easter. I completely forgot haha. Well, they were supposed to get in hongsloi, which they didn't, so I settled on what they had labeled as "Apistogramma viejita II", but apparently they're really A. macmasteri. I still like them, though! It's only been a day and already, the male is doing everything in his power to get her to breed, but she's having none of his shenanigans at the moment.
Male: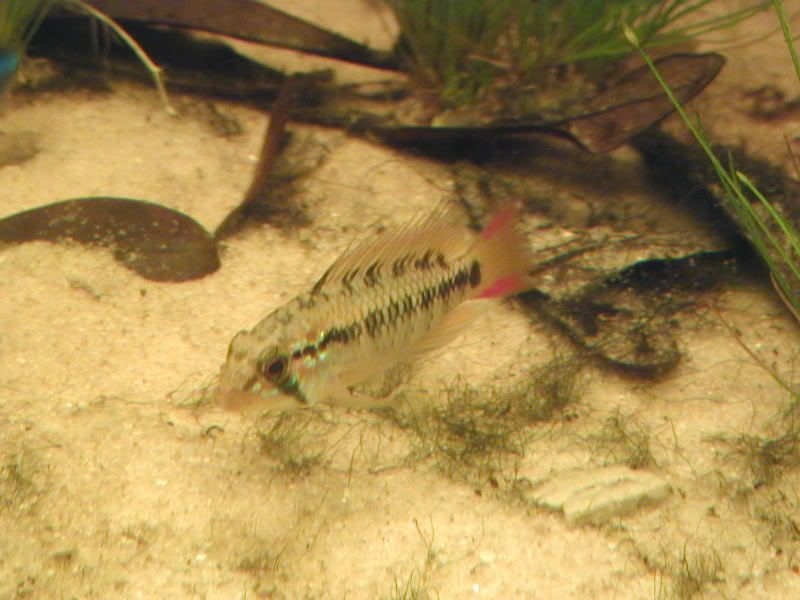 Female: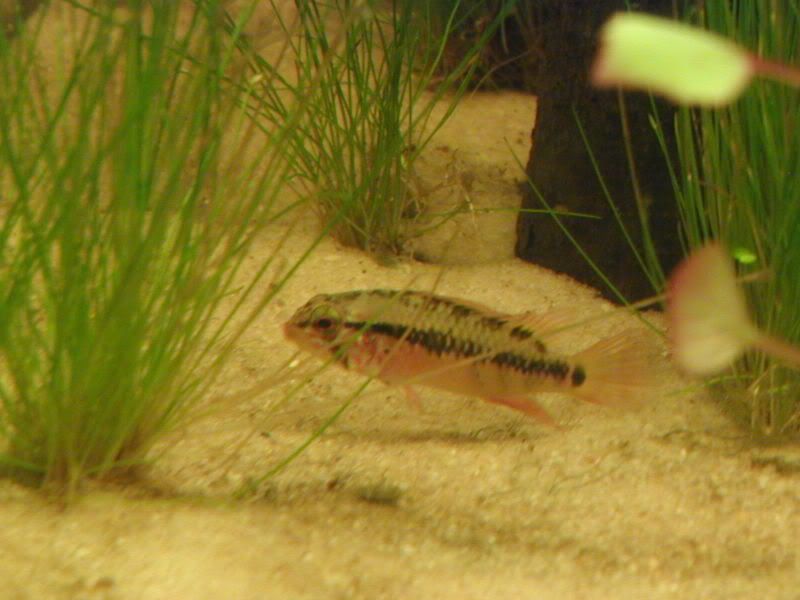 And that Ludwigia is a monster. In 4 days, each stem has put on a foot of growth.
Wish I was a member when you posted this! Would've taken those off your hands since I live in Edison too. How's this tank doing?
Algae Grower
Join Date: Aug 2013
Location: Pradópolis,Brazil
Posts: 27
I wonder how this ended tank. The Ludwigia sedoides can be kept in an aquarium?