Algae Grower
Join Date: Mar 2015
Location: CA
Posts: 13
Endlers and Plants: 1st Planted Tank
---
It's about time I stopped lurking and got some feedback on my first planted tank. First off, sorry for the cell phone pics. One all consuming hobby at a time.
Tank:
Mr Aqua 12 Long
Lighting:
Current Satellite Planted+
Equipment:
Hydro 150 Canister
Hydro In-line heater
Pressurized CO2 with inline diffuser
AZOO aquarium substrate
Fertilizer:
EI Dosing 3x week
Flora:
Flame Moss
Fissidens Fontanus
Anubias nana (petite)
Anubias "golden"
HC
Eleocharis belem
Staurgyne Repens
Alterna Reineckii "variegated"
Alterna Reineckii "Rosefolia"
Ludwiga Repens
Limnophila Aquaticum?
Fauna:
Endler's
RCS
Threadfin Rainbowfish
Oto's
I started this tank in August of last year after having been out of the hobby for a decade. Thanks to the resources available here and on the Barr Report I decided to take the plunge into a full blown planted setup.
August 2014
- Dry start with E. belem, HC and AR "variegated". Misted twice a day to keep the humidity.
September 2014
- HC filled in quickly the E. belem was a lot slow but I may have planted too deeply. paked flame moss into the Ohko stone and spread fissidens on the branchwood.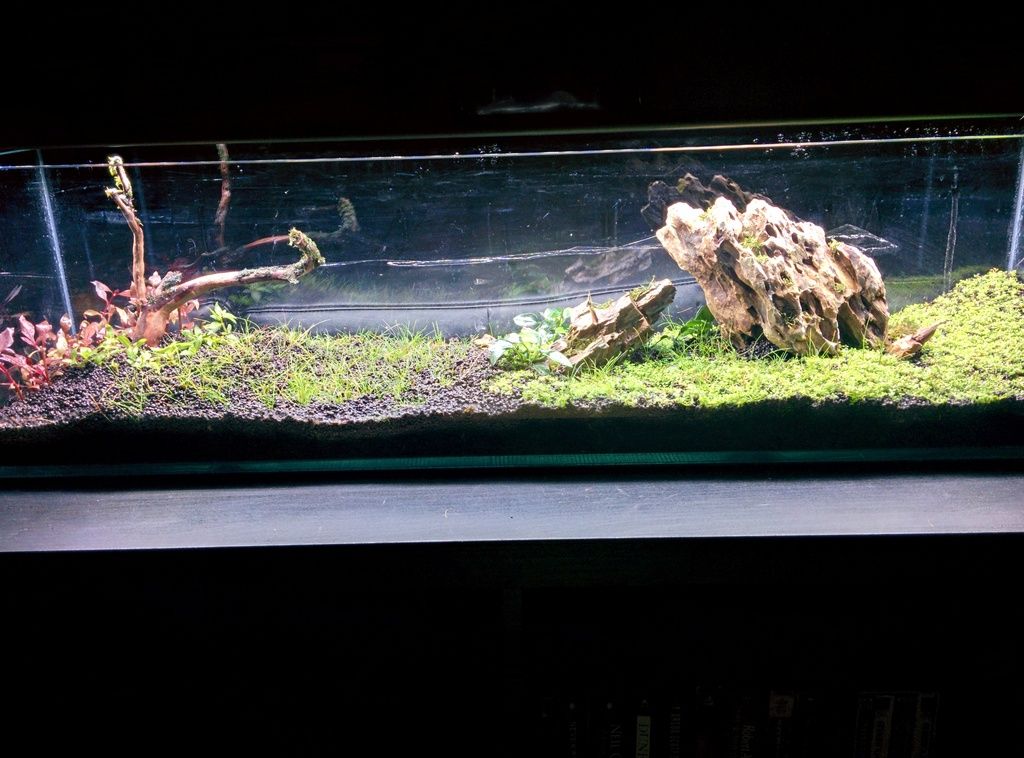 November 2014
- Finally flood the tank with no clouding. Added S. repens right after flooding.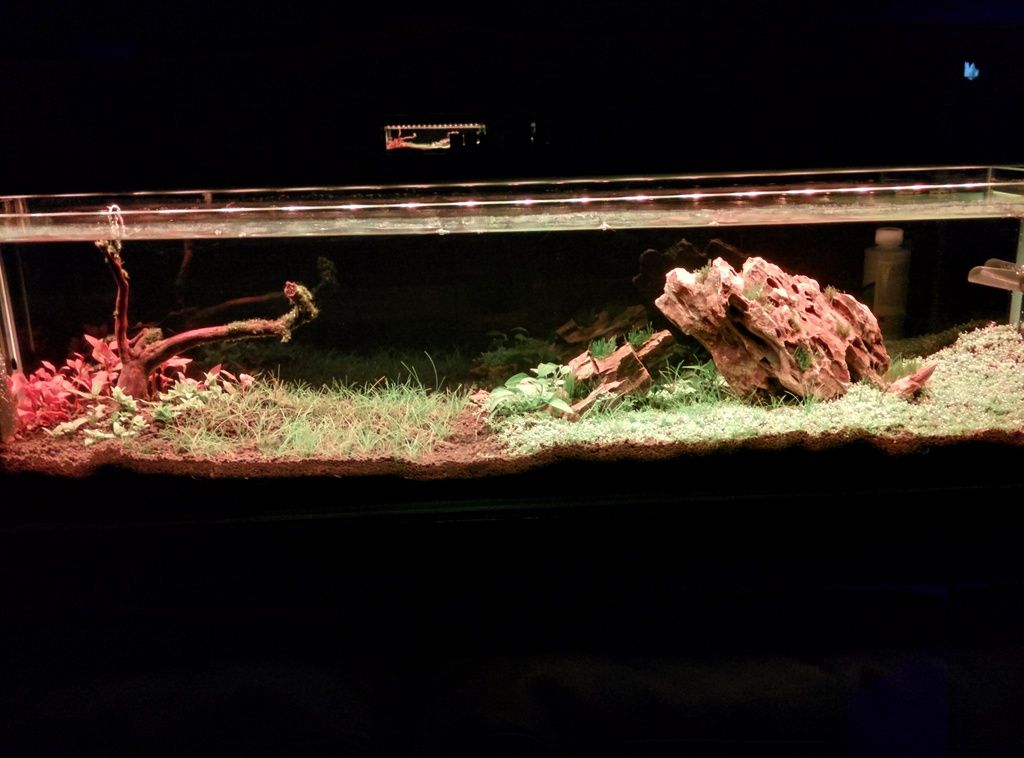 January 2015
- Let the moss go with no trimming. At this point I was not dosing ferts, only excel every day with an 8 hour photoperiod. The clado ran rampant on the fissidens covered branchwood and worked itself into every nook and cranny in the tank.
Feburary 2015
- I added the pressurized CO2 system in the middle of January and started bi-weekly water changes and NPK/Micro dosing (EI).
Front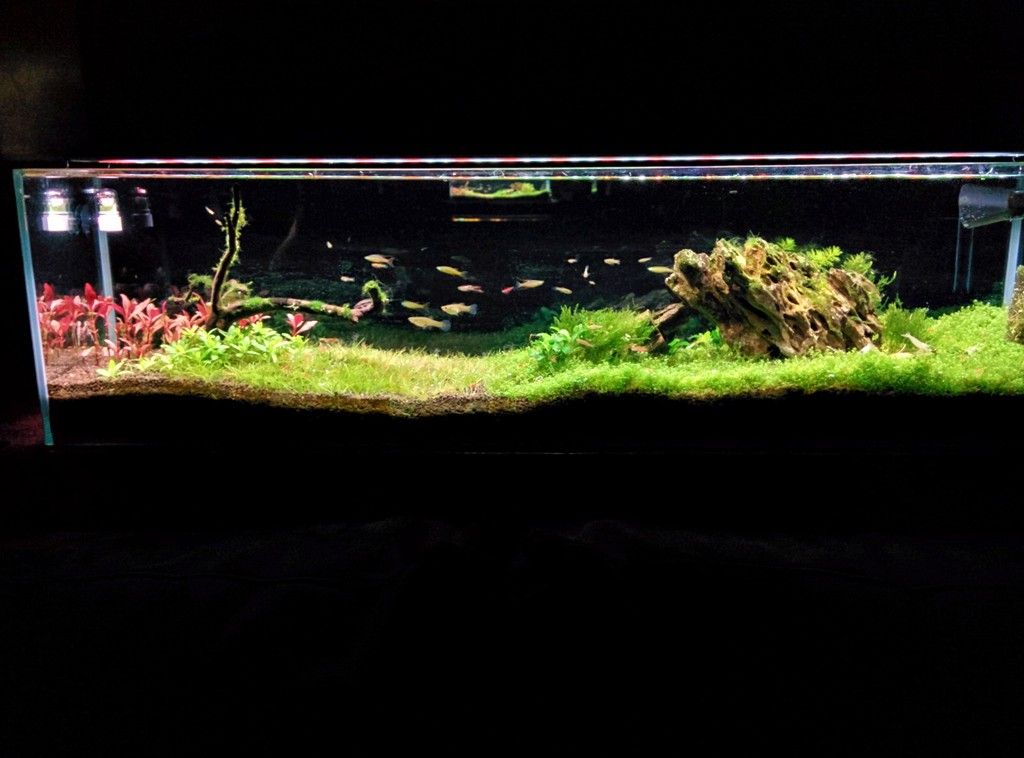 Back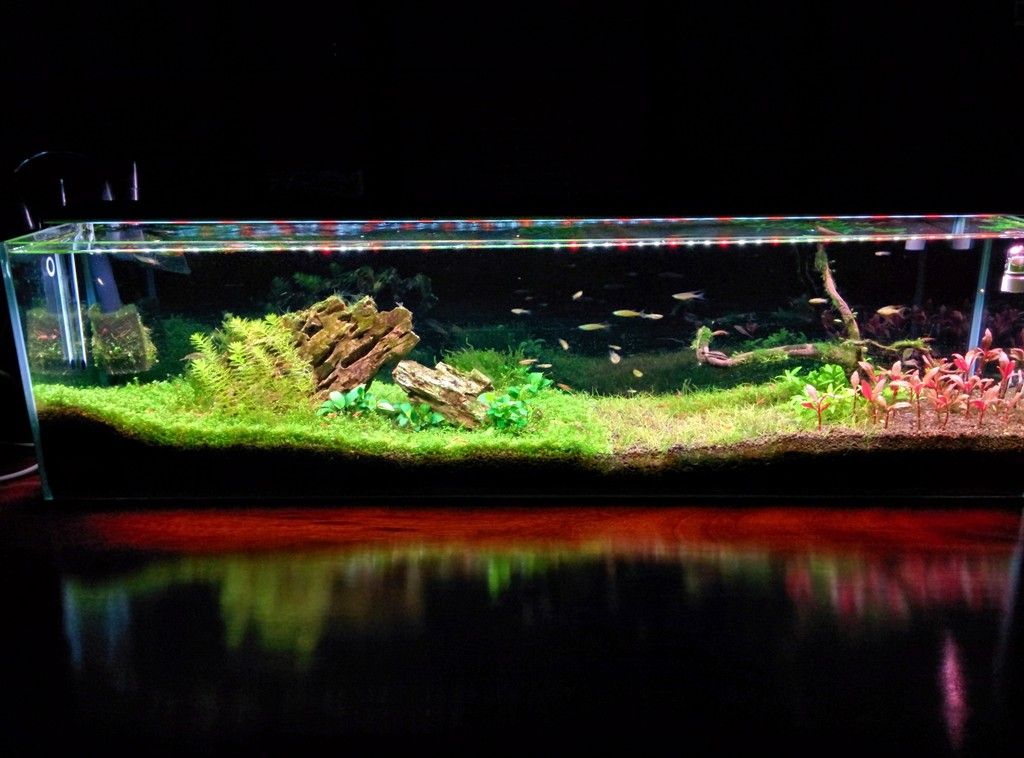 Algae was coming under control and the growing RCS colony did a good job of helping to bring it under control.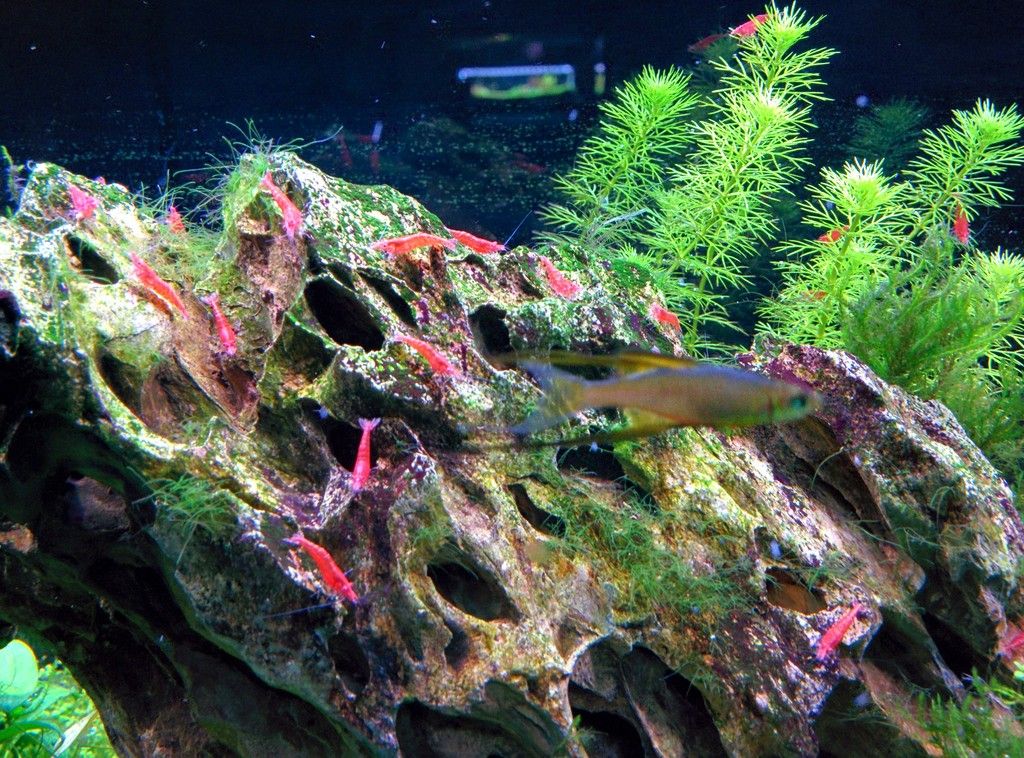 March 2015
- The algae is mostly under control now, regular Excel spot treatments, mechanical removal and steady CO2 have helped signifcantly. The fissidens is finally starting to take off and the AR is growing well. I've been propagating the S. repens heavily and have went through a few minor rescapes since adding CO2.
Front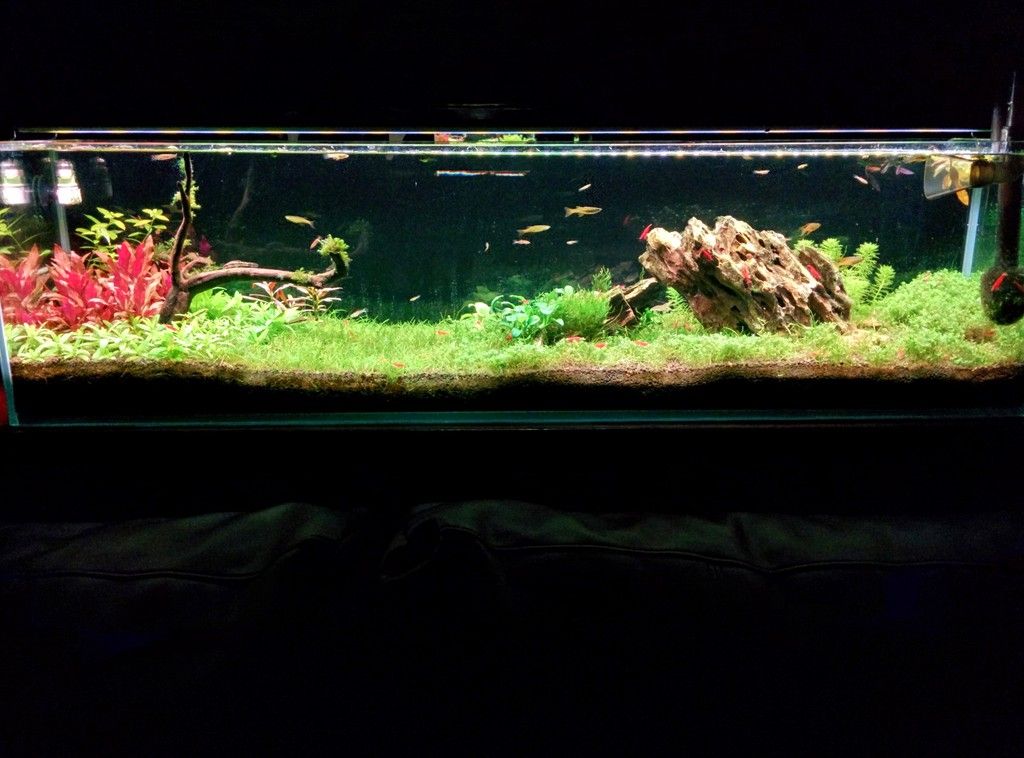 Back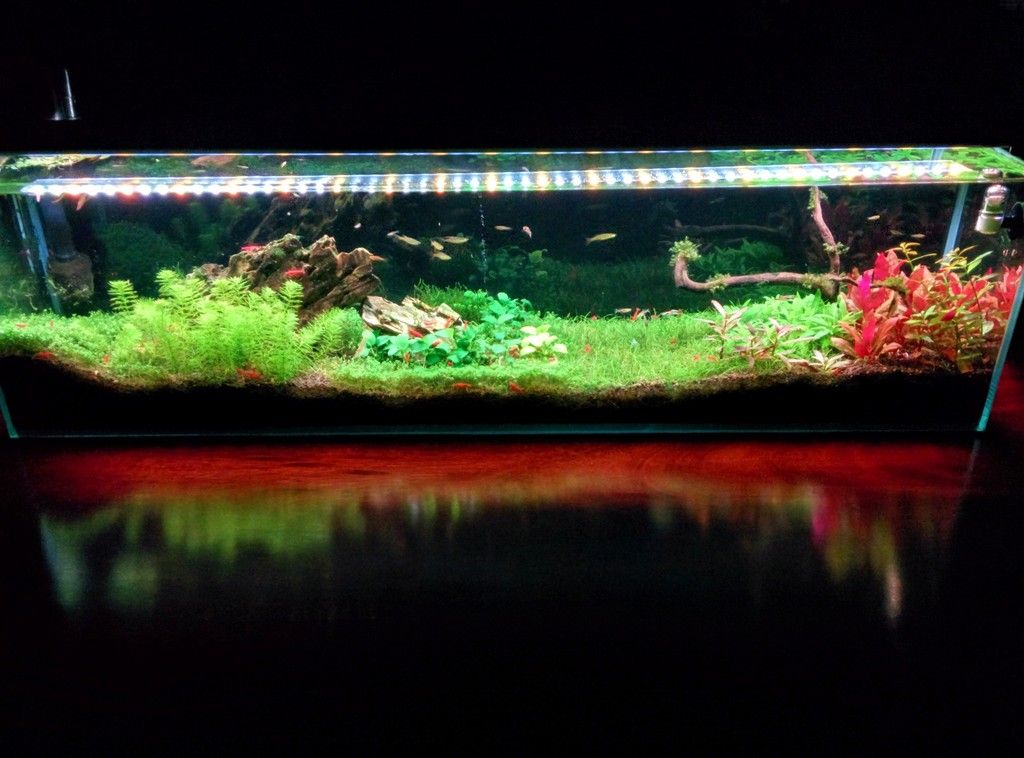 It's been an algae filled ride but slowly the tank is coming into balance. Thanks for looking!