135G New World Cichlids
---
Last summer I celebrated finishing my first year of grad school by spoiling myself with a 135G tank build. It was a fun process from refurbishing the tank, stand, and canopy through to the selection of stocking. Linked below is a playlist detailing the early stages and development of the aquarium.
135G Development Series Playlist - YouTube
The stocking currently consists of a pair of Chocolate cichlids (Hypselecara temporalis), a small group of Geophagus sp. 'Red Head Tapajos', a trio of Heros Severums, a trio of Synplisum cichlids, and a few oddballs. It's a well packed tank and will likely need some residents rehomed as they progress. I figured I could determine which groups would pair off the best.
So far the male chocolate cichlid is the king of the tank. He's already bred a few times with the companion chocolate cichlid however I haven't had success raising the fry. I'll stop talking and show some pictures.
This is a semi-recent FTS. Probably from about 2 months ago.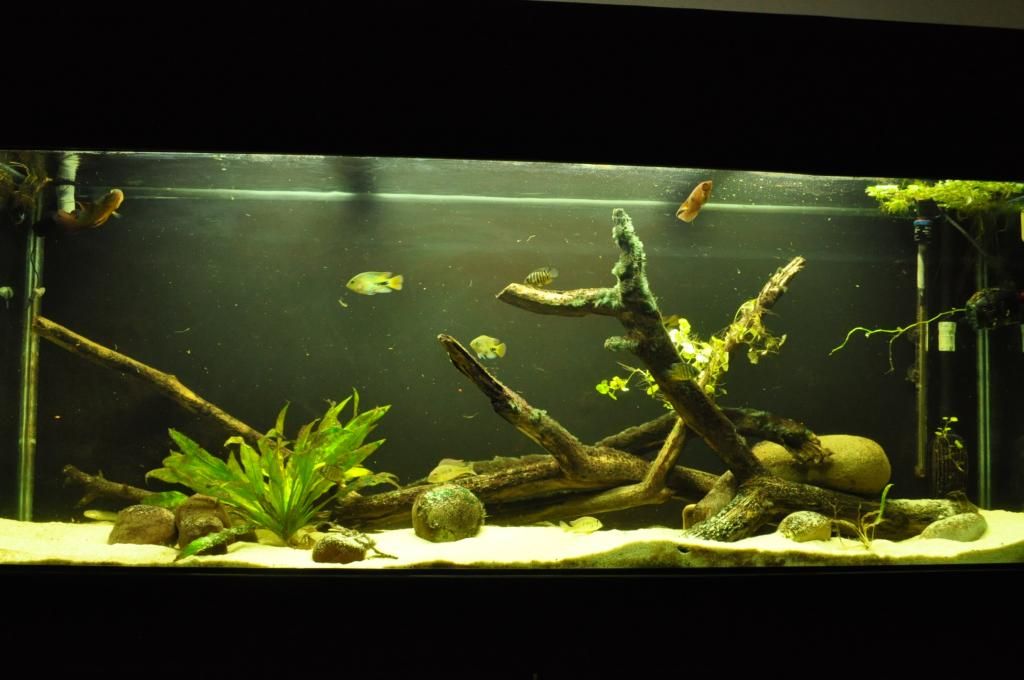 Geophagus 'Red Head Tapajos'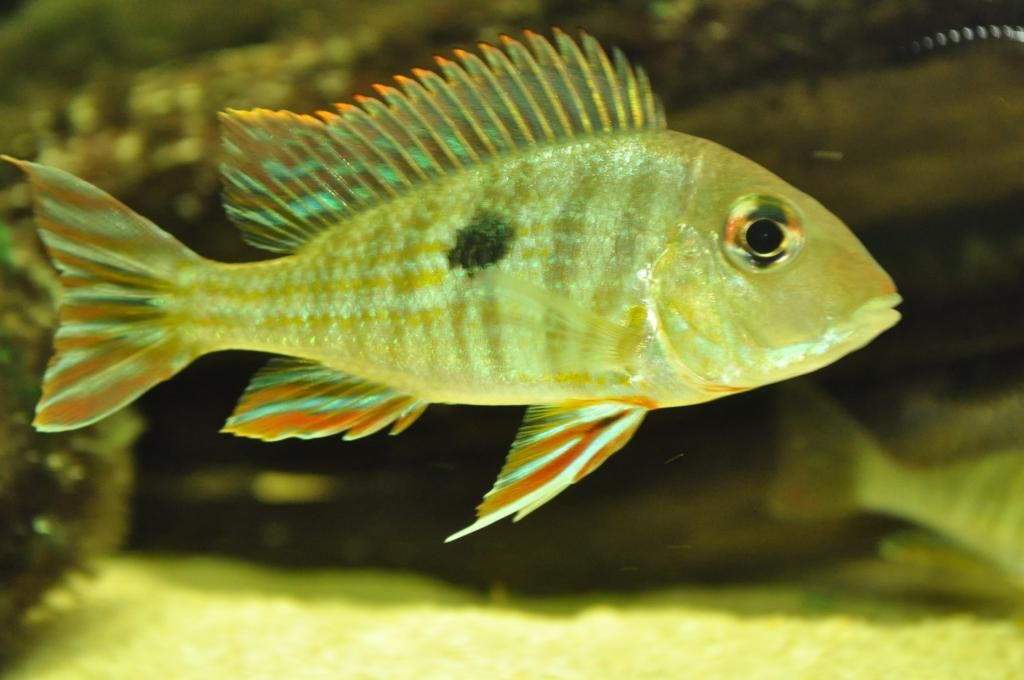 Hershey the King Chocolate Bar I mean cichlid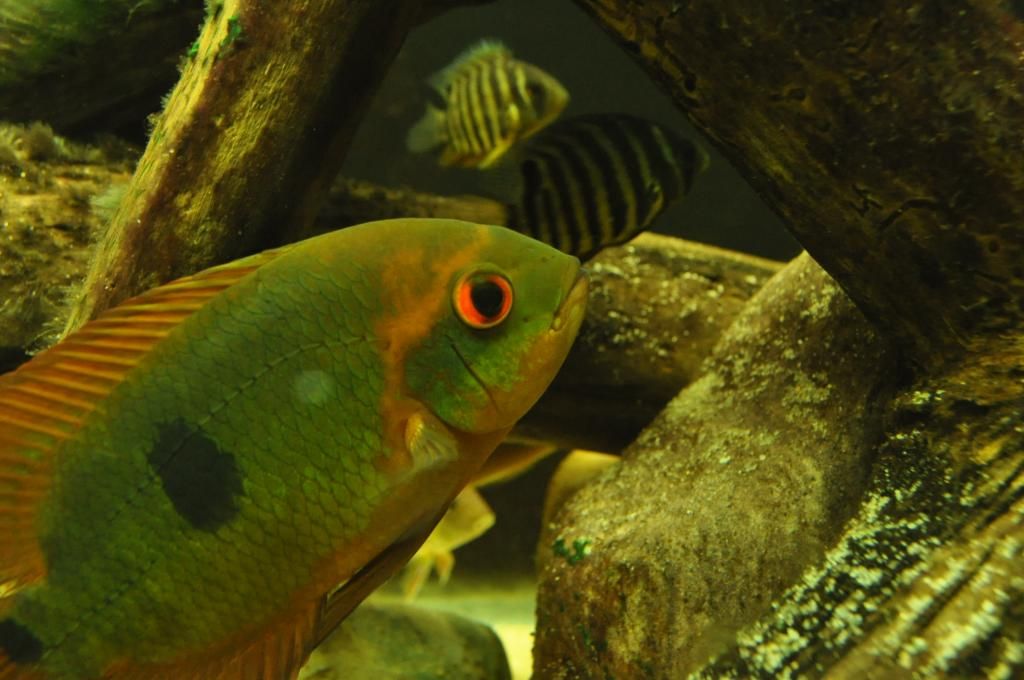 One of the trio of severums. I love these guys. I'd be tempted to do an entire tank of them!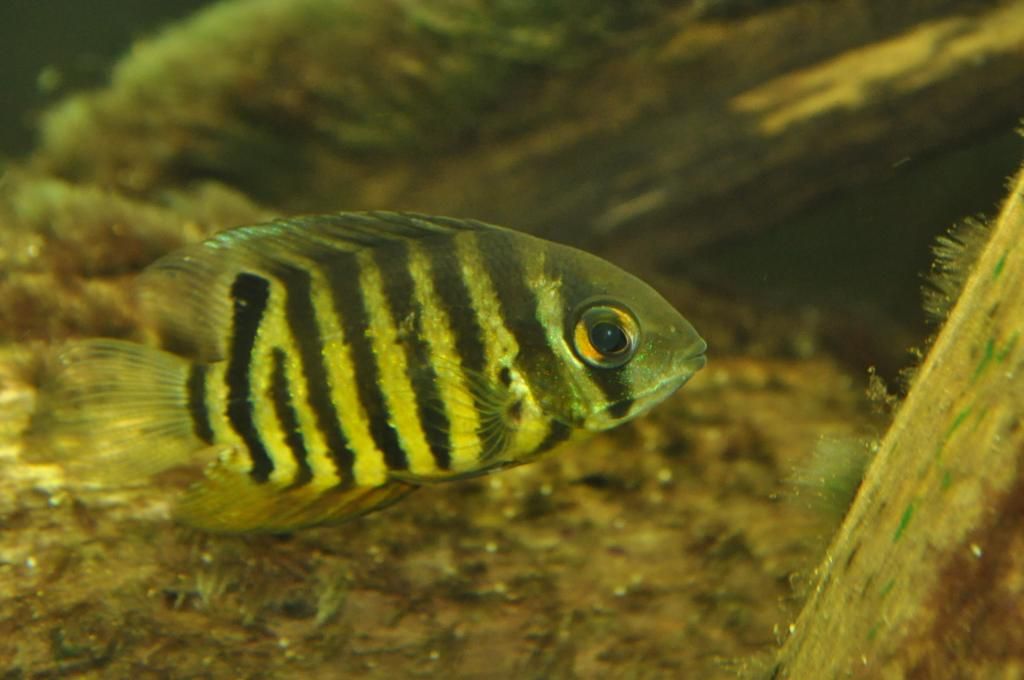 Synplisum - These guys have started showing a ton of color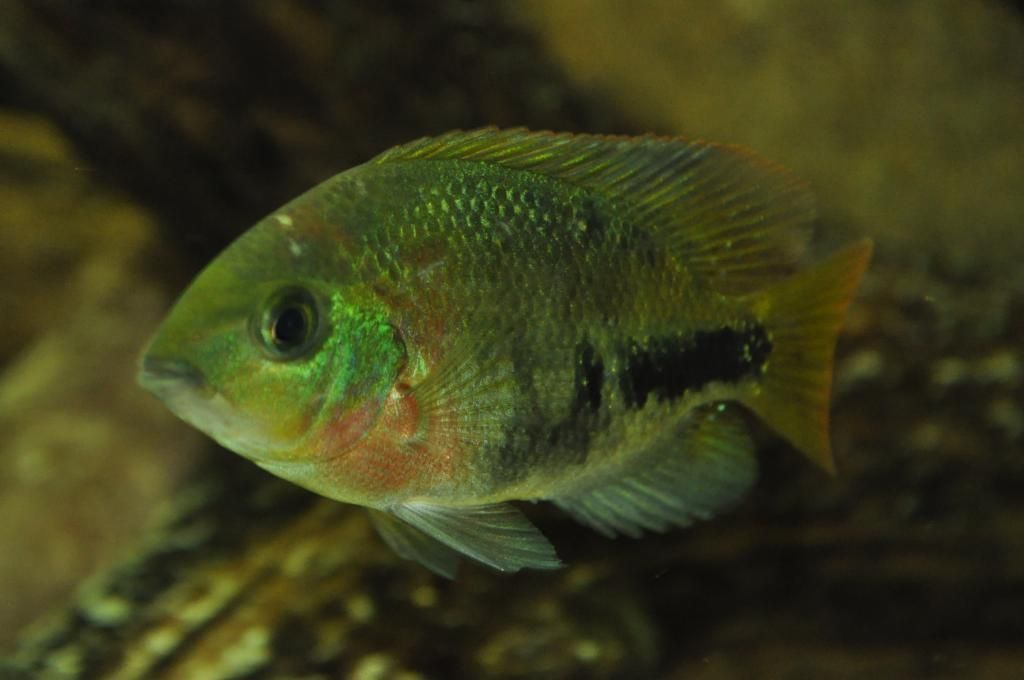 And because I need to show off at least one of the oddballs (I don't have many pictures of them)...here's a shot of the tiretrack eel. These guys are fun to watch.
What other oddballs do you have in there? I think eels are really cool- but I don't have space for any.
Quote:
What other oddballs do you have in there? I think eels are really cool- but I don't have space for any.
I have a Polypterus senegalus in there. His name is scar. He only has one eye because I had him in a growout tank when I first got him. I had a couple of 1.5" Pseudotropheus saluosi males that turned on him. He was much larger but couldn't hold up.
I also have a Polypterus delhezi but he needs to grow some before going into the 135G.
Awesome setup and I am glad to see another cichlid person on here
---
3x75 gallons|2x55 gallons|2x50 gallons|3x40 gallons|1x29 gallon|1x10 gallon
Beautiful fish.

Btw your eel, does it dig into the substrate?