Newbie
Join Date: Oct 2014
Location: Arizona
Posts: 2
50g Dry Start 10/7/14 (56K)
---
Hello everyone! I'm new to the forum and to planted tanks in general. I wanted to show off and document the project that I've been working on for the last few weeks.
Having been interested in planted tanks for a little while, I just couldn't resist when I saw the 50g on craigslist for only $25. :P It did end up needing to be resealed, as some of the silicone was looking pretty worn (I didn't do the most beautiful job, but at least it's 100% watertight). I was then able to rig up the CFL lighting with stuff from Home Depot for about $40 and I was ready to start scaping!
As you can probably tell, I'm a fan of saving money and doing as much DIY work as possible, but I didn't want to skimp on the substrate so I ended up going with aquasoil. I was able to find all the hardscape near my house!
After a lot of research I decided to try a dry start for a few reasons. I most likely will not be starting out with CO2, although I may add a system later if the tank needs it (I may dose excel in the mean time). Because of this, I wanted to give my HC a good chance to get established before I deprive it of CO2. Also, doing a dry start will give me some more time to save up for, and decide on, a good collection of plants for the final planting.
So without further ado, here are the pics: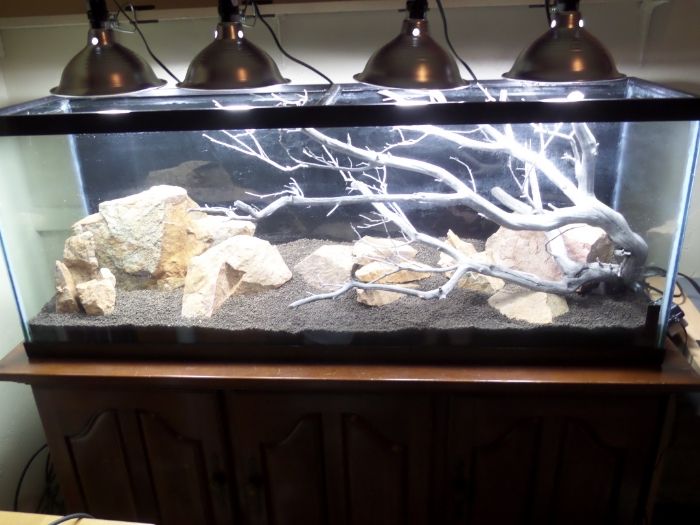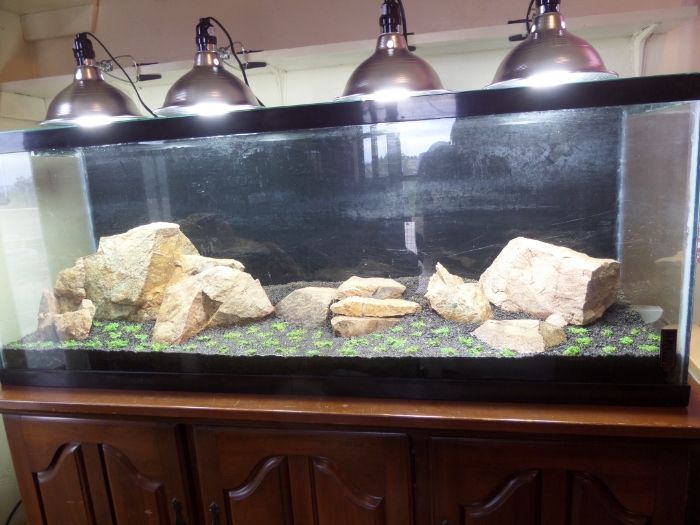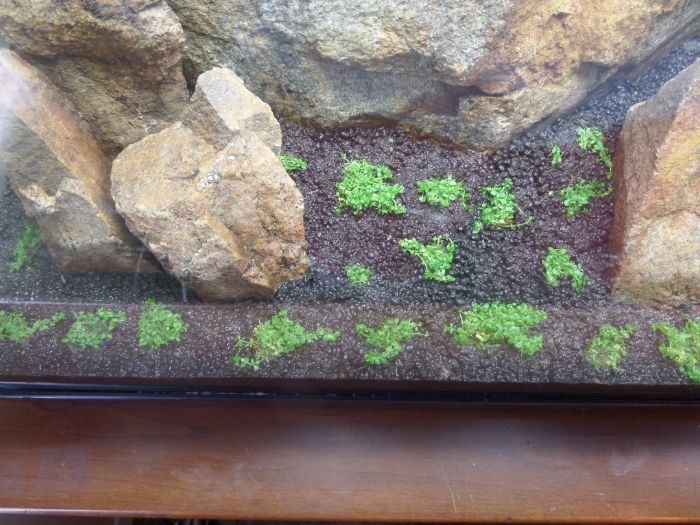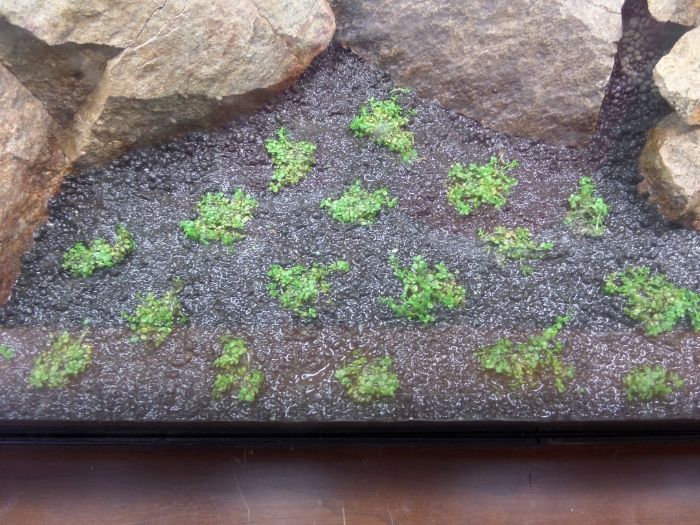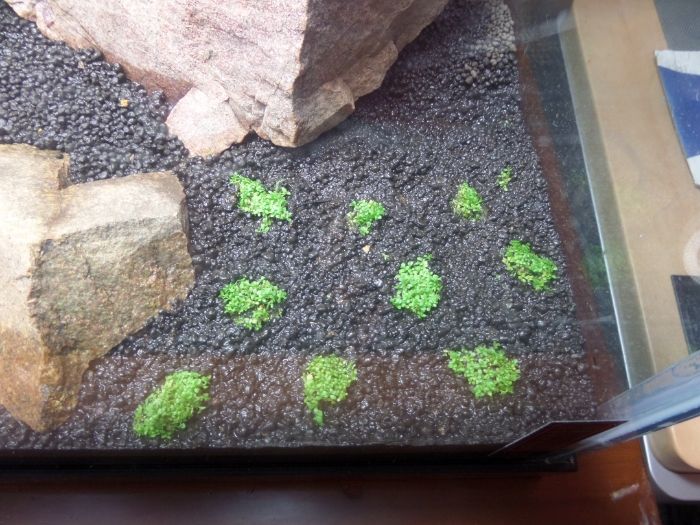 I'll update the thread weekly with progress. Any comments, suggestions, or questions are welcome.
-Harry
---
Last edited by SurlySquid; 10-08-2014 at

07:16 PM

. Reason: Added photo
If you are going to do liquid carbon and like to save money, get yourself a gallon of Metricide 14.

Off to a good start!
Newbie
Join Date: Oct 2014
Location: Arizona
Posts: 2
Hmm, I'll have to look into metricide 14, thanks for the tip!
I also found a picture with the manzanita that I'm going to add back in when I flood the tank.