Algae Grower
Join Date: Jan 2008
Location: Canada
Posts: 9
New 20 opinions and ideas please
---
I've just recently had some Old Blackwood delivered, thanks AFA, and I've decided to make my 20 in the nature aquarium style. I have flourite black for substrate and an eheim canister filter. The light is 28 watts, 14 of colourmax and 14 of 6700k, for now. I do plan on pressurized co2 in the future but none for now except for some excel.
Any tips and opinions would be appreciated.
Please excuse the photo quality as I am still learning that part.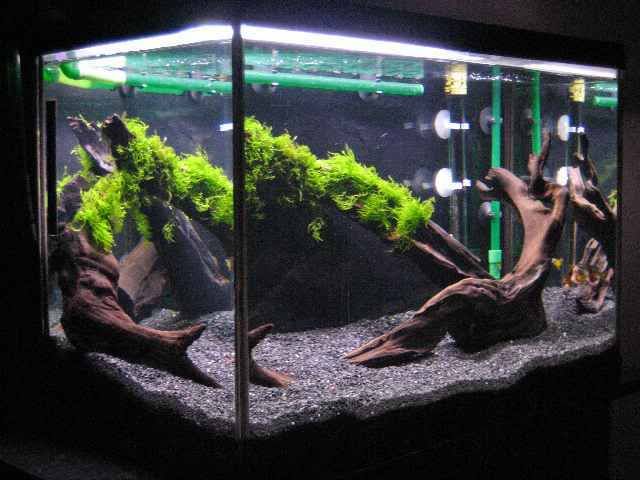 Planted Tank Obsessed
Join Date: Nov 2007
Location: Escape from NY
Posts: 447
First, welcome.
Second your definitely going to want to double your light wattage for co2. Check this out for low light plants
http://www.plantedtank.net/forums/lo...ht-plants.html
I'm not too good at aquascaping but there are allot of people here who are. Just do some searching here and you should find just about all the answers you need. So far your off to a nice start, Good luck..