Algae Grower
Join Date: Aug 2007
Location: Kansas City
Posts: 147
??How to change to Dutch Style??Minor Rescape
---
Please read 4th Post
After getting allot of new plants from fellow members, and getting a new piece of driftwood, I finnally did a minor-quick rescape. Its very cluttered right now, but I plan on sitting down and drawing up plans for a new scape. What do you all think?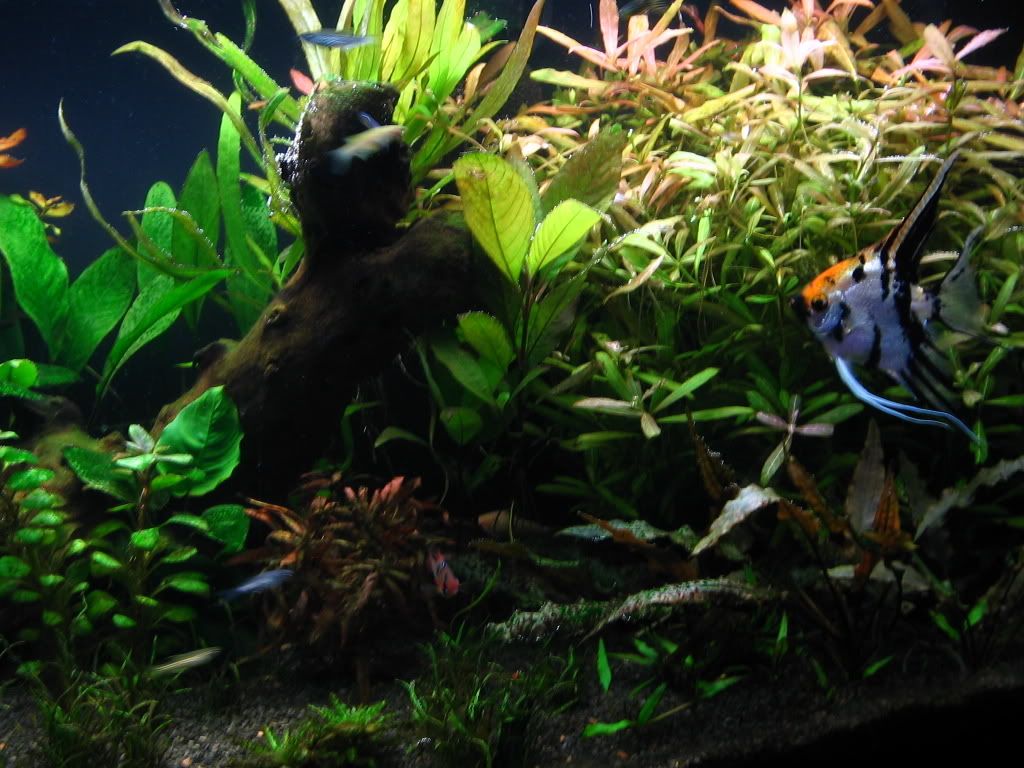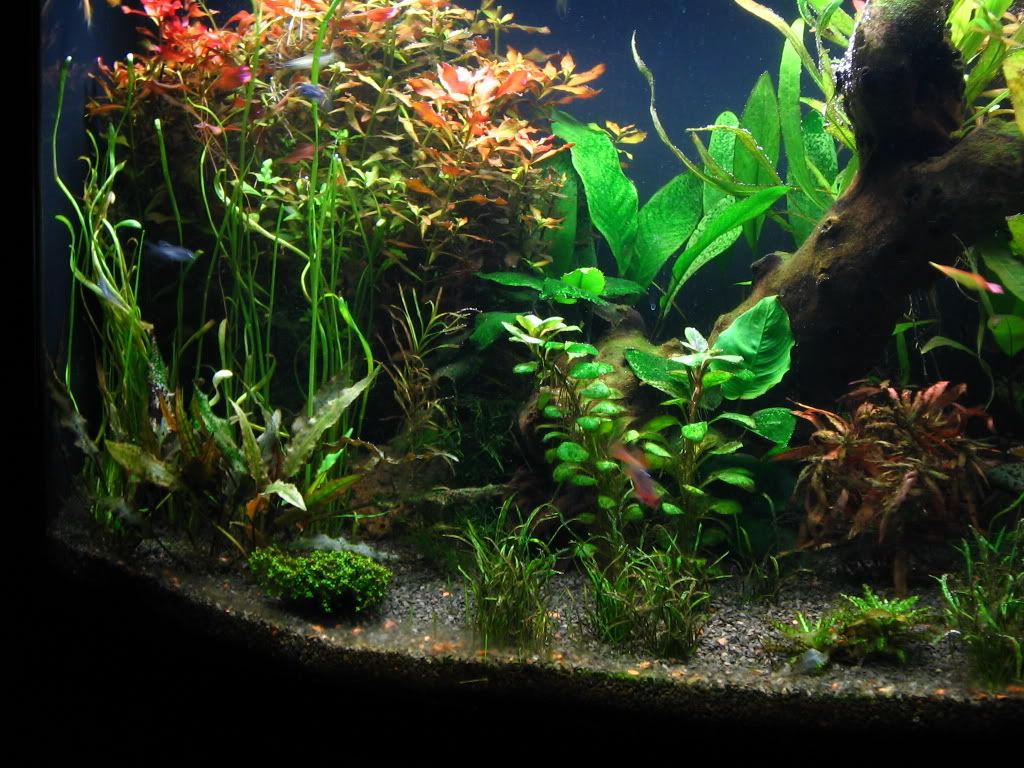 ---
Last edited by mnellis3023; 01-08-2008 at

01:35 AM

.
Algae Grower
Join Date: Aug 2007
Location: Kansas City
Posts: 147
Also, I have a question thats been bugging me. Twards the bottom 1/4 of the tanks glass, I constantly get brownish green algae build up. Is this common? Also, on micro swords and larger leaved plants Im getting green spot algae. How can I defeat this problem.

Also, Can anyone tell me whatthe long narrow leaved plant to the back right of the driftwood, next to the sunset hygro is. The person that I got it from said its a type of hygro but was not real sure.
Looks really nice
The brown algae might be diatoms, watch out for ammonia spikes. Is it slimy and easily wiped off?
Green spot could be a phosphate deficiency in the water column.
The narrow plant is Hygrophila corymbosa, maybe 'Siamensis' or var. salicifolia, could even be H. angustifolia, there are quite a few Hygro species that can look virtually the same under different conditions.
Algae Grower
Join Date: Aug 2007
Location: Kansas City
Posts: 147
Going Dutch
---
Ive allways liked the look of "dutch" style aquariums. I think I finally decided that when I do my next rescape Im gonna go for the dutch style. What can I do to make my tank more dutch syle. My first thoughts were to add more stem plants of different leaf structure and color. Please be specific, like where you would move plants, what plants you would add and what plants to get rid of.