Actually, here's a quick photo of the tank right now.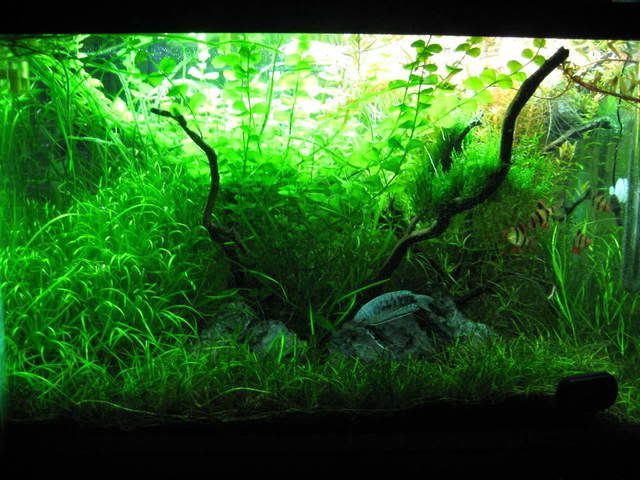 whoa tiger barbs and blue gourami. do you have any problem with those?

you need trimming.
They actually get along very well. I've had them together for a couple years. I do need to trim....badly. It grew out while I was away for 3 weeks. I plan to do that later this week.
Planted Tank Obsessed
Join Date: Dec 2007
Location: Fort Worth, TX
Posts: 485
Definitely some very nice growth for 2 months!!!
It's looking good, but I can't see any fo the rocks
I finally did a trim yesterday. Here are a few quick shots. I still have a bit of rearranging to do. Let me know what you think.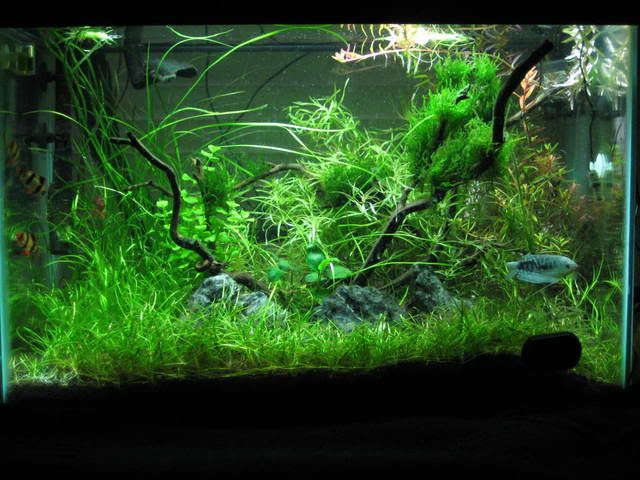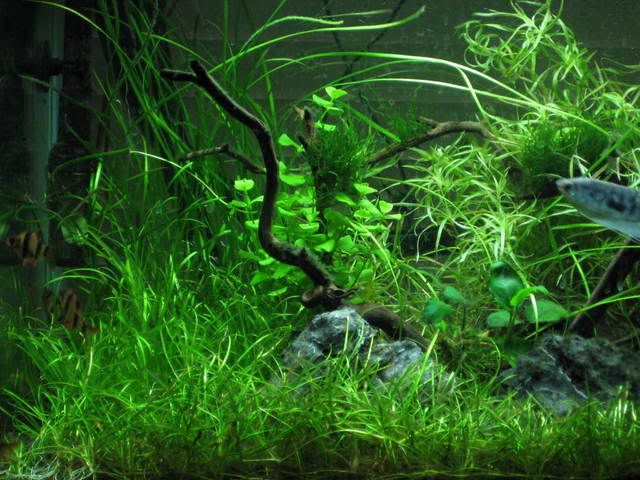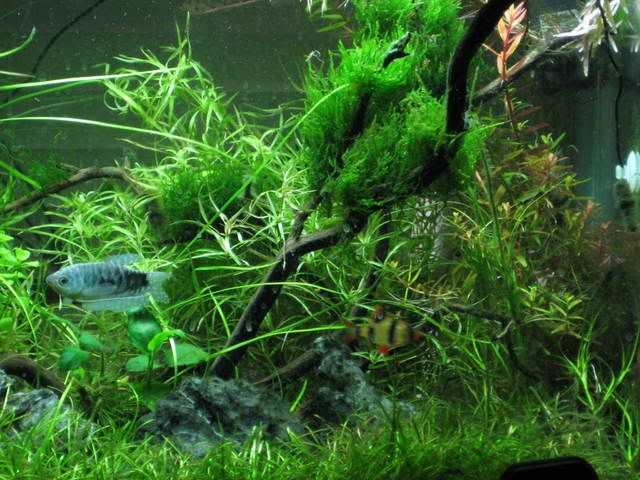 Here's an update for this tank. I ripped out all of the val. nana, as it got all BBA infested when I had a CO2 problem. I replaced it with some didiplis diandra, which is still very short, so you can't even really see it yet. I added a few small pieces of narrow leaf java to the manzanita, and threw in a couple stems of hygro angustifolia that I received as an extra with a plant order (I didn't really have anywhere else to put it yet, so for now it's in here). I have started spot treating the BBA with excel to kill it off before I remove it. My CO2 levels are back in order, so that should take care of it. Sorry about the ugly powerhead in the front. I just added it to increase circulation while I try to get rid of the BBA. As always criticize away!
FTS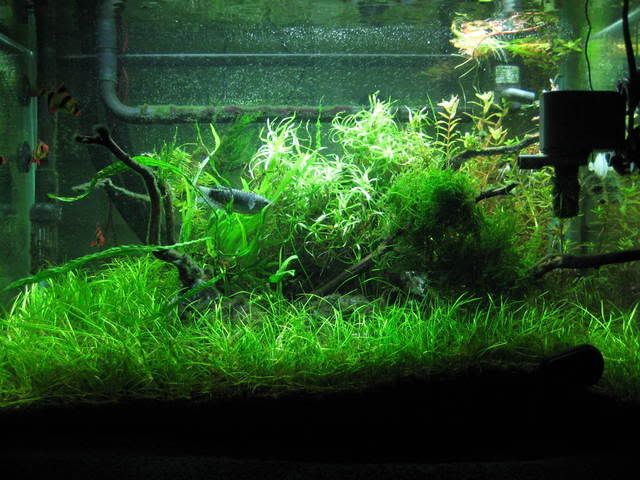 Left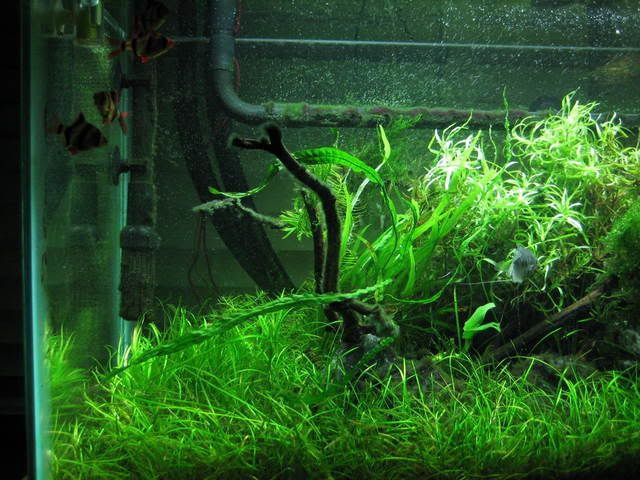 Right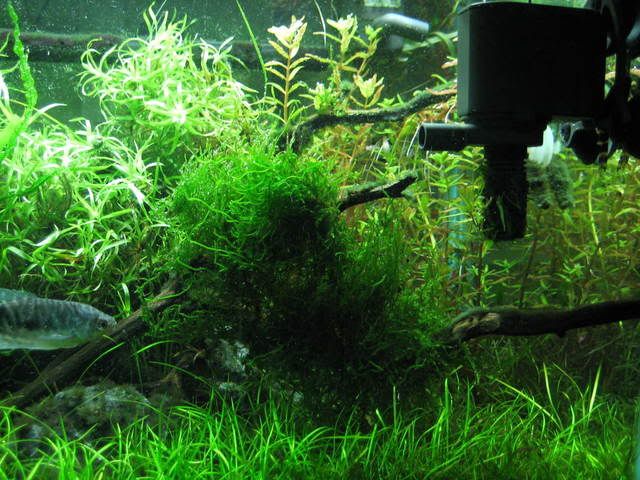 Some nasty BBA turning purple from excel
Here's a quick shot of this tank now. Excuse the dirty glass and general messiness of the tank. I recently got things (flow, co2, ferts) back in order and just moved some things around. I am also growing out some rotala nanjenshan on the left side (from a few small stems). I just trimmed the fern way back, so it is just now growing back in. I still need to re-arrange the stones, so they will be more visible, and I need to clean those pipes of some leftover (but luckily dead) algae.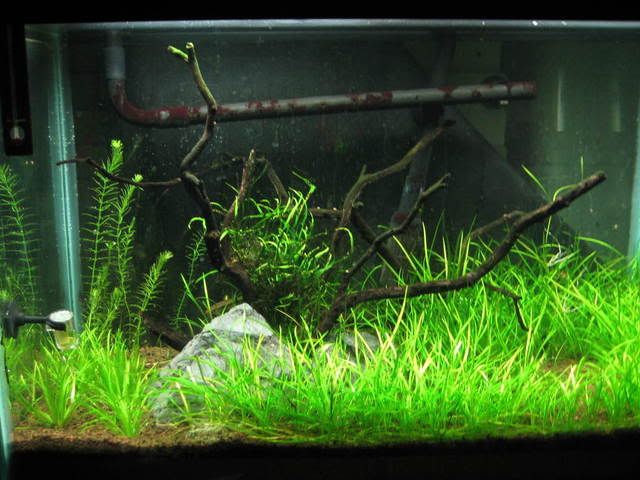 Planted Tank Obsessed
Join Date: Dec 2007
Location: Fort Worth, TX
Posts: 485
Wow, pretty drastic change. Still looks good, but will definitely look better once everything has grown back in a bit.

Nice job.