54 Gallon Bow/Corner
---
After being out of the hobby for several years, I thought I would start up my 54gal bow/corner. Put in some eco-complete and an old piece of drift wood. I have used the drift wood several times in my tanks, but of late it has been back outside. I put in bleach water for a day and it seems very clean.
I am running a Fluval 404, a 5watt Tetra UV, DiabloCanine CO2 reactor, Milwaukee PH controlller and Finnex lighting. Currently two Ray 2s, but soon to be one 30" Planted + and one 24" Ray 2.
I have a nice plant package coming this week from H4N (HAN), as well as a stainless filter guard.
My plan is for tank raised cardinal tetras, Celest Pearl Danios and several types of shrimp. Possibly an L144 pleco and some ottos. I will be waiting for 6 or so weeks til I add anything other than plants.
I can already tell that having glass on the top of tank reduces light penetration.
Here are a few setup pics: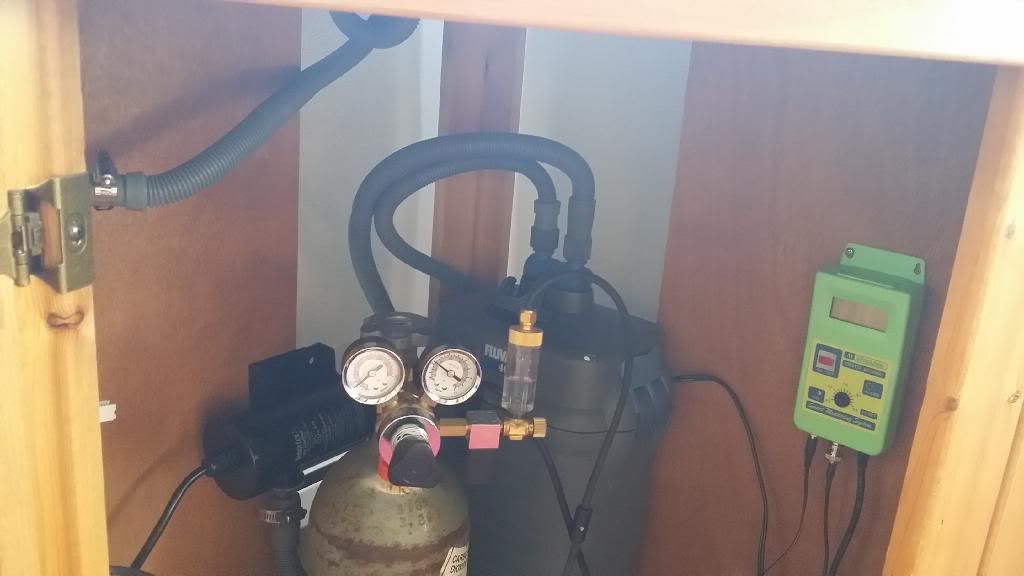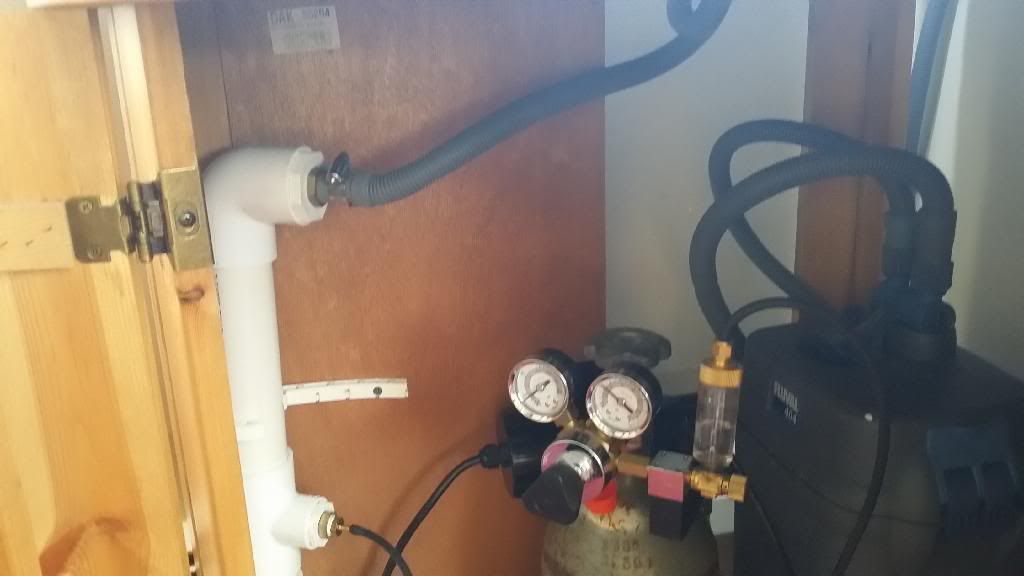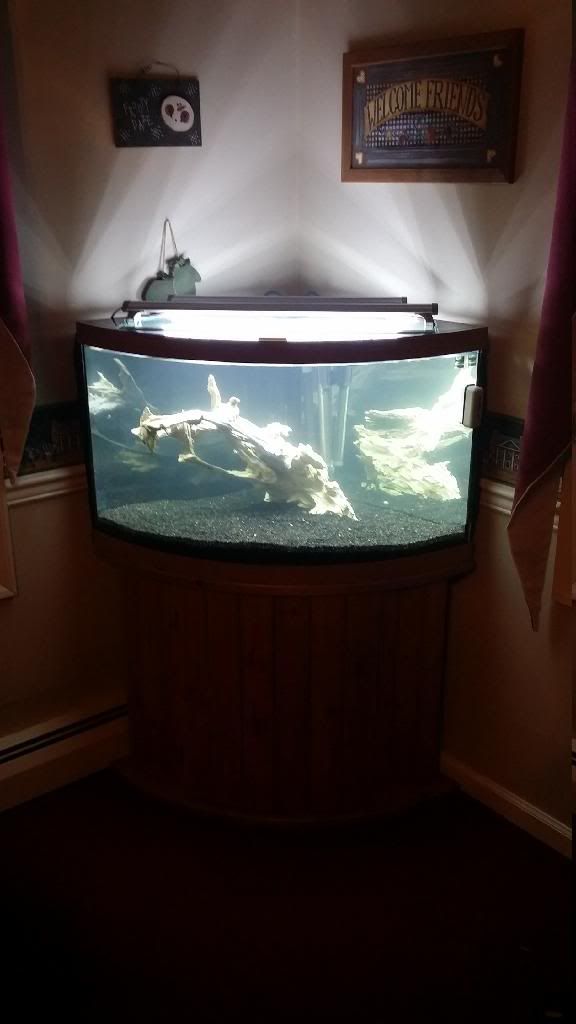 Planted Tank Guru
Join Date: Jan 2006
Location: Charlton, Mass
Posts: 4,901
Looking good!
The plants should fill that nicly!
I don't think I've seen a planted corner tank before. I'm about to get another order from h4n as well (when I 100% what it is I want lol)

This should be good though.
Did I make a big mistake??

I took this large piece of driftwood, placed it in a large cooler of hot water and about 1.5 cups of clorox. let is soak for 24 hours. Rinsed it off and placed it in the tank and added water. I did add a great deal of dechlorinator, but water seems to have a yellowish tint. The clorox was non-scented, so no additives.

Last night i took and placed three large bags of charcoal in the Fluval 404 lower compartments. Hoping this helps.

Thoughts??

Thanks,

Ted
Algae Grower
Join Date: Sep 2013
Location: New Westminster
Posts: 74
Driftwood contains tannins which will leach out and color the water. If this is what is happening then it is harmless to most fish. It does lower ph a little bit. It will go away eventually with regular water changes. How are the fish doing? Are they acting normally?
---
Korya, New West - B.C. - Canada
75G Community Planted Tank
Turquoise Rainbows
Panda Corys
Rummy Noses
Neons
Clown Plecos
Albino BN Plecos
CO2
This particular driftwood was in a previous aquarium for 3 years. It then sat outside in the weather (central PA) for three years. I then did the clorox soak. Do you really think it is tanins at this point?

There are no fish or plants yet. Plants will be here this week. Fish in 5-8weeks, depending on cycle.