Planted Tank VIP
Join Date: Oct 2002
Location: Lebanon, CT
Posts: 4,939
Great job...I love the change. Adding the background also helps define it....nice looking tank !
I love it! I can see the Dutch infuence.
---
Robert Paul Hudson
RAOK Club #1
Kindness like love is unconditional
That is gorgeous. Looking at your original 10/08/07 before the rescape compared to today's is also a night and day comparison.
Well done!
Your tank is looking good man!
Quote:
Originally Posted by Minsc
Quote:
2 months later: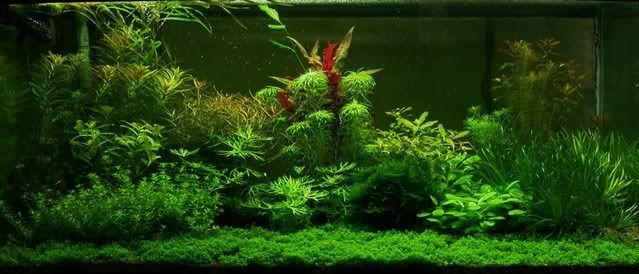 Lots of Co2, good lighting & healthy plants.....absolutely beautiful! Well done Minsc...Well done!
---
The
穀精 Junkie
Thanks for the kind words everyone! I've learned a lot from this tank, and I'm quite proud of it. I wish I had a couple more months to fine tune it, I still can see a lot of room for improvement. However, it will be broken down next month when I move across the country to Portland.
Maybe I can convince someone with real photography gear to come by before then, and I can show of some pictures that actually look decent
One final update before the tear down. I had my father-in-law swing by with all his fancy equipment...
That is him, not me
We ended up taking off the light fixture, adding diffusers to the flashes, and draping black fabric over nearly everything to minimize reflections. Eventually we even ended up with some nice shots.
I'm keeping the equipment-less shots for this years ADA and AGA contests, but I can show some of the others.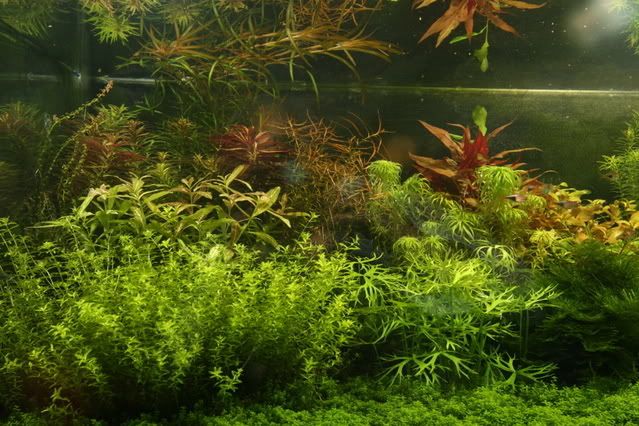 Thanks for looking
This tank would not have been possible without APC, TPT and the Barr report.
I had a blast with it, and hope to have something better to show off in a few months!
Good luck with the move.
---
RIP - 55g - Eheim 2026 and 2217 - DIY CO2 reactor - Turbo Twist 3x - Tek Light t5 pendant w/ 2x54 6500k - ecocomplete mixed with Red Sea florabase.
"Better to be shot out of a cannon then squeezed through a tube" - HST
professional photography...