"The Green Corner" - 37 Gallon Tall.
---
Hello there.
This is my journal of setting up a 37 gallon tall planted tank.
Equipments:
- Marinelane 37 gallon tall , 30"W x 12"D x 22"H
- Finnex ray II DS 30 inch.
- Sunsun Canister
- Diy co2
- Organic choice capped with BDS
No idea of fish and plant yet, still considering. Plus that i'm leaving for holiday so i'll have more time to consider about plants.
Here is the hardscape.
I came up with this first
Then things actually dont look like what i have imaged but its just to give an idea anyway.
Tank with eggcrates
I then used the rest of the eggcrate to create a slope
Dirted the whole tank, I will let it "mud" till tomorrow before i cap with sand
Just got back from the holiday and its now time for me to get back to this boy. Here are the pictures of the subtratre and hard scape with equipments. Im debating on the foreground plants, either glossostigma or stargrass.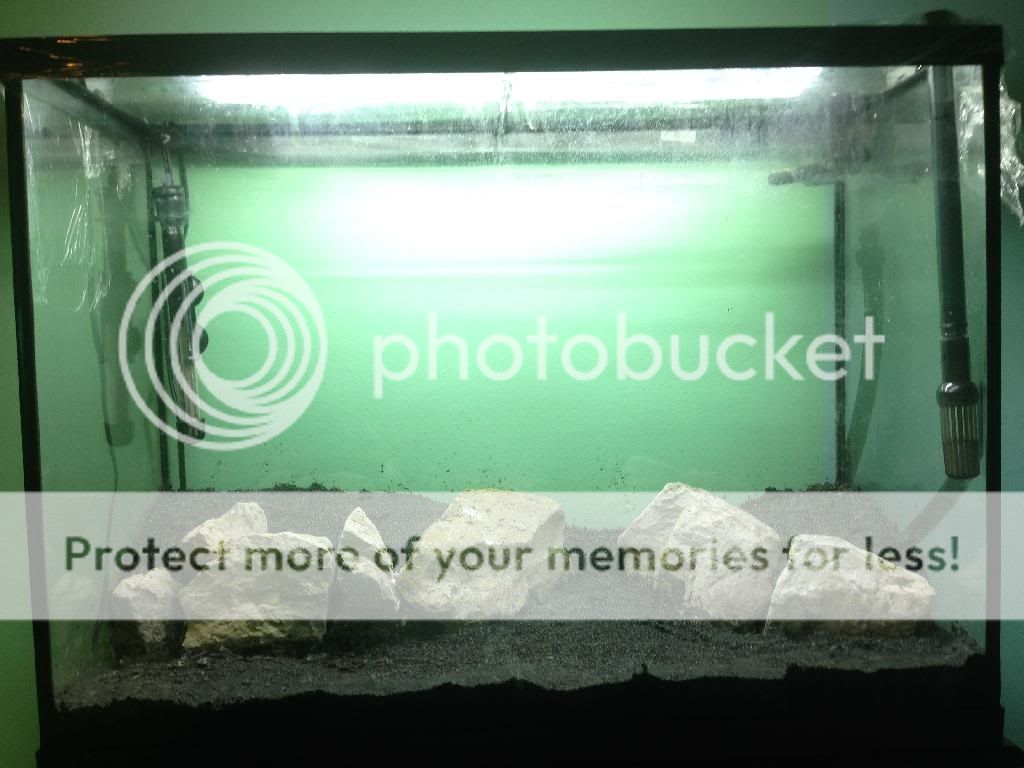 Finally got time to continue setting up this tank. I had the glossostigma and ludwigia red in for so called short period of dsm. Some of the ludwigia reds were metling badly but they will soon come back. Filled in the water and some plants today!
Sorry for the tiny bubbles :d. Here little top and bottom front views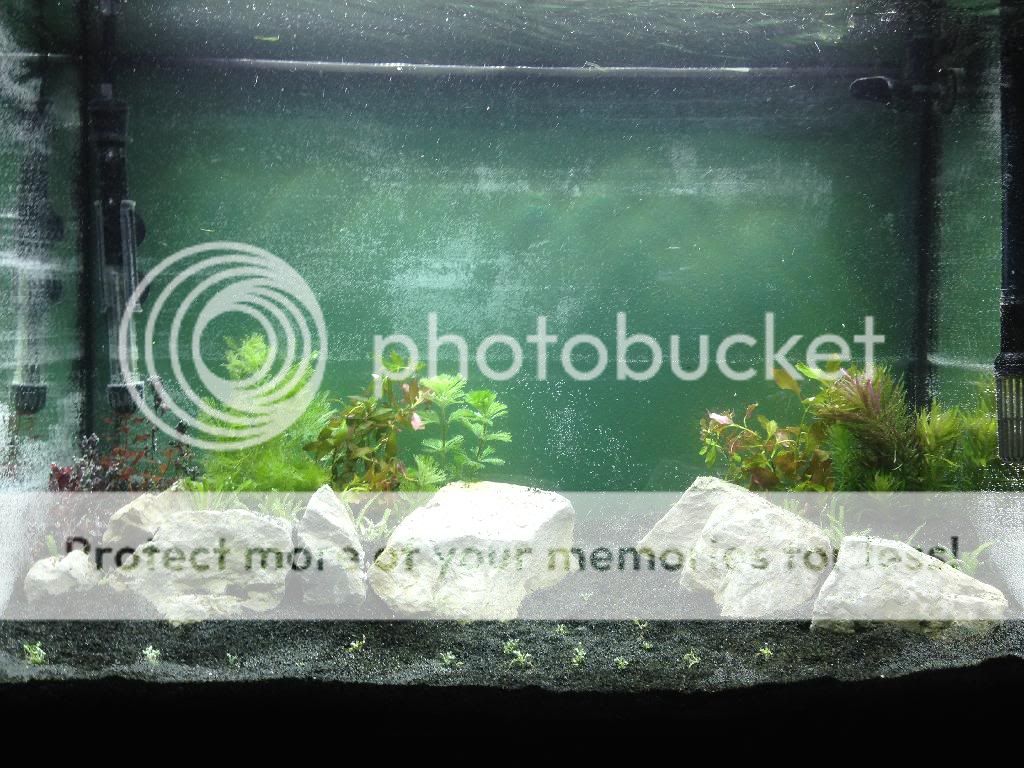 I will be adding my old diy co2 from the 55 gal to this tank since i already have the 55 a pressured system.
Added more plants and some fish. Dont worry about the angels, they will be here temporary only. Ignoring them, i have 1 neon tetra and 3 flame tetra right now in here, any suggestion? More neons?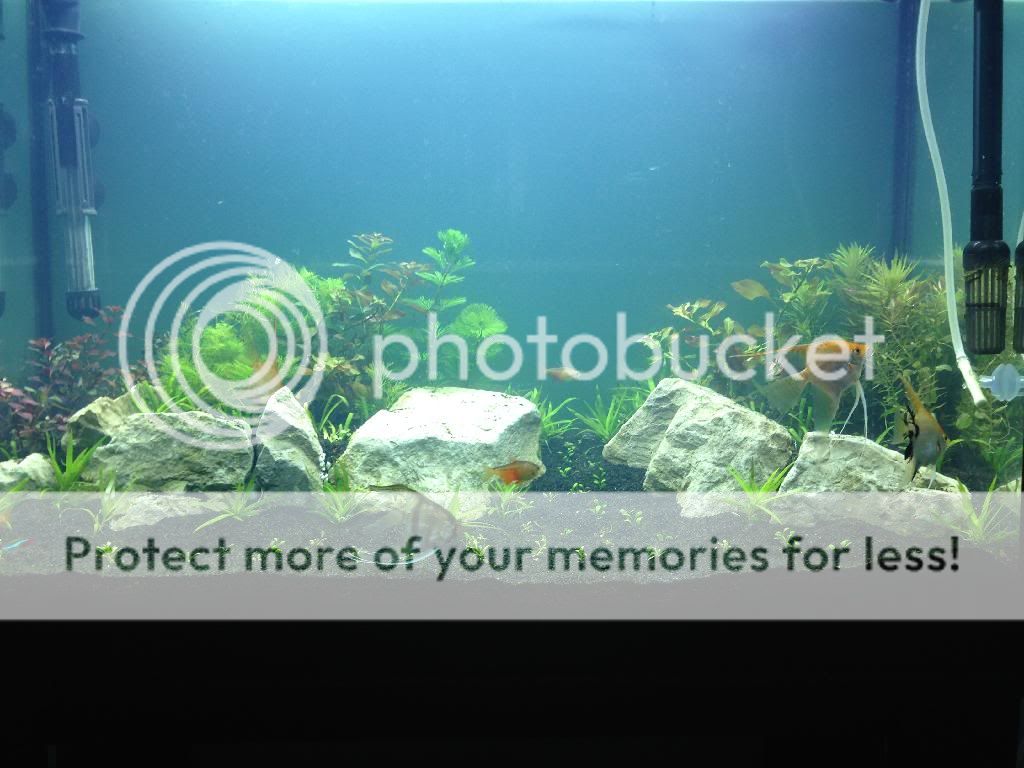 Algae Grower
Join Date: Nov 2013
Location: New Zealand
Posts: 21
Looks awesome! It'll be great once the plants grow more. I would definitely add some more neons, and more flame tetras. Both fish will be happier with schools of about 6 or more. Do watch out that the angels don't see the tetras as snacks though! Good luck.
I think i will stick with the neon, the flame tetra with a school will out grow this tank lol
Little update on the tank.
- The angels are still gonna stay in this tank for an other week.
- added 5 neon tetra
- adding diy co2 soon
Plants are growing at medium pace but i'm happy to see some of the glossostigma side shoot
Did a bit a top trimming on those stems
Update:
- took out two of the angel and had them in the 55. I figured one is really being aggressived to those two but did not touch the 4th one. And it turned out they are really a pair
- found eggs today! Though, i dont know how im going to do water change this weekend as they have laid the eggs almost all the way to the top of the surface on that filter intake.
The two aggressive angels were probably being protective because they were about to spawn or just did.
1 month update:
- The tank is now running 2x 2 litter bottle yeast co2 instead of 1. Change one every 2 - 3 week.
- Had diatoms problem but now it's all gone ( after 2 weekly maintenance)
- Reduced the dose of NPK and Trace on this tank since i think i found the balance of this tank. Dosing 5 ml of my 500ml bottle npk and trace on this. The solution is mixed for the 55 gallon with the dose of 25ml a time.
- Removed the L. red sp as it is going to turn green in this tank. Move the ludwigia narrow leaf to the left corner.
- Decided to give up on glossostigma carpet on this tank as it grows super slow and the stargrass is outgrowing.
-Before trimmed ( did trim and re plant some top of stargrass before this pic though)
- The FTS after trimmed and moved plants.
- The view from bed
very nice tank. I especially like your stargrass carpet
OKAY?! what happened with the eggs?
Quote:
OKAY?! what happened with the eggs?
I did not watch closely but i can guess 2 reasons.
- Water is too hard so that the eggs cant be hatched. The parent cleaned them after 2 days or so.
- The male does not know how to fertilize as its his first time. Then they cleaned them up.
one more week till 2 month old for this tank update!
- Added 4 "idontknowthename" small pleco in the tank
- Added a led strip at the back of the tank.
- Added a slate rock so the angels will stop pocking at the intake.
- Myrio and camboba had been hacked down hard last week but now here they are today again. Plants overall are healthy. Hopefully to see some other plants show up in the scape soon such as the val/hydrocate japan/dwarf sag as they are all still in the tank and growing slowly.
Here are few pictures that i'm messing with a canon, first time using it! Things are too complicated.
One of the 4 pleco
Camboba
Myrio
My favorite angel
FTS