Planted Tank Enthusiast
Join Date: Oct 2003
Location: Easton, Maryland
Posts: 774
Fosty's 20 Gallon
---
I just wanted to share some pictures of my 20 gallon long. I have downgraded the equipment over the last 6 months to make the tank less maintenance. The aquascape was not really planned out, but I don't mind the way it turned out. I have gotten rid of the CF lights, E.I. and CO2. Now its a shoplight, no CO2, and I throw in a little fertilizer every other week when I do a water change. Amazingly, the plants are growing better and I have no algae issues. Unfortunately I am not the best photographer, so the pictures are not great.
Side View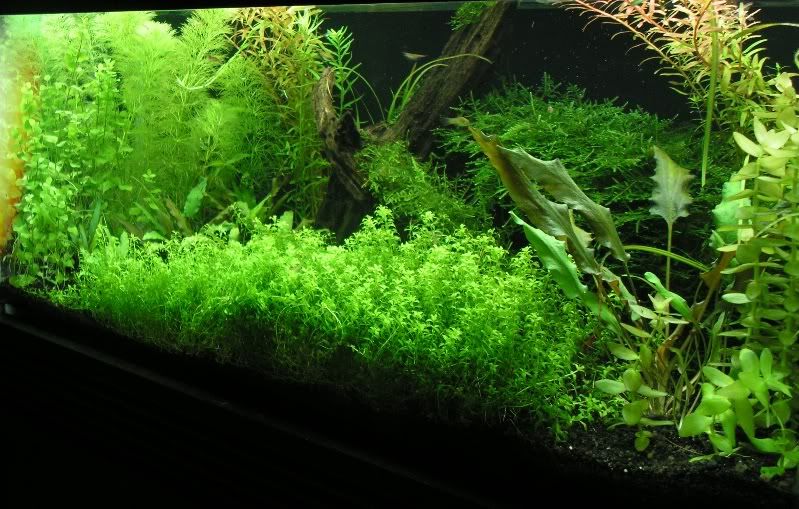 Moss
View From The Stairs
That turned out nicely for a low maintenance tank. I would rip out and replant the Pearlweed, other than that, it looks lovely. Ambulias seem to grow much more compact in low light, non CO2 tanks... Very nice indeed.