X3 60cm Aquascapes
---
here are 3 60x45x45 cm scapes from where I work. The left side iwagumi tank was done by Marcus, The right side driwtwood scape was done my me and the middle one will be set up shortly by the boss.
All tanks are using:
Black Earth Premium "normal"
Eheim 2215
Fluval Glo dual T5HO
Shared Pressurized CO2
A quick shot of the current tanks: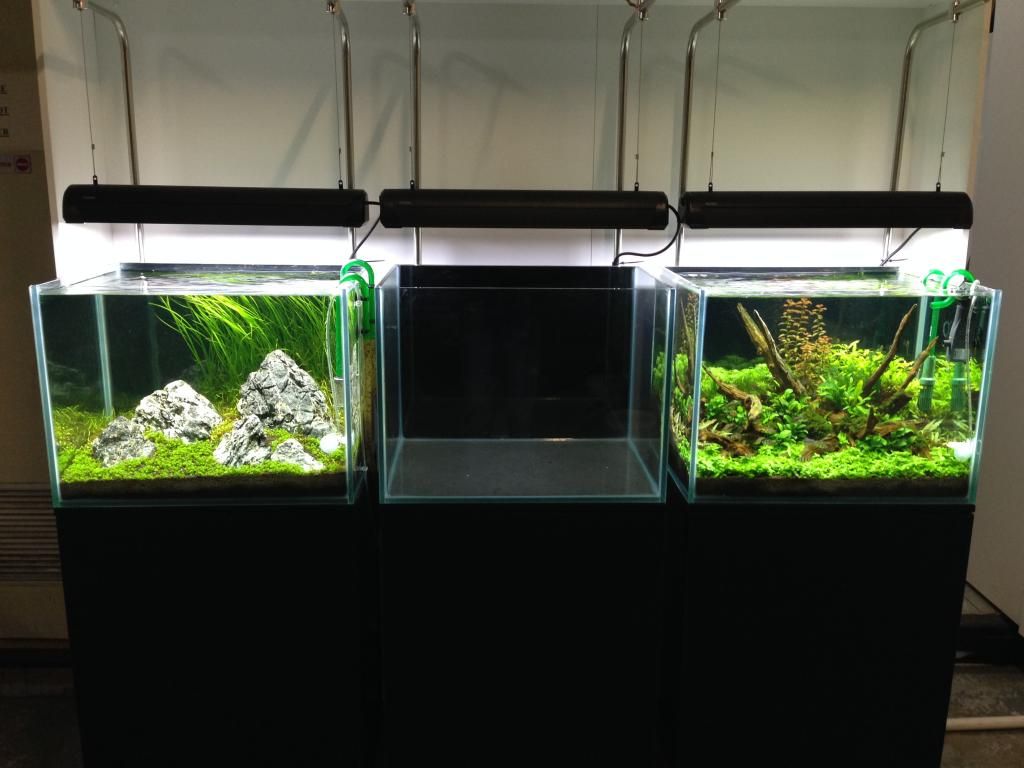 Here's the Marcus' iwagumi step by step
Plants:
Hemianthus callitrichoides
Glossostigma elatinoides
Helanthium tenellum
Helanthium bolivianum 'Angustifolius'
Hardscape:
Seiryu Stone
And here are the step by step pics of my tank:
Plants:
Staurogyne 'tropica'
Cryptocoryne sp
Syngonanthus 'belem'
Ludwigia senegalensis
Hygrophila polysperma sunset
Fissidens fontanis
Mini java fern
Bolbitis
Hardscape:
Horn Wood
Nice looking tanks as always Icepotato89. The step by step pics are helpful too. I wish we had a store like this in Austin.
Beautiful tanks!! I wish I had the time and the patience to aquascape tanks like that. Mine are more a collection of plants than anything else.
great work! looks awesome