Jeb's 55 gal. Update 6/8 (56K)
---
Its been about a month since Ive posted anything about my tanks because I have been transitioning from a 10 gallon to a 55. Here are some shots I took today. Notice the HC on the driftwood in the top left corner which is growing like crazy and then look in the aquasoil and notice how it is barely surviving. Please give advice on what I should do with the scape! Thanks a lot. The good and the bad welcome! P.S. Dont worry about the tooth brush I use that to scrape the hair algae off the rocks..
Left Side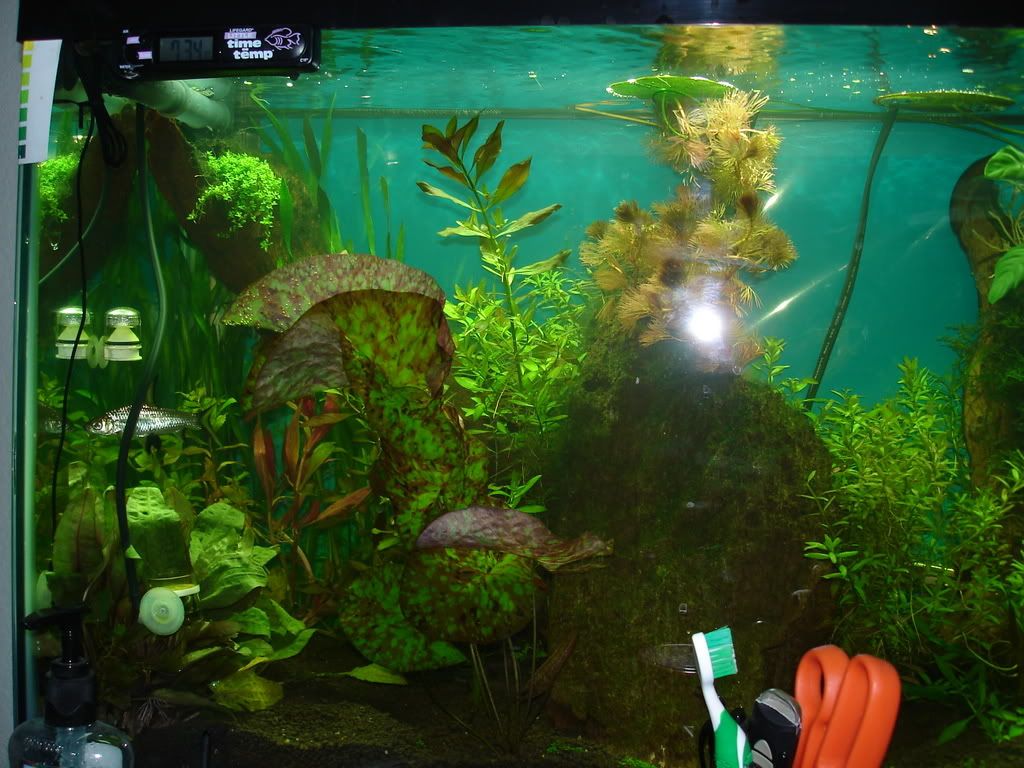 Middle
Right Side
Red Cabomba??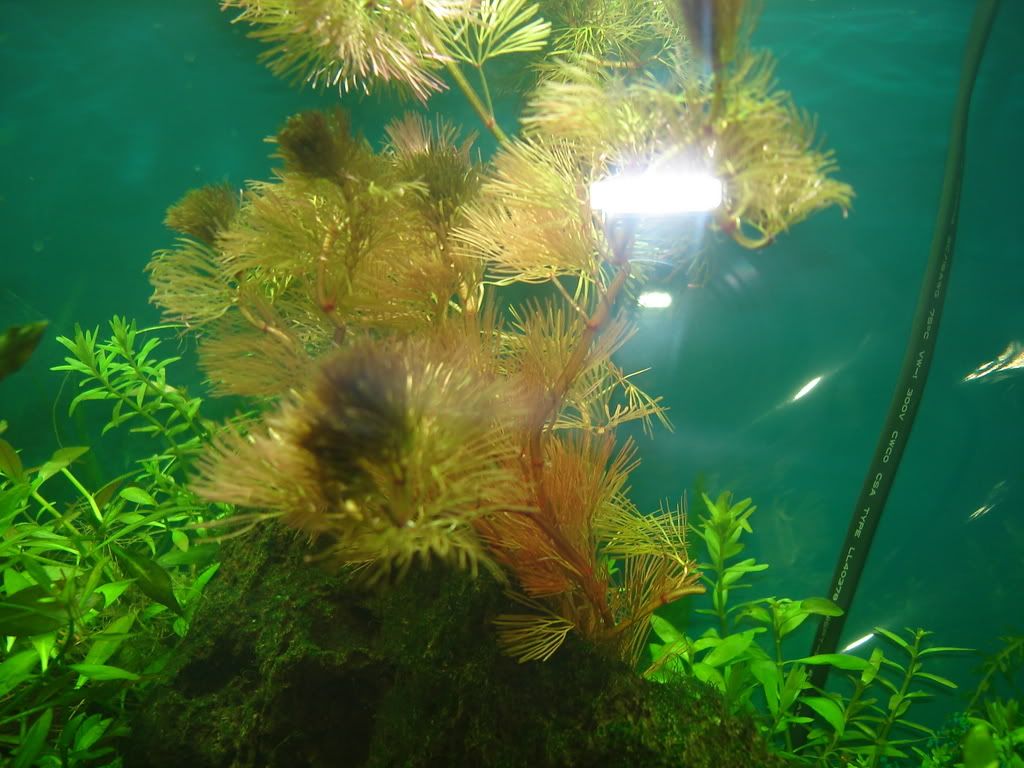 Wow 80 views and nothing?
www.photobucket.com
is what I use for image hosting. I am moving in a month and plan on painting the background black then. BTW its aquasoil. Looks similar to eco complete though.