JerSaint's 29 Inherited Gallons
---
29 Inherited Gallons
Hello Everyone! I recently received / inherited a 29 gallon planted set up, that could be dubbed a overgrown rotala-icious scape. My friend is moving and needed it to go, all I had to do was pick it up. I did a bit of a trimming and rescape, added a few plants and made some changes to the fish. It's still rough but I think it will be a great jungle eventually!
Hardware
29 Gallon Tank and Stand
Twin tube T5HO 6500K and a 6500K LED clamp light
2 Bio-wheel 200 HOB Filters (I had an extra to add to the est. one) Running Bio-media and floss
200W Heater
​
Flora
Tons of Rotala Indica or Rotundifolia (I am not sure which)
Willow Hygro
Ozelot Sword
Crypt Balansae (my addition, so far
)
Fauna
9 Harlequin Rasbora
5 Pristella Tetra
5 Otto's
2 Angel's (added by me)
2 Clown Loach
1 Swordtail
Pics
FTS
Sideviews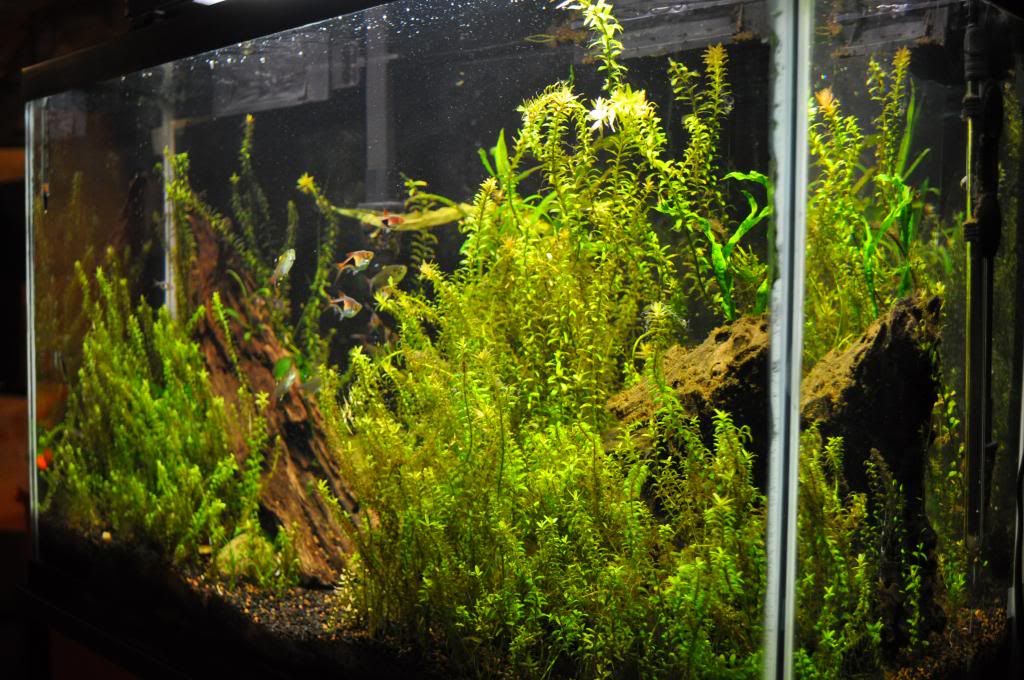 Chunky Rasbora
Angel
love it!
---
very natural and wild looking.
Thanks Big O!
I am hoping to trim up the rotala a bit more, let the hygro, crypt and sword(recently moved) fill in. I hope to keep the wild look though. I will likely be trading out the pristella's for a color or shape pop between the schools. I am also thinking of adding some krib's or blue rams(tough choice).
Rotala-licious for sure haha. Looks good though! It'll look even better once the crypt, sword, and hygro start to grow in more.
---
- We're made of star-stuff. We are a way for the cosmos to know itself. -
update
---
So a quick update on this tank. I really like this tanks feel. I added a very new plants but am sticking with the large lush amounts of rotala. I added a trio of juvie kribs (added a flower pot in the backround for future breeding cave), 2 female swordtails and a few albino cories in the tank in the past few weeks. I am planning on adding a few pgmy cories in the next few weeks. I am open for suggestions and would like some feedback. Thanks!
FTS:
Longview: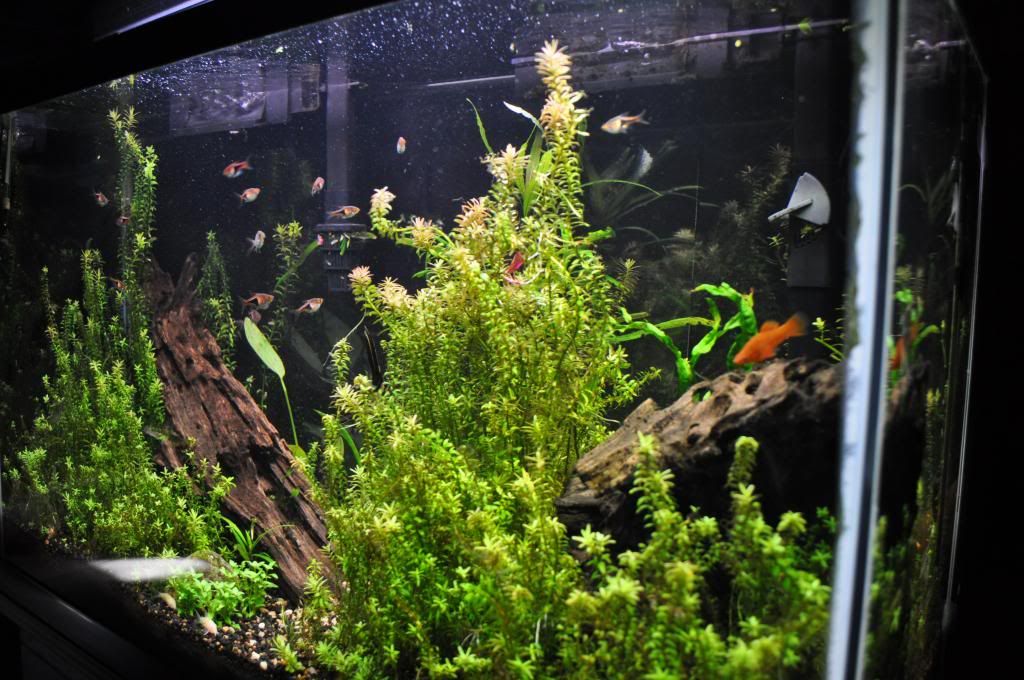 Side: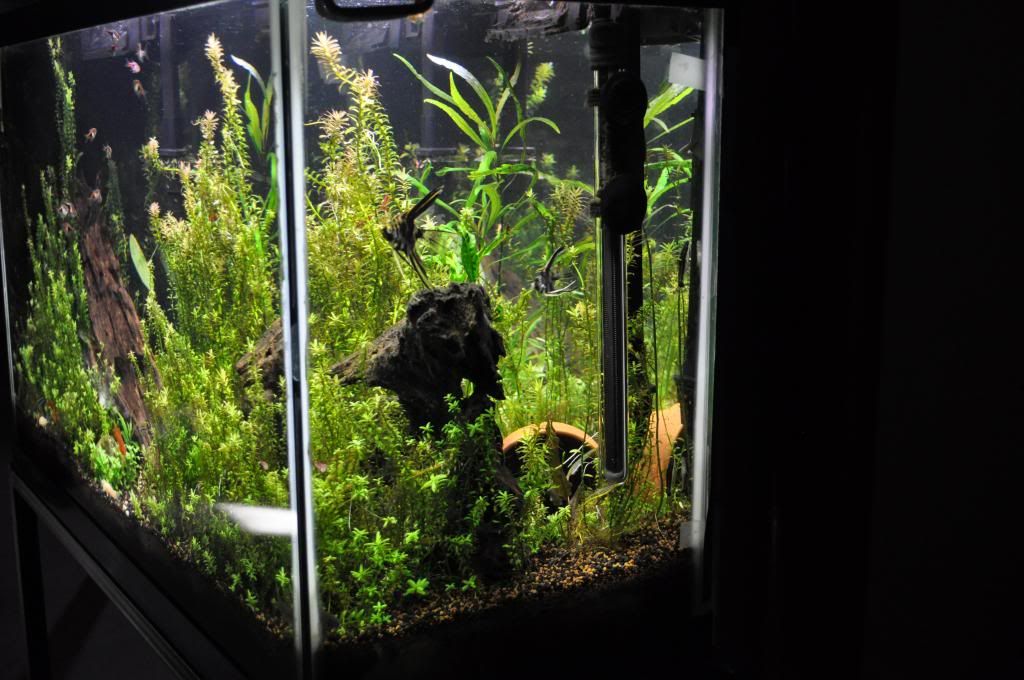 Stuarogyne Repens:
Little Angel:
Big Angel:
Swordtail: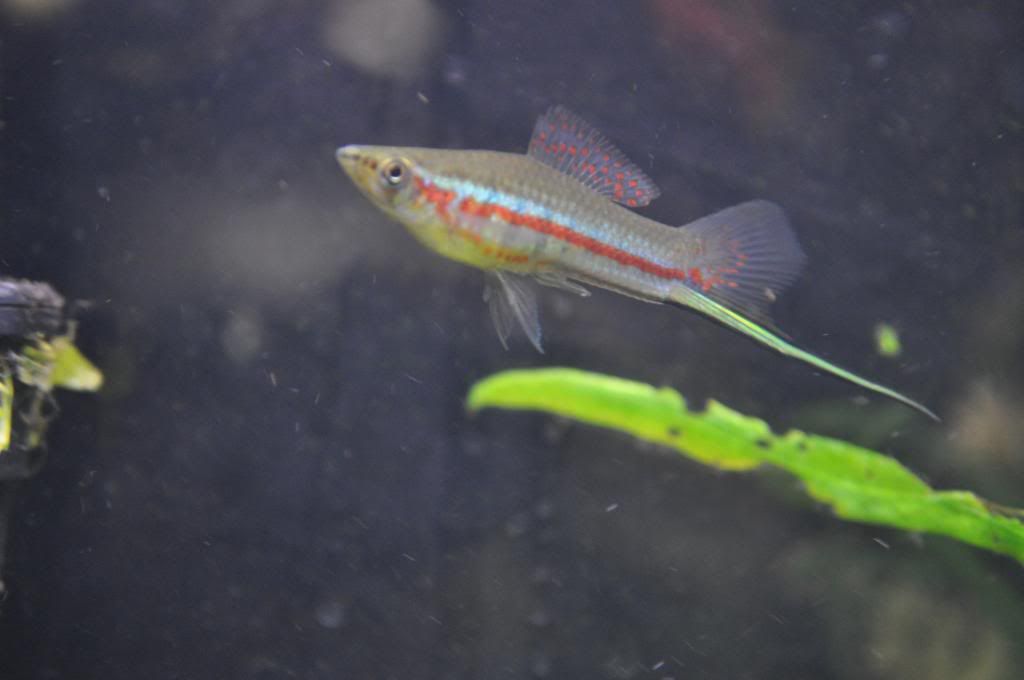 Juvie Krib
So I dipped a toe in on the dark side and setup a 29G Reef tank about a month ago. I couldn't pass up the usability of the double stand. Here is a quick pic of the new setup. I will update the journal in a the next few days.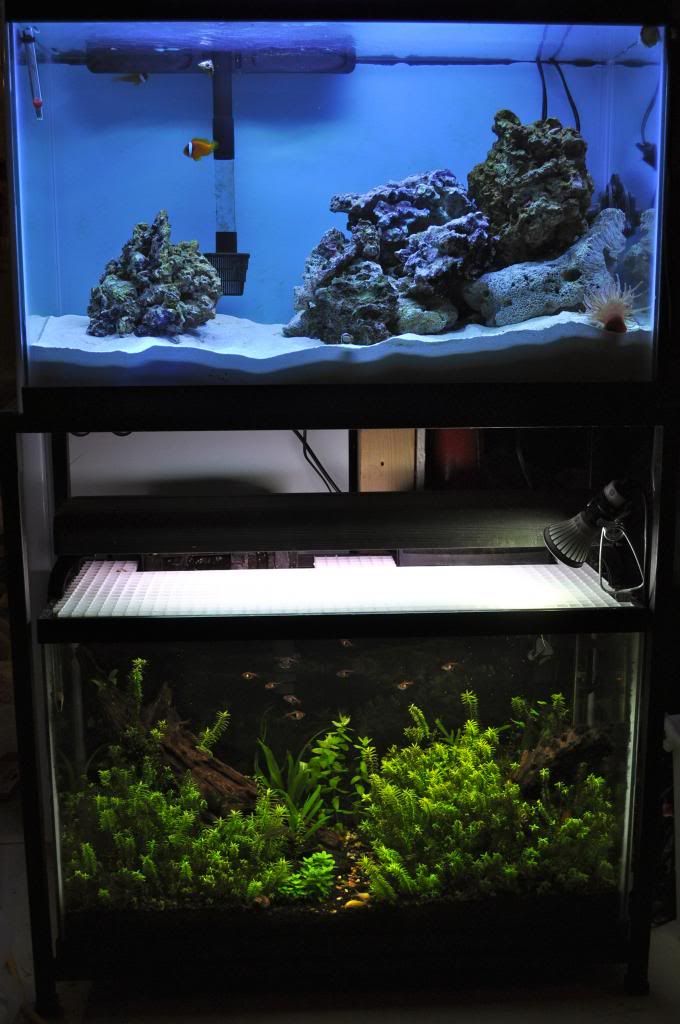 Let me know what you think!