jpappy789's 15 gallon, low tech dirted tank
---
So here's the 15g. Nothing all that exciting to look at yet, but it'll be progressing slowly anyways. Planting with overflow plants from the 20 long and 5.5 gallon.
Flora
:
-Sagittaria subulata
-Cryptocoryne wendtii 'Green'
-Taxiphyllum barbieri
-Ludwigia repens
-Hydrocotyle leucocephala
-Bacopa monnieri
Fauna
: TBD
Substrate
: Miracle Gro Organic Choice capped with Eco Complete fine grain
Ferts/Carbon
: Reduced EI with full Excel dosing
Lighting
: Two 23w daylight CFLs
Equipment
: Fluval Nano (a bit under-filtered right now), Tetra heater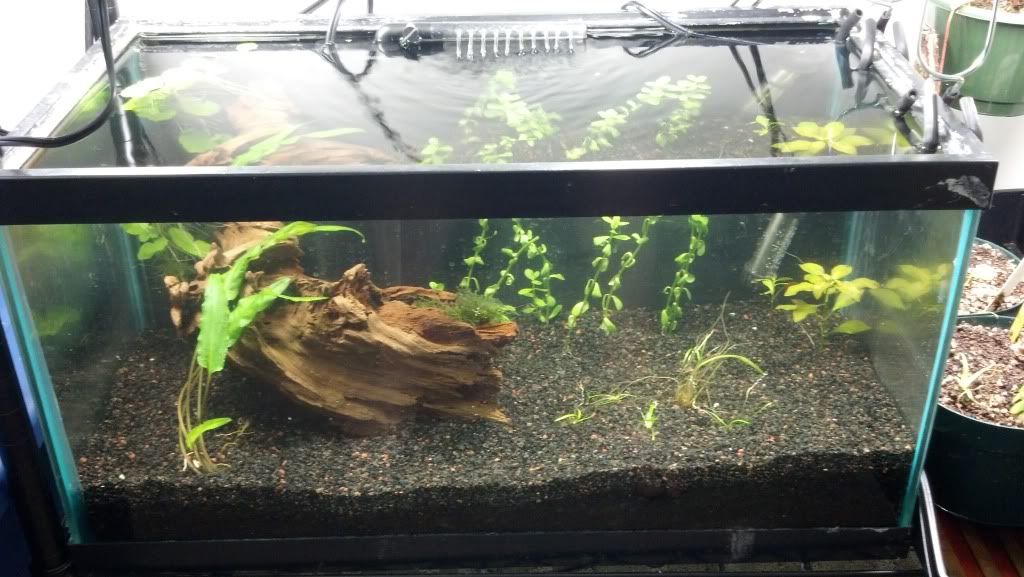 Bought a couple Crypt wendtii and some corksrew Vals...as well as 8 C. pygmaeus that are now in QT! Unfortunately I didn't notice the guy at the LFS bag what looks to be one of the habrosus that was in the tank with them.