Planted Member
Join Date: Jun 2013
Location: AUS
Posts: 169
i recived a TDS meter in the mail today, so ill be able to get even lazier.

my tap water tests at 40ppm and this tank after no water change for appox 1.5 weeks was sitting at 67ppm. excited to watch this! i guess after 2.5 months of work im excited for anything though.

i also repositioned the red light whislt i was fiddling, hopefully it spreads better now.
Planted Member
Join Date: Jun 2013
Location: AUS
Posts: 169
question time. i have been noticing people growing plants in HOB filters lately. i havent been able to get the wording right to google it properly. but i want to try this. is it possible to put one in the filter on the back of my tank? or is it not a good idea to do in a filter that functions?



EDIT : stumbled upon a thread on here about it, didn't realise it was as simple as just putting the plants in. i thought the filters would be decommissioned.
---
Last edited by frenchie1001; 09-29-2013 at

11:05 AM

. Reason: found stuff
Planted Tank Enthusiast
Join Date: Aug 2005
Location: virginia, usa
Posts: 696
Frenchie, your tank looks beautiful. Trim it, don't trim it, whatever is appealing to you. If your worried about jumping fish, google "DIY screen cover for aquarium", I just made one for my reef tank using Bulk Reef Supply clear screening. I was worried about it taking away from the rimless look, but more worried about my fish jumping. It actually looks ok, you can still tell the tank is rimless. When the stupid aquasoil stops leeching ammonia on the 2 cubes I set up last month, I plan on making one for both of them.
Planted Member
Join Date: Jun 2013
Location: AUS
Posts: 169
thank you! i do regret trimming it now. haha

i just had a look a that, good suggestion! i havent had a trouble with jumping fish for ages. i think the pre spray bar fish hated the flow and lately with the tetra's it was just their way of telling me i had to many in there.


i have chucked some java fern in the filter in the back after seeing what people have been doing with HOB's lately. i dunno how it will go but we will see. i am going to make this tank into a ripairum (sp) of sorts. my plan is to research it some more and using low humity plants. keeping the tank as it is now i plan on using maybe 2 hang on planters on the back and 1 on each side.

i havent really got any further with plans yet. in the process of working out where you get the planters and what you use for substrate or anything, so any advice there will be much appreciated!


Edit. thinking on it, the water level needs to stay high for the power head setup in my tank. (stock) hopefully this wont be a problem! but it may be the time to ditch the stock filter and by a canister.
---
Last edited by frenchie1001; 09-30-2013 at

11:32 AM

. Reason: more thoughts
Planted Member
Join Date: Jun 2013
Location: AUS
Posts: 169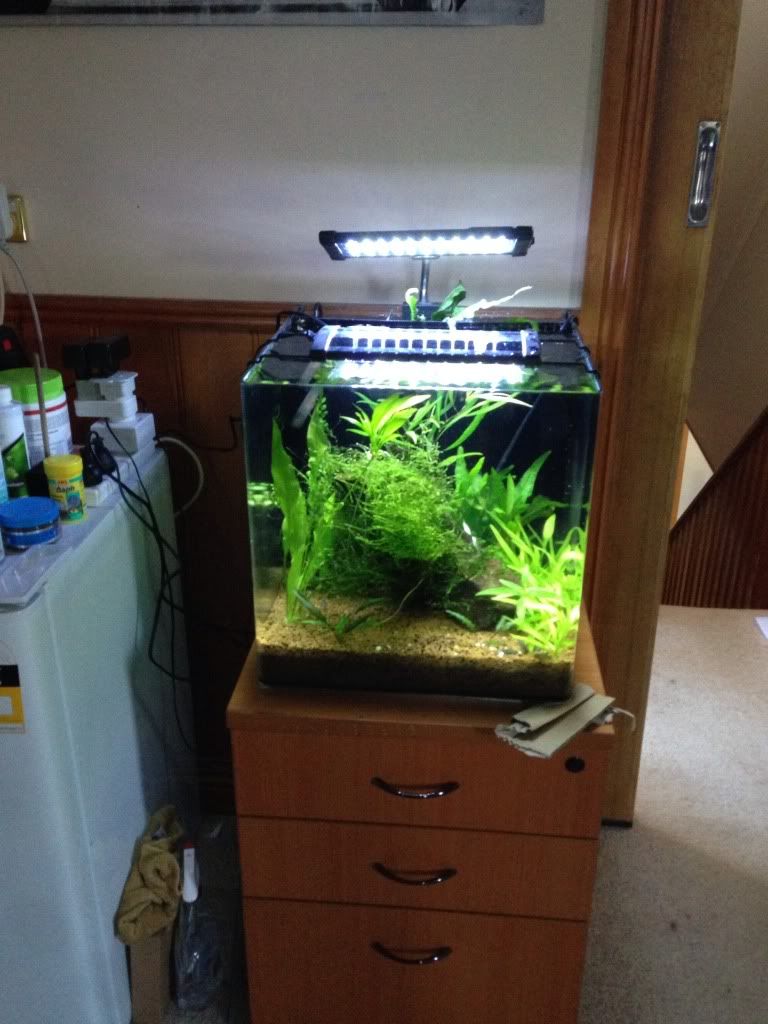 things are going okay, i recently saw flourish products locally for the first time at a lfs so i snapped up flourish, excel and trace. i have been dosing as advised/when i remember.
resulting in a pygmy sword explosion! really like this plant. on the down side i must not have the balance right as there im starting to get BBA every where. im not sure if i should start double dosing the excel or if i should stop dosing everything.
shrimp seem to be thriving as well, dont think i have lost any and they seem to be breeding well.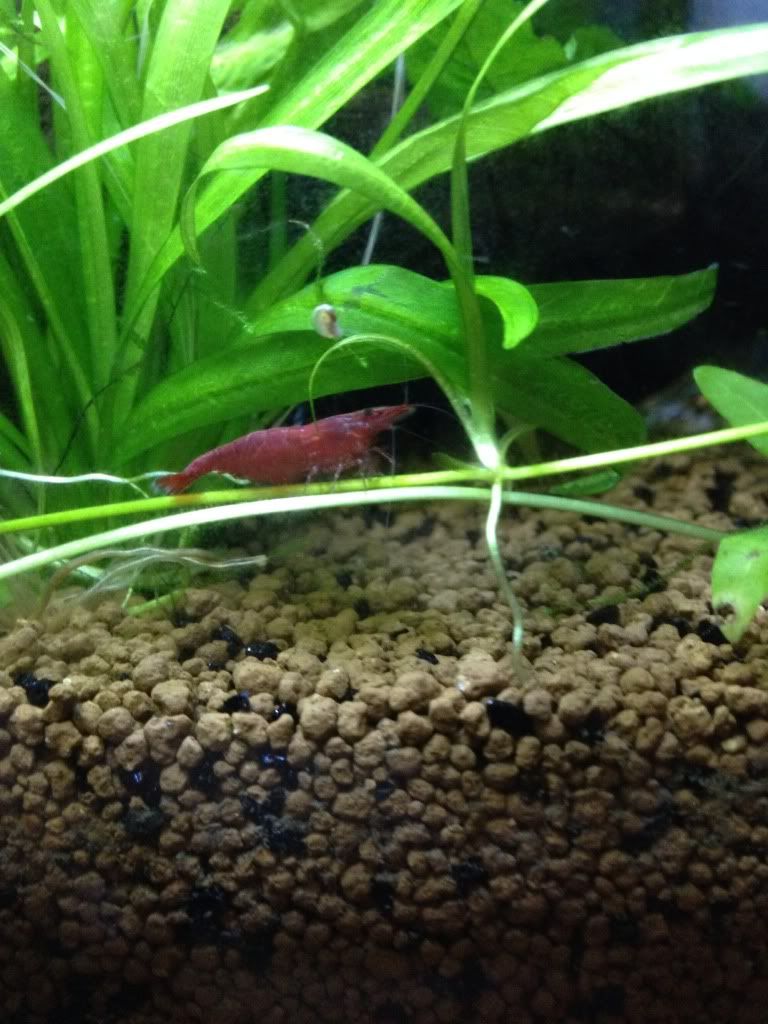 sorry about the pictures, photobucket seems to make them look super bad.
Have the tetras jumped?
I've read that floating plants help with the jumping thing, and I doubt ottos would jump out... Amano shrimp will definitely dive out.